I've said it before and I'll say it again - Moving is stressful. I may have moved seven times in the last seven years, but it doesn't mean I'm not phased by it. I mean, I should be a moving expert by now, right? But realistically moving still makes me super stressed and anxious. It's the what-ifs. What if we don't get things sorted in time? If something goes wrong with the moving van? What if we don't get the keys on time? My mind whirs with all the what-ifs - yet there's nothing more than being planned and prepared that one can do. Being organised really is key. But there is one thing we did differently this time which I can't imagine EVER not doing again. We booked a Removals service...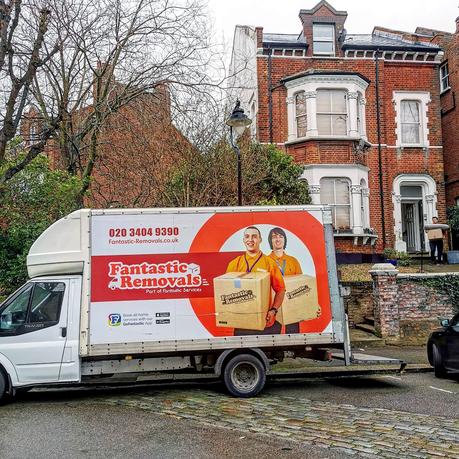 This was actually the BEST decision. I can't imagine moving any other way now.
Packing your belongings up is a long, hard slog. It's time-consuming, energy-sapping and often boring. But you have to do this bit by yourself. After all, it is your things and if you're going through to get rid of things too, you wouldn't want someone else doing it. But the actual moving bit - you don't have to do that by yourself!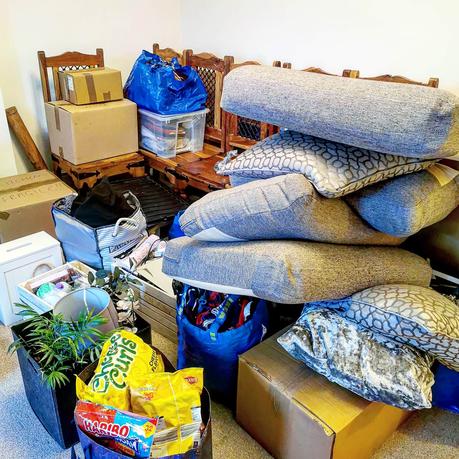 I know some people get their parents/family to help them move. I did before, especially when I just had clothes and a few home furnishings. But when it comes to moving with furniture, things get a little more tricky and a lot heavier. So we decided it was time to call in the professionals - the hands which move people for a living, the individuals who do this week in, week out and know what they're doing.
Having expert hands to load/unload and transport our belongings was life-changing. (And no, I'm not being over-dramatic).
It certainly made me a lot less stressed about getting everything to the new place in good time. I didn't worry about how we were going to get the chest of drawers or sofa down the stairs - we were on the second floor in our old flat! Yes, going up and down those stairs is tiring! I might have worried a little about space in the van, but definitely shouldn't have!
It was the most stress-free moving morning I've ever experienced. Even when Chris had to dash ahead for the check-in, to pick the keys up, I wasn't worried about staying behind to oversee the loading of the rest of our things.
So how do you pick who to go with?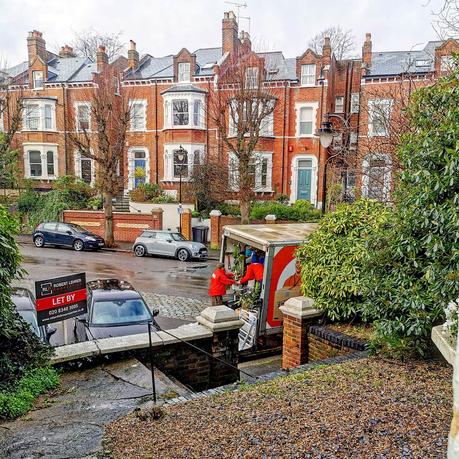 I've booked a "man and van" before. It's an ok alternative, but just not the same - they don't have the same level of care and detail as removals.
Don't get me wrong, you have to do your research too and make sure you get a good one. But luckily for you, we've done that bit for you 😉
We booked through Fantastic Services, who I'd recommend to everyone. Danie and Antonio were our helping hands - they arrived 10 minutes early, were friendly and got stuck in with our larger furniture first. They were so careful with our things, stacking neatly and tying everything into the back of the removals van. They even took extra special care of our plants.
Whilst I did help with loading too (after some persuasion as I couldn't just sit/stand and watch), I managed to keep some of my energies for unpacking and sorting the flat once all moved.
Our one bed flat was loaded into the back of the van within about an hour and a half - with just a little extra help from myself.
The guys even took a quick pic of me as Chris had gone ahead!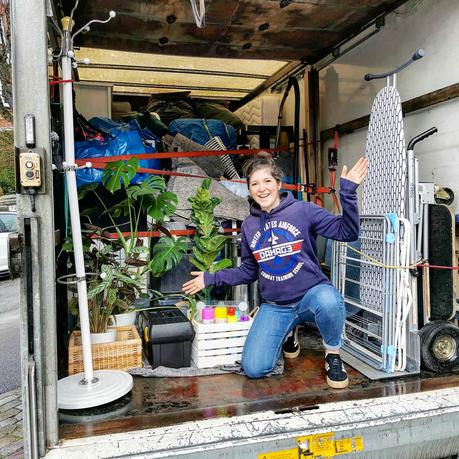 Unloading took even less time, as it's a little easier. Danie and Antonio took our lead on where we wanted everything left. This was great as we could more easily get things sorted for unpacking.
I think we finished our whole move (including an hour and a half drive between flats) in about 4 hours! I'm pretty sure we would have had to do multiple trips had we hired a van and done it ourselves - plus I would have probably been the one to have to drive, as Chris only drives auto! ahhh.
I honestly cannot recommend Fantastic Removals enough - they really are absolutely FANTASTIC.
To help you on your way a little more too, you can get £10 off your first Fantastic Services booking with the referral code 'CloHutch' or through this link. Fantastic also do End of Tenancy cleaning which I booked separately - they're so thorough, do an amazing job and provide a receipt should you need one for the managing agent too! I always recommend Fantastic for this too.
We're already pretty settled in our new place - our first flat just the two of us! I'll have a post showcasing our new flat coming soon 🙂
Are you moving soon? Considered a removals service?
Chloe xx
* We were gifted the Removals service by Fantastic Services. All views our own. The End of Tenancy clean was not included in the collaboration - we paid for that at full price.