I was recently informed that I had been nominated for a Liebster Blog Award!  (*)  (I was like WOW are you serious? :-/ )  I then unearthed adouble whammy; I actually ended up scoring two nominations! :-O  NaturallyI was chuffed (nah, I lie, I wasabsolutely delighted, hehe  ;)) ) 
\:D/
  Afterall, it's not everydaythe word 'Award' is linked to yours truly, LOL! :))
So,for those of you who don't know, the LiebsterBlog Award is basically a promotional concept where fellow bloggers endorse small or new blogs byspreading the word throughout the 'Blogosphere'.:[email protected]  I personally feel that receiving an nomination is very encouraging as well! 
;;)
  It's nice toknow that even though your blog has not been around very long or it mightn't have a swag of loyal followers, there is alreadya great support network out there, of allies who have already been there, done that. :)

The rules are :
Thank your nominator/s and link back their blog/s.

Select & reveal your five chosen blogs with fewer than 200 followers.

Advise your chosen blogs of their nomination via a comment on their blog.

Copy and paste the award onto your own blog.

Request that your award nominees then forward it on to their own chosen bloggers.
I would like to take thisopportunity to express true gratitude to the gorgeous and talented Bella, from
Bellameansbeautiful
along with the equally remarkable Rebecca from EasyDress, who were both ever so complementary in nominating me for this '

Honorary Award

'.  =D>   Thanks heaps girlfriends, love you tobits :x
The five blogs I am nominating are:
1.

  
Dimitra's Delusions -

A new blog featuring a down-to-earth narrative aboutbeauty, books and random thoughts. 

 
2.

  
IndieAna: In Search of the Holy Grail...
-

Follow the journeyof this beauty connoisseur as she searches for the ultimate products.
3.

  
Lucinda's Beauty Blog -

A collection of reviews and feedback that focuses arounda topic we all love reading about, budget beauty products.
4.

  
MyLittle Space
-

An entertaining read boasting plenty of beauty relatedposts with the added spontaneity of randoms about anything and everything inbetween.
5.

  
The Beauty of Red Roses
-

A blogger with apassion for fashion and a duty to beauty, shares her knowledge and opinions onanything surrounding those interests.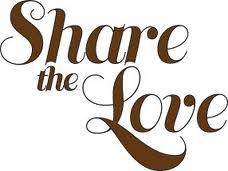 Considering I am stillonly new to the world of blogging myself, I'm certain other newbies will alsorelate to that '

GOOD

' feeling you getwhen you receive a comment or gain a new follower on your blog. <:-P  (Yep, it's so reassuring isn't it ;) ) Therefore,I am keen to get involved in anything that helps to share the love and boosttraffic for the little guys, who are just starting out (still taking baby steps

as they try and find the right direction

) and need a bit ofadditional support from their cohorts.  >:D<   I hope you followthe links and check these guys out coz I'm sure you will enjoy their blogs just as much as I do :)
The two images in this post are generic.