The biggest competitor of the famous Galaxy Note, the LG Optimus Vu, should be available in UK (and the rest of Europe) in early September.
The Korean manufacturer has announced the release date of its hybrid (device halfway between the smartphone and the tablet) for the European market, which means that this device could compete with the Samsung Note 2, which should be released around the same date.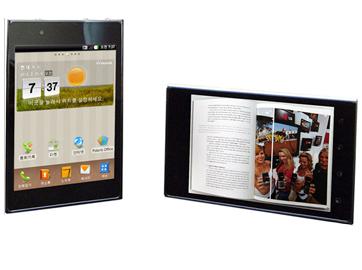 LG Optimus Vu
The LG Optimus Vu is a touch screen device, compatible with a stylus. Its dimensions are 139.6 x 90.4 x 8.5 mm, and it weighs 168g. It comes with a mobile processor NVIDIA ® Tegra ® 3, 4-PLUS-1 ™ Quad-Core with the fifth core that saves battery power and provides a superb balance between the demands of performance and power. The four cores are used for high-performance tasks such as gaming and multitasking. For playback, voice call, e-mail, music and video, only the fifth core is activated.
Given the high resolution of its 5-inch screen, and the 4:3 IPS, Optimus Vu is a device that is both a handheld and spacious. The Optimus Vu will come with an improved version of QuickMemo ™ and Notebook, two features that make great use of the big screen.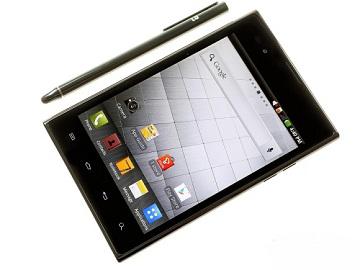 LG Optimus Vu with a Stylus
Other specifications include a 2080 mAh battery, 1GB of RAM, a front camera of 1.3 megapixels, an 8-megapixel camera with LED flash, Bluetooth, GPS / A-GPS, Wi-Fi and 3G … and, of course, Android 4.0 ICS!
Since the beginning of its sales in Korea in March this year, the Optimus Vu has sold over 500,000 units, which shows a large public interest and makes it ready for the European market. If, from the start, you decide to buy this high-end device, visit our online store because you'll find the best LG Optimus Vu accessories at the best prices on the market.