The LG Optimus L3 is an affordable Android device that takes all of its key design features of more expensive models. The phone has the standard rectangular shape as other models from the L-series, and looks better than the average affordable Android phone. The compact size – 102.6mm x 61.6mm x 11.85mm – makes the phone very comfortable to use.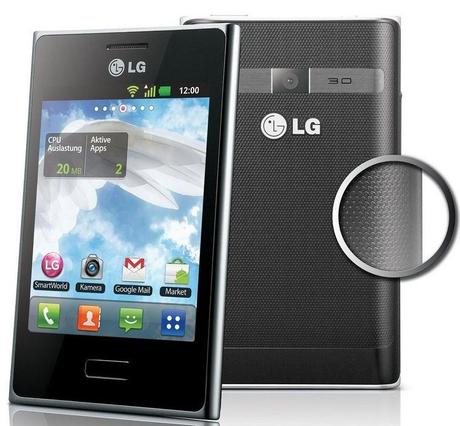 LG Optimus L3 - Black
The LG Optimus L3 has a 3.2″ screen, but with the resolution of 240 × 320 pixels. Well-designed applications like Facebook and Twitter are easy to use. The screen is bright and viewing angles are good, so e-mails and larger texts or photos can be viewed easily. The 800 MHz processor ARM Cortex-A5 works well with this screen and Android 2.3 Gingerbread operating system. The call quality of the device is also very good.
Besides Wi-Fi, the Optimus L3 also has 3G and integrated GPS, 3MP camera, music player. The 1540 mAh battery is also an important specification and offers more than a day of heavy use – maybe even 2 days with 3G and Wi-Fi enabled. The microSD card is not included, but the phone supports up to 32GB memory card.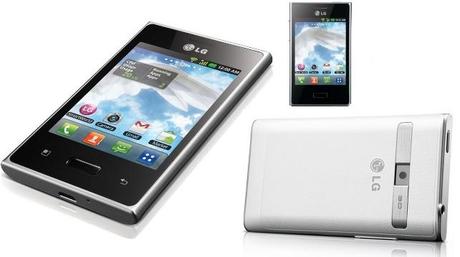 LG Optimus L3 - White
If you want music on your phone with Facebook integration and a good keyboard, the LG Optimus L3 is a great mobile phone. In MyTrendyPhone you will find both black and white version of the phone.