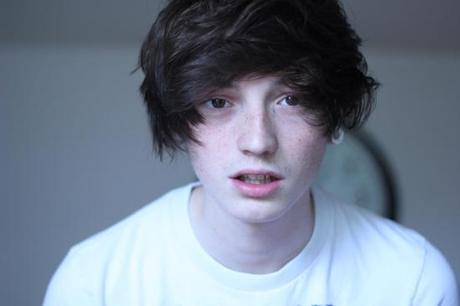 Looks can be very deceiving…. as with the case of Lewis Watson. I was expecting something heavy, rocky, maybe a little bit poppy. I definitely didn't expect folk and the deep vocals that accompanied that. Having grown up in Oxford, England; Watson is 21 and started his musical career at 16 when he got his first guitar and uploaded covers to YouTube.  5 years on he is touring up and down the country and has landed himself a deal with Warner.
'Stay' opens quietly in classic soft folk fashion. Watson's vocal timbre is exceptionally low to start with but he quickly showcases his range by aiming higher by the first bridge/chorus section. The track builds nicely introducing percussion, strings and piano; all lightly accompanying in the background.
It's a decent, well produced track that showcases Watson's musical abilities and we can see him doing well. No doubt that when the Directioners grow up they'll move towards Watson.
-Kristine
Download Stay from The Morning (All of the Songs)
Find out more about Lewis Watson
Facebook  Twitter YouTube Website