It's been awhile since I've done a circle lens review and I'm really excited to do one today. Today's lens is brought to you by LensFlavors, a budding circle lens online store based in Kuala Lumpur, Malaysia. 
This is honestly a long overdue review since I have gotten in contact with the company in the middle of May, received my lenses the last week of May and the package have been sitting along with my other mails for review for a good month and a half. With work and other matters that life has thrown my way in the last two months, it took me a really long time to get to the products that were sent to me for review consideration and collaboration. I'm glad to finally be able to do this review since circle lenses are one of my favorite products to review.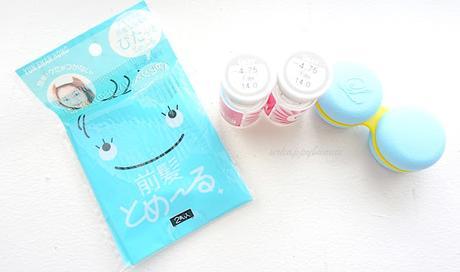 I was given the chance by LensFlavors to choose the shade that I want to review and I chose the EOS Fairy Grey. In my earlier days of blogging and I've tried out green, violet, gray and even pink lenses but after awhile I began to go down the more natural route and only came to choose various shades of browns and blacks. Now that it has been such a long time for me to do a circle lens review I excitedly chose a gray colored lens to switch things up a little bit. 


The 

EOS Fairy series

 comes in 6 shades: brown, blue, green, grey, pink and violet.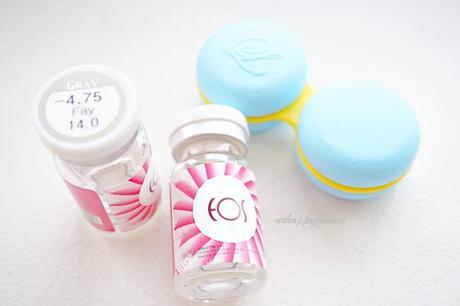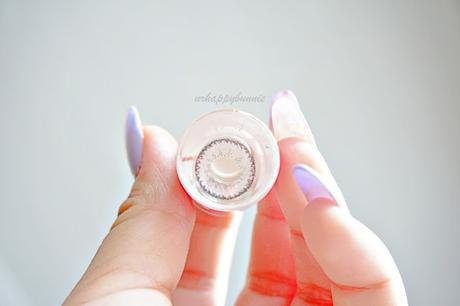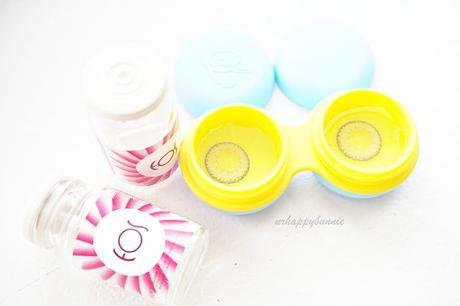 The EOS Fairy Grey has a diameter of 14.5mm, water content of 38%, a base curve of 8.8mm and 1 year shelf life. It retails for $25.90 at LensFlavors and each purchase includes a macaron case.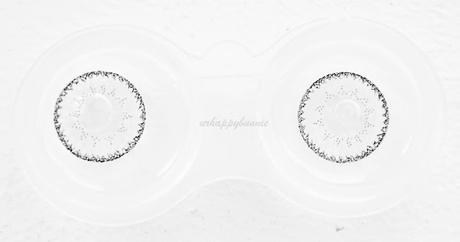 Among the gray colored circle lenses I have ever tried, this one is the lightest pair I've ever owned. The limbal ring is present although it is not too dark or too defined to give an extreme dolly eyed effect despite it's diameter of 14.5mm. If you want bigger looking eyes than this, look for something with a darker/blacker outer ring (limbal ring). The design around the iris are in triangles made up of light gray dots which diffuses the natural color of the eyes beautifully and mixing it with the gray of the circle lens. With my natural dark brown eyes, this pair looks icy blue and in some lighting looks piercing icy gray.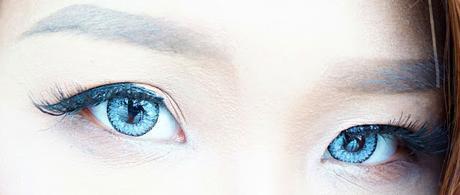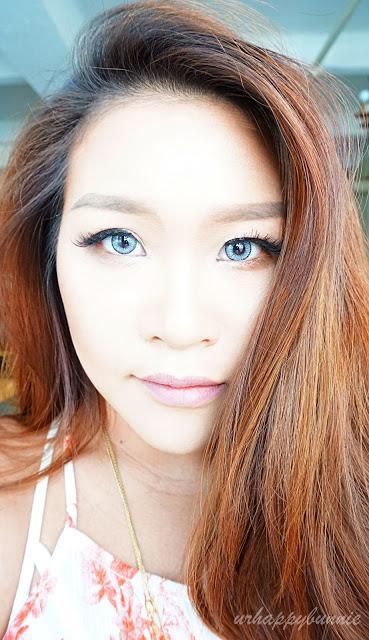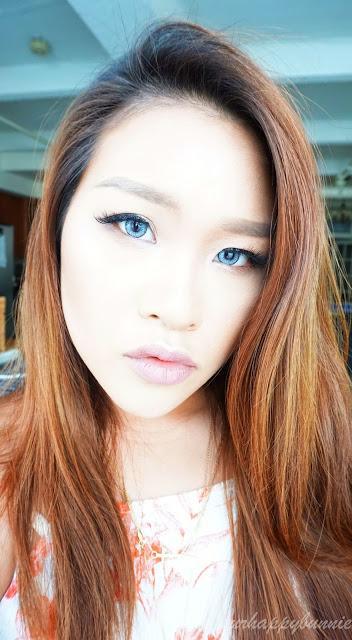 Comfort: 

♥♥♥♥

♥

/5

Design:

♥♥♥♥♥

/5 Enlargement:

♥♥♥

♥

/5

I give this pair a 5 out of 5 for comfort. I watched a sappy, romantic movie and bawled my eyes out with these lenses on and it still felt comfortable afterwards. Other contact lens usually dry my eyes after crying but this one didn't. Another 5 out of 5 for design since I was aiming for an unusual and interesting look with the gray color and it definitely achieved that. Lastly, a 4 out of 5 for enlargement since I mentioned that despite having a 14.5mm diameter, the limbal ring isn't dark enough to provide the illusion of even bigger eyes than I was hoping for.


This is definitely not a natural looking pair of circle lens for my ethnicity. The EOS Fairy Grey definitely gives an ethereal vibe to my look. 
Defnitely check out LensFlavors for their wide assortment of circle lenses to choose from. Right now, they offer free worldwide (standard) shipping for any purchase and a free DHL Express shipping to any orders of $90 and above. The website also accepts various methods of payment like Visa, Discover, MasterCard, American Express and Paypal. You can also find them on Facebook (LensFlavors) and Instagram @lensflavors
*This product was sent to me for review but as always, my reviews are honest and based on my own opinions and experience.*