For the past year or so I have been using Pomora Olive Oil since discovering them at the BBC Good Food Show. They import really great quality olive oil and I love cooking with it, particularly the flavoured ones. I've previously brought you a few recipes using there oils such as this Salt and Pepper Cod with a Hot and Spicy Salad or this Bruschetta with their Basil Oil. I've more recently been trying their lemon oil, as well as the rosemary. I've not seen rosemary oil before so this is lovely thing to try. When you pour the rosemary oil you can see the actual flecks of rosemary in it too.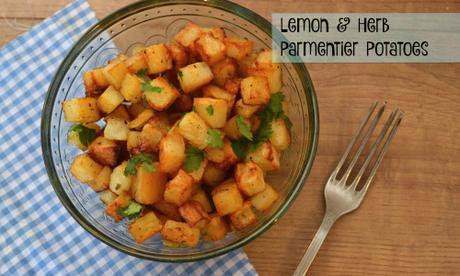 This simple recipe for Lemon & Herb Parmentier potatoes is a great accompaniment to lots of dishes such as a roasted chicken, as a side dish for a BBQ or even with a piece of pan fried fish.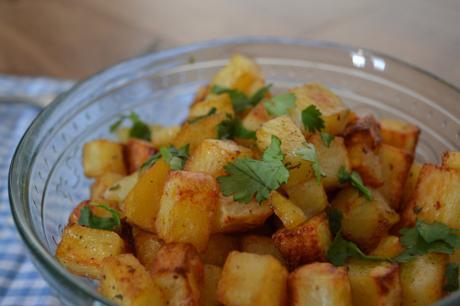 Serves 2-3
Ingredients:
About 10  medium sized roasting potatoes
3 tbsp rosemary oil
2 tbsp lemon oil
1/2 tsp paprika
1 tsp dired oregano
1/2 tsp dried basil
small handful fresh parsley , chopped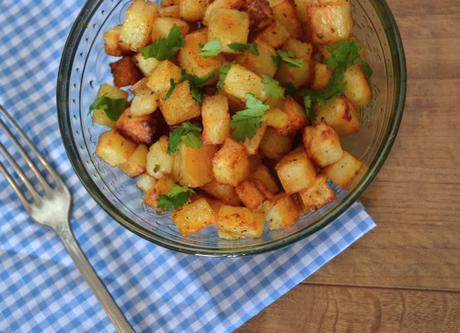 Method:
Peel the potatoes and cut into 1cm cubes
Bring a saucepan of water to the boil, add the potatoes and cook for 10 minutes
Drain the potatoes and leave to the side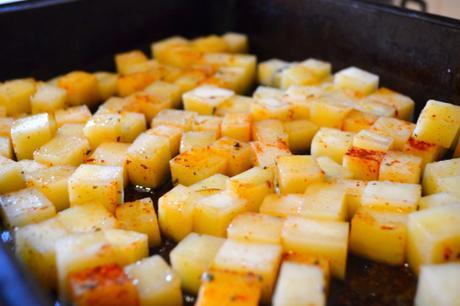 Put all the oil in a shallow roasting tray and into the over at 200 deg C for 5 mins, when the oil is hot add in the drained potatoes, sprinkle with the herbs and paprika cook in the oven for about 40 minutes, tossing several times in between until golden and crispy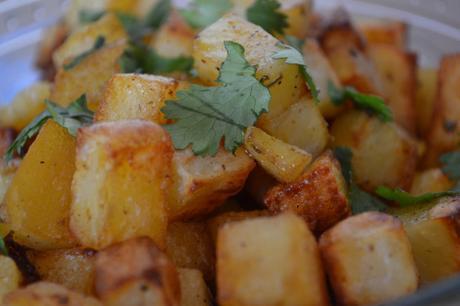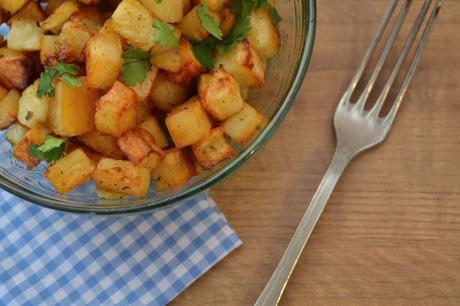 Happy Eating
If you're looking for more lovely potato side dishes try these:
---
Disclosure: The samples of Pomoro Olive Oil were free of charge, no other payment was received.