Fans of the hit series Gossip Girl or the beautiful actress Leighton Meester, who plays Blair Waldorf in the show, will be excited about the forthcoming nuptials between Blair and Prince Louis. However, there could be ructions in the pipeline with speculation that the wedding may not even go ahead given that Leighton was recently seen filing scenes that involved her running through the streets of New York City…in her bridal gown!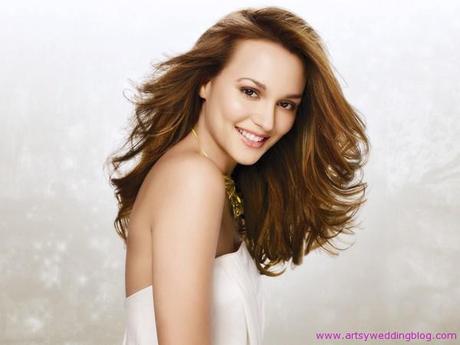 Leighton is said to have looked conflicted as she dashed through the city with traffic all around her. Of course, the eyes of onlookers will have been on her beautiful bridal outfit that was fit for…well, a princess! The twenty five year old actress was said to have looked as though she was trying to make her escape as the filming took place, sparking rumours that the wedding could be a non-starter because of the way the character, Blair, feels about Chuck Bass, the so called love of her life.
Leighton's outfit
Leighton will have been turning heads in New York as she ran through the streets, not just because it isn't really normal to see a perplexed looking bride dashing through the city on a cold November evening but also because her outfit was to die for!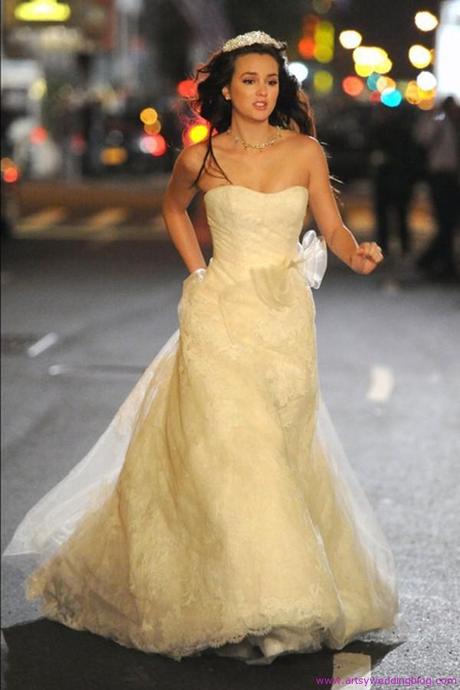 The actress was wearing
a fairytale wedding gown
made up of layers of organza and lace, with a tight fitting lace bodice. The dress had a simple sash detail on the waist but still looked elaborate and elegant due to the rich lace and full skirt. She also managed to run through the streets wearing a pair of
ivory peep-toe stilettos
, which complemented the dress perfectly.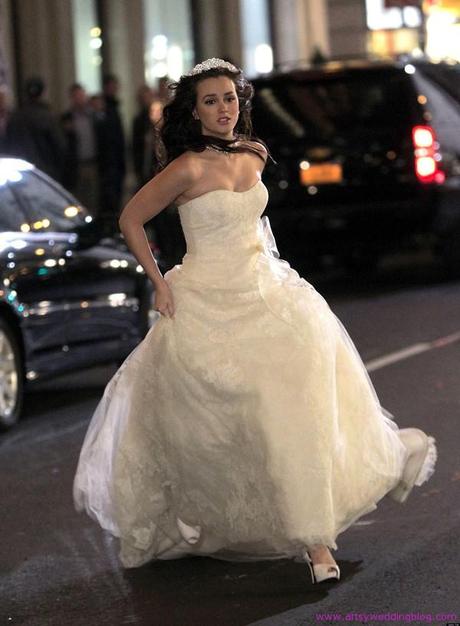 Leighton wore her hair down, letting her tumbling chocolate locks drape over her shoulders and the top part of the dress, setting off the color beautifully. She complemented the bridal gown with
a diamond necklace
and
gorgeous diamond tiara
, which again looked fabulous against her dark hair.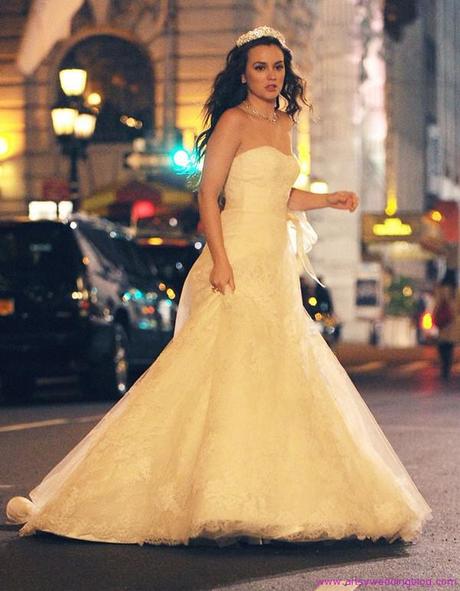 As she was filming the scenes the actress was seen dashing over to a waiting wedding car to flee the scene, looking every inch the runaway bride. Whilst some fans will be disappointed that they may not get to see the
royal wedding
go ahead after all many will be pleased that they did not have to miss out on seeing
Blair's wedding outfit
– and excited about what the character plans to do next!