Makeup is something that is used to enhance one's looks. These norms have been established ever since the ancient Egyptians era. In one study, it is found that wearing lipstick can improve one's self-esteem and might even make one feel smarter. In this post, we're not focusing on how lipstick can evolve the human's mind. Instead, we're going towards the more aesthetic version of lipstick; how can it help your face look livelier.
One of the ways to make the face look livelier is to give your lips some colour with makeup. However, we have another problem. With so many options to choose from, how to do we decide? If you're looking for a long-lasting lipstick, matte liquid lipstick is always the safest option. They are pigmented, fills in lips fully and unshakable.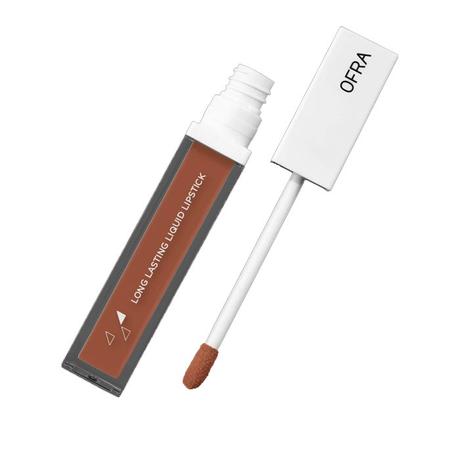 I had my fair share of trying out various lipsticks and lip colours. The main aspects that I look for in a liquid lipstick are their hydrating factor, the lasting rate and the packaging. Since I have a medium complexion with yellow undertones, orange and nude lip colours help me look brighter and fresher. With OFRA cosmetics' long lasting liquid lipstick in the colour of Miami fever, one can aspect a new look to your everyday makeup routine. This velvet lipstick turns your pout into kissable clouds. It's infused with Vitamin A and various antioxidants to ensure that your lips look and feel healthy and hydrated all day long. The lipstick is also cruelty-free and vegan. This shade of terracotta orange goes well people of different skin tone. You can check out the lip swatches on OFRA cosmetics website.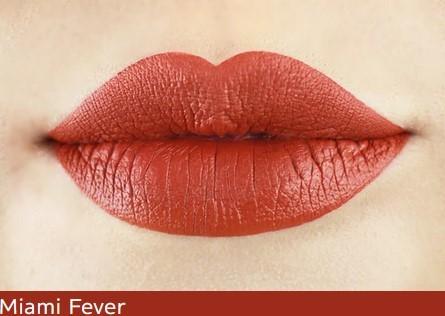 Source
All in all, a quality pair of lipstick is the key to brightening up your face and improving your selfies game. Experiment with new colours and don't be afraid to go bold.