Le Creuset has just opened its doors at The Emporium Melbourne, which is actually their first stand alone store in Melbourne.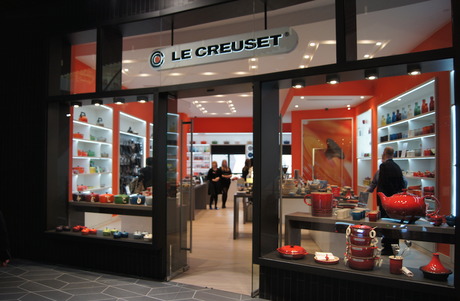 Shop front.

On Wednesday I was invited to come along to the Le Creuset in the amazing Melbourne Emporium. I did like the positioning of this store and the use of their space, it is really effective for the brand.

I was greeted with a hot mug (of course in Le Creuset) of tea and a piece of cake. For Melbourne Winter weather I could not have asked for anything better after coming in from the Arctic like weather.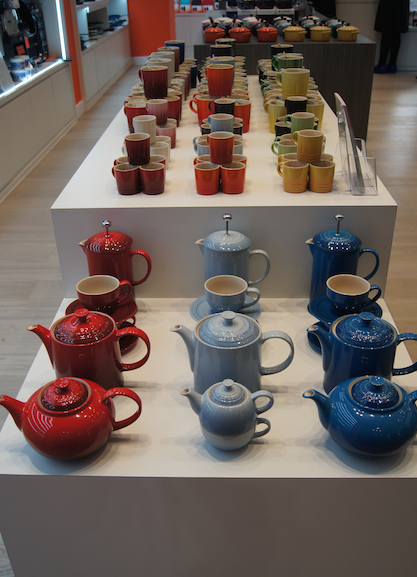 Beautiful tea pots and tea cups.

After sipping on my tea and defrosting my little fingers and taking in the surrounds it was time to study these products and have a look at the amazing range.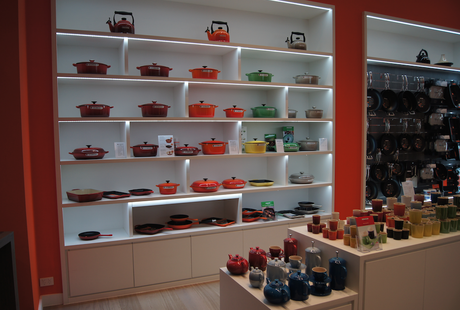 The Rainbow wall 


The walls lined with p

remium cookware, kitchenware, bakeware and wine accessories to suit your cooking, baking and 
dining needs all in color order. I did have a favourite- the Marseille colour, but after walking into the Le Creuset store and seeing the colours in person I have a whole handful of colours I want to make mine.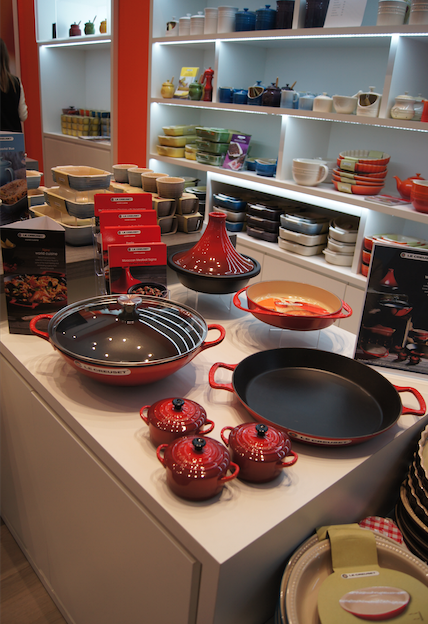 New Oriental Range arriving VERY soon.


For me cooking in the kitchen can become quite boring and dull, which is a huge change from my younger days when I enjoyed getting into the kitchen and cooking for hours. Being half European I have always been used to watching my Nonna spend hours in the kitchen preparing absolutely everything from scratch, including the noodles in our soup. So before having children I used to spend endless hours doing the exact same thing, but now kids have come into the picture it has dulled my cooking experience.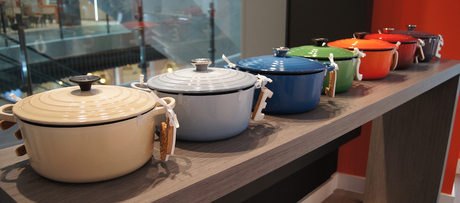 The beautiful array of SOME of the colours


I will have to admit though, when I walked out of the Le Creuset store seeing all the bright coloured kitchenware, bakeware and cookware I had a fire in my belly to get home and get into my kitchen. Lucky little me was given a piece from the collection, which I have to send a massive THANKYOU to the Le Creuset team.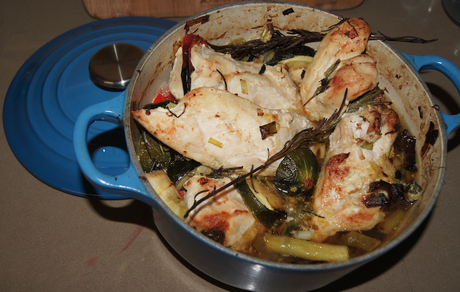 My Chicken One Pot dish


I literally walked into the front door of my house and hit the kitchen to find ingredients in my fridge and cupboard to create a casserole type thing in the Le Creuset casserole dish I was given. I made a super delicious dish involving chicken, which was enjoyed by the wh

ole family with not a single scrap remaining. I have gone on to make 3 more meals with my dish, and I have not even had my Le Creuset a week.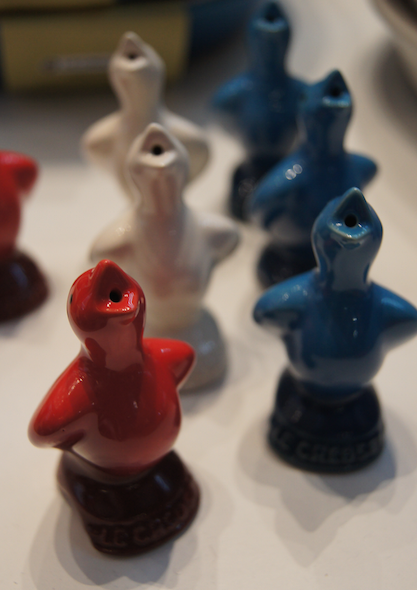 These are super cute pie birds- I NEED one :-) 

I also need to thank the team, as I have a new found addiction- Le Creuset!! So easy to use, cooks EVERY dish perfect and the best thing for me is it cleans easy. I would prefer to spend a little more and have a good quality dish that will last me years then something I spend not as much on but is crap quality and wont even see the year out

J




Team Le Creuset all the way!!



http://www.lecreuset.com.au