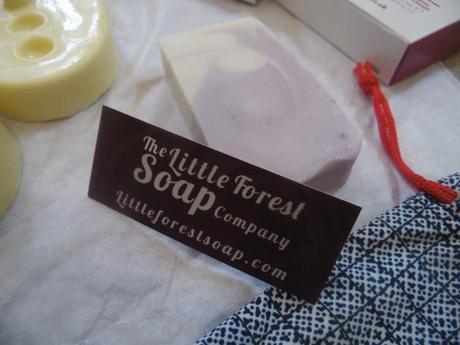 Hey There,
As you may have seen from my #Sotonmeetup post, I was lucky enough to get a 'Little Forest Soap Co' gift in my goodie bag. I actually chose the scent before the meet up, so I was rather excited to get my hands on the soap.
This was the first time I had heard of the 'Little Forest Soap Company', and I am oh so glad I did. The Soap not only smells devine, but its ingredients are so natural and you can really see the quality of the soap as you use it, by the feel and benefits to your skin. Their soaps are all paraben, SLS free, and vegan friendly, and as a company they chose their ingredients on how skin friendly they are.
I actually opted for the Lavender Rose & Clay soap, (Being a Beauty Therapist), I know the hydrating, soothing, and nourishing properties that come from Lavender and Rose. I actually had been suffering from several rashes on the top of my back, being someone who used to suffer badly with eczema, I am always careful with what I put on my skin, but since using this soap my rash has actually cleared up. I can only assume this is because of the healing effects of the essential oils within the soap.
The Kaolin clay is both beneficial for dry and oily skin, and is also known for its detoxing properties. Along with the Lavender, Rose, and shea butter the soap is simply beautiful. I am a huge fan of all natural based products, my skin reacts so well to natural based ingredients, and I'd pick a handmade soap over any chemically formed one any day.
I am looking forward to trying some other soaps from the Little Forest Soap Company.
Lots of Love,
KB xx