Lauren Merkin is a huge favorite among women mainly because of its beautiful handbags. In fact, this premier brand is on top of the list for as sensible and chic bags are concerned. What women love about this brand is that that every Lauren Merkin clutch bag is created to make a unique statement. Any lady adores its being totally refined while highly wearable. 
Clutch bag brand that exudes femininity and sophistication
Since feminine, wispy, and cool bags are a must-accessory for the sophisticated woman, one brand that should be included in her closet is the Lauren Merkin bag. Without a doubt, with all its unique and quaint features, this bag is an ideal addition to any ensemble that a woman wears.
Lauren Merkin Zoe clutch
If you want to make your night a totally different one from the rest, you must try matching your outfit with the latest Lauren Merkin Zoe Clutch. It's one accessory that seems to illuminate as you walk through the night.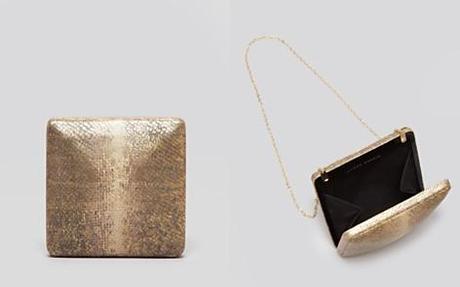 You will make your look more special by bringing along this particular Zoe clutch bag, which is known for its compact and tight qualities. Easily, it is one of the vintage designed clutch bags, but made better with great accents. The beauty of its metal emboss and trimmings, for instance, is sure to mesmerize anyone.
Features and specs
The front of the clutch bag has a flap that has magnetized metals that act as bag closures. It also features a chain strap with a 16-inch drop. The interior of the clutch is protected by a signature lining. The overall design is all about aero-dynamics and traditional architecture. With its water snake leather design, this means that old meets modern that makes the clutch timeless, and so is easy to use whatever the occasion might be. 
Lauren Merkin the designer
The creations of Lauren Merkin, the latest being the Lauren Merkin clutch bag, have become a great part of many women's outfit. She did made changes on the way that people think about clutch bags. Most importantly, she has revolutionized the clutch bag industry with her exciting and alluring metallic clutch pieces, as well as sequenced bags. 
Image Source: BloomingDales