i was lucky enough to get onto the latest in beauty website to put my name on the reservation for their YOU box.
This is what the box looks like there is no branding on the box and its not such a sturdy box like some other well known boxes. this box comes in just a normal cardboard box for postage.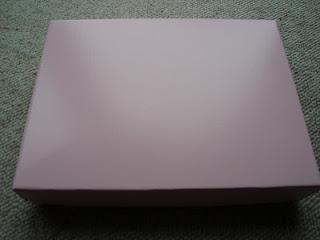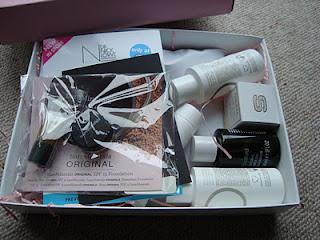 Then on opening the box this is what i was greeted to again not as nicely packaged as other beauty boxes. there was no leaflet in it to say what i got but some of the brands had their own leaflets in the box.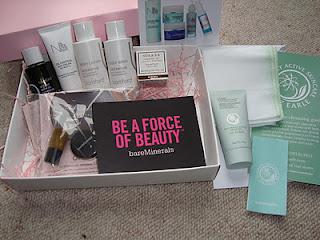 So this is what i got
Sisleya global anti age 5ml
Bamford geranium body wash50ml, body lotion 50ml, botanic bath oil 30ml.
Dr
 Nick Lowe oil control day cream anti blemish
Natures wonder moisturiser 1g
Bare minerals original foundation with brush in light (chose color at checkout) 10 day supply
Liz Earl cleanse and polish 30ml and muslin cloth
I'm very much looking forward to trying these especially the Liz Earl cleanse and polish and the bare minerals foundation.
The box cost £5.95+£2.95 p+p. the box is worth £55rrp.
Did you manage to get one of these boxes? What do you think?