This post is a bit late, but I've had a busy week, so apologises for the lack of new posts!
On Saturday, it was really really cold. We took Luna on a big walk, where we saw the cutest little mouse scurrying down the path. Too fast for a photo unfortunately. We then braved the cold again to walk up to Green Earth for lunch.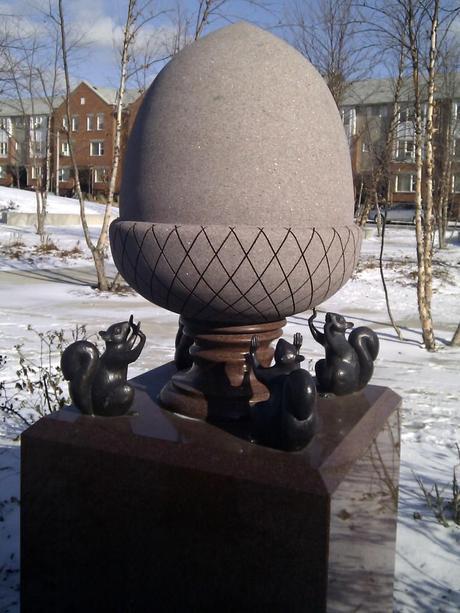 On the way to
Green Earth
, I saw this fantastic sculpture in a park. Squirrels worshiping an acorn! I love it!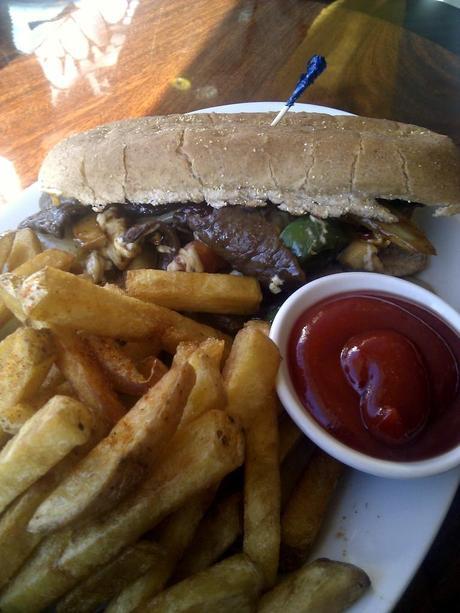 I had been craving a Philly "cheese steak" for days and I got exactly what I wanted. Plus Green Earth has awesome fries. Anyone who says vegans are deprived really don't know what they're talking about.
Sunday was my 31st birthday. I wasn't really feeling the whole big get-together thing that I usually do, where I invite all my friends out for a meal. This year I decided to keep it low-key. I wanted to wander the Royal Ontario Museum with some friends then go out for dinner with my husband. I purposely left the invite to the ROM until the last minute so we weren't a huge group. Two of my favorite people, Nicole (see Nicole's post about our visit, with way more pics that me, here) and Lauren, join Chad and I to mosey around.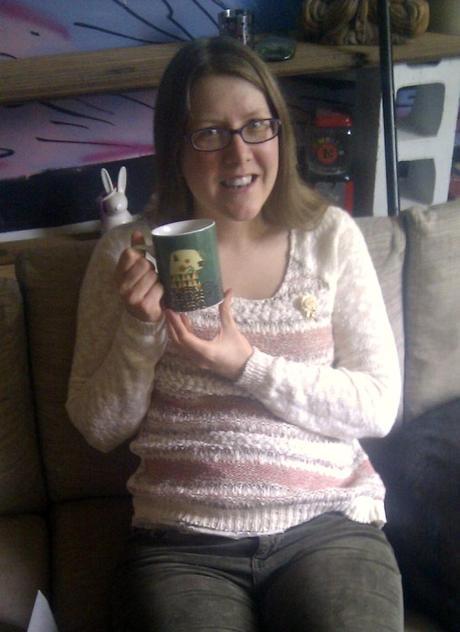 Before we left for the ROM, Chad gave me my birthday present. I got this adorable otter mug. I've been using it constantly, for juice, hot chocolate, water, everything.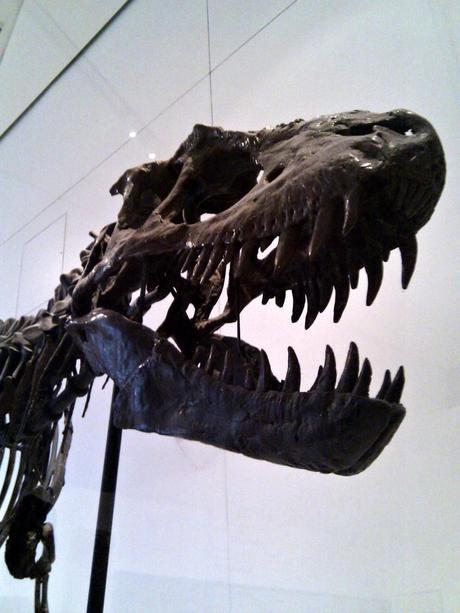 Albertosaurus! Seeing the dinosaur bones is a must when going to the ROM. I'm planning on going back when the new dino is revealed, and for the Douglas Coupland exhibit. Good thing I have a membership to the ROM and admission to
MOCCA
is free for the other part of the Coupland exhibit.We also checked out the
Wildlife Photographer of the Year exhibit
(I got magnets of some of the pictures) and one on fashion for people in wheelchairs. Neat stuff.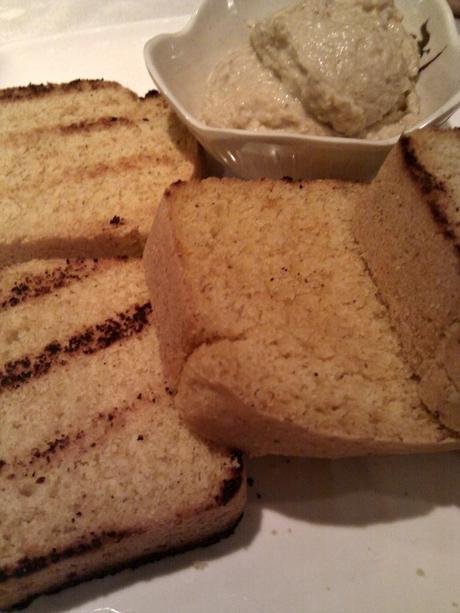 After the ROM and after tea from
DavidsTea
(where I got a free tea since it was my birthday!), Chad and I went to Fresh on Bloor for dinner. We started with the cornbread and hummus. Tasty, but Chad's cornbread is better. Sorry Fresh.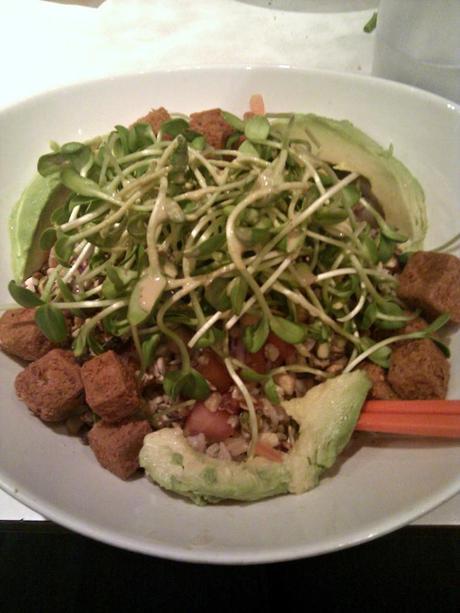 I decided to stick with what I like and got the Powerhouse Bowl (subbing in crispy tofu cubes. The best!). It's so filling, I should probably get the baby size next time since I couldn't even finish it.
It was a wonderful birthday. It was just the kind of day I wanted and needed.
~Laura