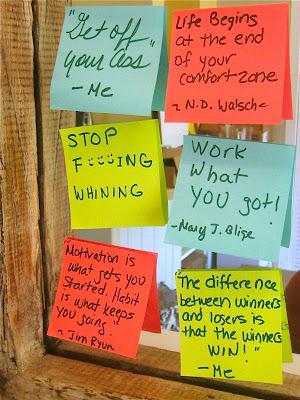 I

'm tired. It might be the chartreuse pollen coma or the exercise flu due to my attempt to cram a month's worth of training into a few weeks for a 9-hour mountain bike race. 
Cramming exercise is like trying to speed read a book for a paper that's due in the morning. It's not ideal and we'll see if it can even be done.
For some reason, I have a lot of nonsense coming out of my mouth these days. I get caught frequently saying worrisome things to the cats like, "you're such a good hunter. I love how you got that ball" or "come get your treat for doing such a good job scratching on your post." Yes, they are trained to scratch on a scratching post. Really, cats can be trained.
My "training," on the other hand, has rendered me useless. Multiple classes daily at the gym equals fatigue, piles of laundry, uncooked meals and bad business. Apparently, it hasn't affected my ability to be the cat whisperer, though.
So, here's my master plan for my last week of training.
1. Have kids do laundry — ha, ha, ha, ha, ha
2. Drink raw cacao smoothies before working out (recipe below). Raw cacao gives you a great caffeine boost without the crash.
3. Eat more. When else can you do that?
4. Sleep an extra hour every night - scratch that, it's not happening.
5. Create some motivational sticky notes for my desk. These made the cut:
Life Begins at the End of Your Comfort Zone~ N.D. Walsche

 
The difference between winners and losers is that winners win ~ Me
Work what you got ~ Mary J. Blige
Get off Your Ass ~ Me
Motivation is what gets you started. 

Habit is what keeps you going ~ Jim Ryun
Chocolate-Strawberry Smoothie
– 1 cup frozen strawberries
– 1 whole banana
– 2 cups fresh baby spinach (spinach is great for your muscles)
– 1 ounce raw, organic cacao powder or nibs (Whole Foods sells it)
– 1 cup coconut water
Let's go!