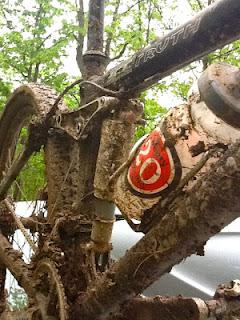 What's so fun about a long, muddy bike race? I asked myself the same question several times this weekend when my shorts were so soaked that every time I sat down water squeezed out like a sponge or when my stomach starting lurching at mile 30. 
I'll tell you what's satisfying about pushing yourself to your limits; knowing that you can do it. It's refreshing to take a step out of your everyday routine and thrust your body and mind into a state of blissful, in-the-moment confusion. I noted several times while whirling through the trees that my mind was blank. Yogis spend years learning to achieve this state and I found it in the woods.
Why pay money to suffer when you can do it for free? Good point, but race events ooze such positive energy it's hard to wipe the smile off your face while immersed amongst high-energy, fit people and it's way cheaper than therapy. What's not to like about perky race announcers, cheerful volunteers, encouraging fans and the luring podium? It kind of gives you a rockstar allusion.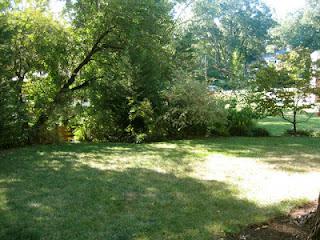 So consider it, maybe a 5K run or a sprint triathlon or even an endurance bike race. These events are food for the soul and body. Dig out your inner rockstar and set a goal on the other side of your comfort zone. It's greener over there anyway.