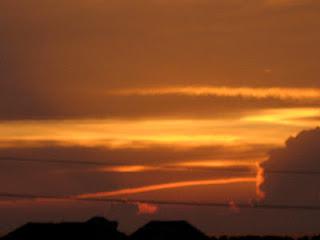 The beast of Baltimore is here. Summer is in full force, with suffocating humidity, 100-degree temperatures and blood sucking mosquitoes. The fire pit has been dragged into a corner and the only life on the porch and deck are the fearless squirrels and my half dead potted plants. It's too hot to water. I certainly appreciate staying cool in my air conditioning ever since the week-long power outage, but I don't enjoy feeling confined to my house. Meal preparation has become very limited during this house arrest too. With busy schedules shooting in different directions faster than Katniss could fire off her arrows in "The Hunger Games," I find that everyone is eating at different times and are randomly hungry. I've been experimenting with a few simple snacks that also serve as quick, healthy meals to try to smooth out the random hungriness problem before it evolves to crappy food. A good friend turned me on to 

cottage cheese and brown rice cakes

 for a quick, protein-rich breakfast. I know, I thought the same thing, but it's actually really tasty and not gross at all. She likes to eat hers on those poppy corn things that they make in the back of Wegmans, but it's not worth the drive for me. You'll be hooked once you give it a chance.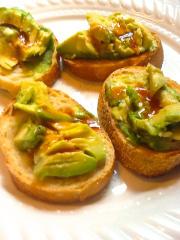 A big thanks to Cooking Light's editor, Scott Mowbray, for reminding me of one of my favorite savory snacks, 

avocado toasts

. He created his in a panic when he realized he forgot to plan an appetizer for a summer gathering. He also used the word "fussification" in his most recent note from the editor to emphasize the fact that sometimes simplicity gets lost when we cook. At Chez Voss (sorry that's not a new gourmet restaurant in Towson, just my house) we like to prepare our avocado toast on a sesame bagel. Just toast a sliced bagel, scoop out the avocado and mash it with a fork on the bagel halves, add a pinch of kosher salt and hot sauce. Avocados are a staple in our house. We always have a batch ready to go and several in bowls ripening at various stages, since you know there's never a ripe avocado at the store when you need it. Spinach and parmesan tortilla pizza topped with avocado and tomato has become a tasty meal recently. Just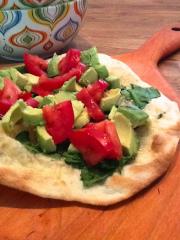 sprinkle some shredded parmesan cheese on a flour tortilla, top with chopped, fresh spinach and toast in the toaster oven on light-medium. Remove from the oven, top with chunks of avocado and fresh tomato and sprinkle with salt. I really hope you have a toaster oven. We are probably the last people on earth without a microwave, I've been told by my children, so we use our toaster oven a lot. I don't typically love tomatoes, but when they are fresh and perfectly ripe, I'm game. I've always enjoyed a tasty garden tomato and cheese sandwich, but to make it a little heartier, I cooked up a grilled feta and tomato combo. Don't go too crazy with the butter, but definitely butter the outside of each piece of bread. Place a thick slice of feta cheese on one slice of bread, top with some thinly sliced tomatoes and a few basil leaves if you have them. Top with the other slice of bread and cook it just like a good old grilled cheese that mom used to make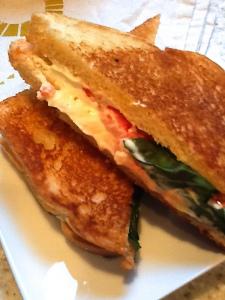 Of course, those were the blissful days of Velveeta, and I can't buy it anymore because I now know that it's not really cheese. Sigh. What simple things are you making these days?