No matter how much I try not to, I always seem to leave bikini buying until the very last moment – which usually means a last-minute dash around the shops and settling for something I'm not hugely happy with. This year is looking like it's going to turn out the same – I'm off to Cornwall in two weeks and need a cossie for the pool, but in terms of the high street shops, I have pretty much left it too late, again; even heading to Westfield last week was no good – the shops were too full of autumn fashion to be of much use. This, of course, is where the internet becomes invaluable – many shops, including Topshop, still have a much more extensive range online than in store, and then there are a number of online shops that sell beachwear all year round – my favourite of these is definitely style-passport.
So, in case you're also frantically looking for that perfect honeymoon bikini or swimming costume, I've put together a selection of my favourites that I've found on my hunt for that elusive piece of holiday-wear. I would recommend buying anything you see and like as soon as possible – at this time of year things are likely to suddenly disappear off websites, and if you're getting married in autumn or winter, searching for swimwear is only going to get more tricky (take it from an October bride who learnt the hard way!).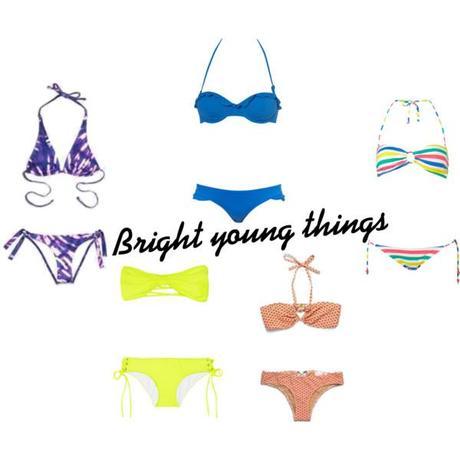 Clockwise from top: Calvin Klein at style-passport (£25); Topshop bikini top & bottoms (£13 & £10); Topshop (£26); Pistol Panties at style-passport (£62.50); Shimmi at Net-a-Porter (£150).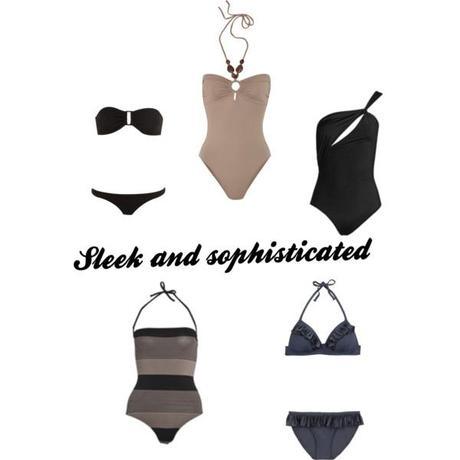 Clockwise from top: Topshop (£28.50); Melissa Odabash at Net-a-Porter (£180); Calvin Klein at style-passport (£83); Seafolly bikini top and bottoms at my-wardrobe.com (£31 & £24); Huit at style-passport (£43).