Hey everyone!
Today I'm reviewing a lovely berry colored shade from
Lakme's Pop Lip Tint
range -
Wine Punch
Price : Rs 800 for 2 g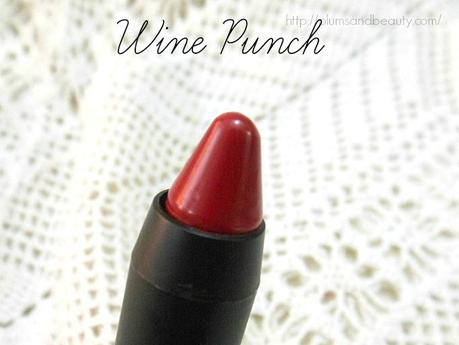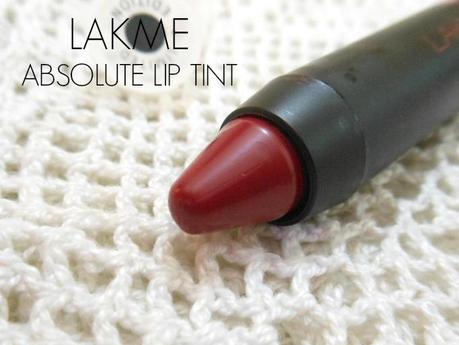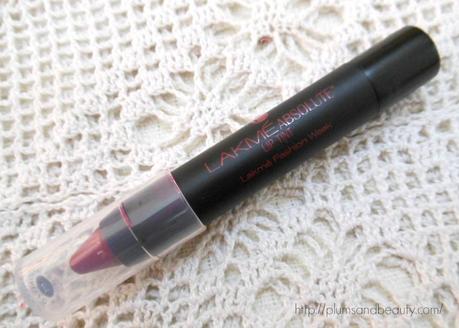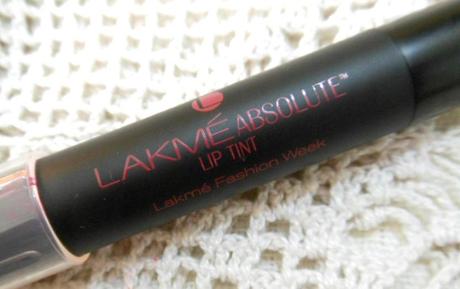 My experience with the productLakme Absolute Lip tint comes in a black twist up crayon packaging with a transparent cap. The see through cap allows the color of the crayon tip to show through with the lettering on the tube is the same color as the tint shade. The packaging is not flimsy and doesn't look tacky but its neither pretty nor attractive. 

The

texture

of Lip tint is quite

creamy

and

buttery

. Its also very pigmented so all you need is a single swipes to get true color on the lips. It is quite

moisturizing

and the jelly like texture along with the soft glossy finish gives a healthy and luscious look to the lips. It also diffuses the look of lip lines giving a smoother look. Unlike the Revlon Just Bitten Balm Stain, its not drying over time and even though the glossiness fades, the lips don't dries up!. As far as longevity goes, it stays for good span of time :

4-5 hours

with light meals and later leaves soft pink stain to lips. 

Despite being quite pigmented and creamy, these feel quite light on the lips and you don't feel like you're wearing a heavy layer of balmy product on the lips. The price line of Rs 800 is way too much, but the product would not disappoint us and you would not regret buying one. Of course they don't last long but their wear time does qualify them as long wear products and they don't dry out the lips which is always a good thing!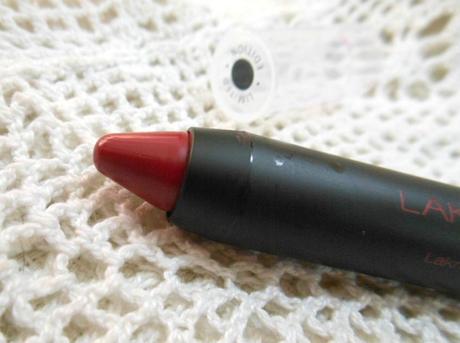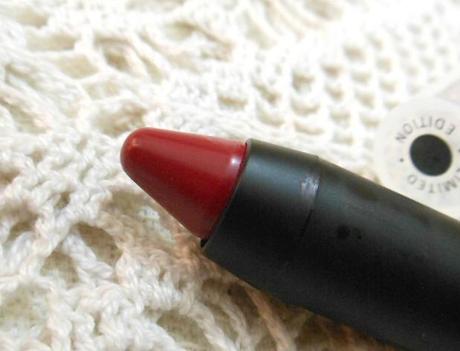 Wine Punch
is a gorgeous
berry pink
color that would go well with every complexion and a apt shade for winters. The color instantly brightens up the complexion in a subtle way and you can even wear this on a makeup free face. 
Highly Recommended!
Rating : 4.5/5