Laguna is a province in the immediate south of Manila. In 1571, Captain Juan de Salcedo and his troops conquered Laguna with its surrounding areas, and in mere seven years, two Franciscan friars by the names of Juan de Plasencia and Diego de Oropesa began evangelizing the province. This explains the good number of Franciscan heritage churches in Laguna, which are popular among pilgrimages.
In the first of a this series, I will feature three churches built by the Franciscans, the churches in the towns of Pakil, Paete, and Kalayaan (Longos). I did this tour and took the photographs last Good Friday, April 15, 2011. Old photographs of the churches were retrieved from the online archives of OFM Archives Philippines.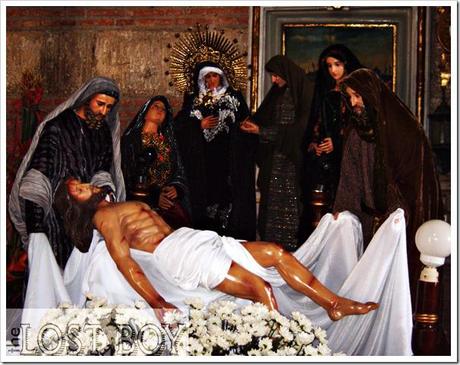 PAKIL: San Pedro de Alcantara Church (1676)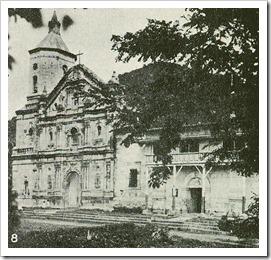 The impressively conserved San Pedro de Alcantara (St. Peter of Alcantara) Church of Pakil was built in 1676 initially of bamboo and nipa under Fray Francisco Barajas after its jurisdiction was separated from Paete. The then captain general, Gabriel Curuzcalequi, ordered the reservation of tributes for five years, so the church and convent would be built in stone. Finally, Fray Fernando Haro had the stone church and convent built in 1732.

More importantly, this church houses the relic of Nuestra Señora de los Dolores de Turumba (Our Lady of Sorrows of Turumba). The 9" x 11" inch oil canvas painting of Our Lady is a replica of Nuestra Señora de las Antiguas from Spain, and annually, the parish holds a long stretch of Lupi festivals to commemorate the seven days of sorrow.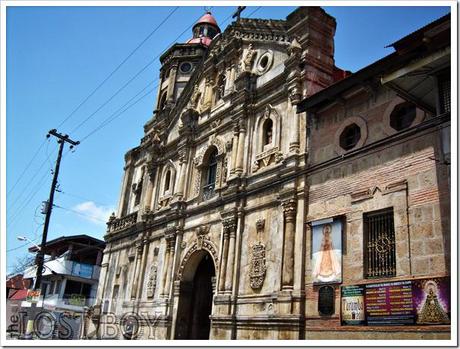 PAETE: Santiago Apostol Church (1646)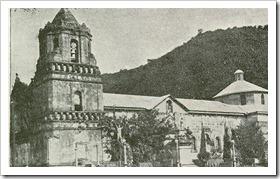 The Franciscans (OFM) established a friary in Paete in 1580, when it was still a visita of Lumban. However, it was not until 1646 when a stone church was built under the supervision of Fray Andres de Puertollano. The older Santiago Apostol (St. James the Apostle) Church was destroyed, and a stronger church, made of adobe bricks, was built in 1717 under Fray Francisco de la Fuente. Natives of Paete, among them Bartolome Palatino, Francisco Macahumpan, and Luciano Dans, have painted intricate retablo pieces inside the Baroque-inspired church.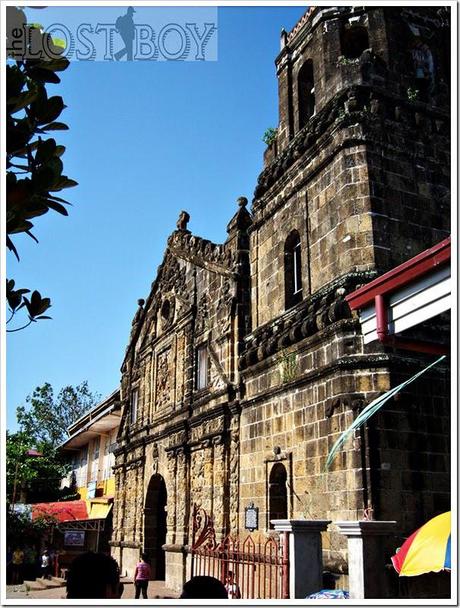 LONGOS, KALAYAAN: San Juan Bautista Church (1669)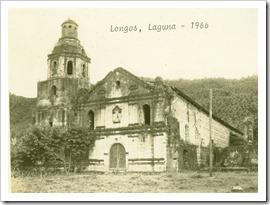 Little detail is known about San Juan Bautista (St. John the Baptist) Church of Barangay Longos, the former name of the entire town of Kalayaan, as its church records were missing. A newer church in Barangay San Juan was built, and unfortunately, there came a time when the church was neglected. Additionally, in 2006, typhoon Milenyo destroyed the roof of the church, and sadly, a steel roof had to be built in lieu of the original due to lack of funds.

If you are willing to help out, you may call the parish at +63 49 557 0114.