India remains to be among the destinations I dream of going to, but getting there takes at least two flights, almost ten hours of flying, a visa, and lots of planning. Exploring India may not be a part of my travel plans for now, yet I'm glad to have had a glimpse of it—through food. Today, I was taken to the Road to Gurgaon, India at the Hyatt City of Dreams Manila. Read more…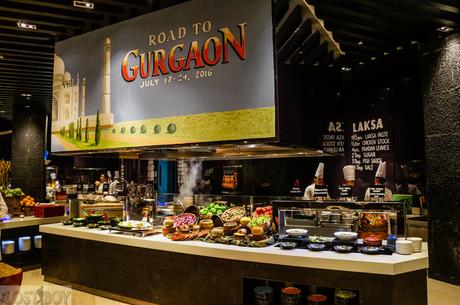 A suburb of India's capital New Delhi, Gurgaon is a bustling metropolis of skyscrapers and high-end shopping—a city of two million people that, as some say, grows way faster than it could keep up. Yet despite its boom, still found within its concrete jungles are a colorful culture and a local cuisine that takes influence from India's different regions.
One of the purveyors of fine Indian cuisine in the said city is Hyatt Regency Gurgaon, a five-star luxury hotel only minutes away from New Delhi. Among its prized talents is Chef Ajith Kumar, a native of Kerala, India who is tasked to prepare sumptuous Indian fare for its restaurants daily.
Hyatt City of Dreams Manila invited Chef Ajith here, so we Filipinos can have a true taste of India. Bearing a trove of spices from his native country, Chef Ajith and his food are the stars of the Road to Gurgaon, India promotion at The Café, the hotel's international buffet restaurant.
Since I love Indian food, I couldn't get myself to refuse a chance to savor Chef Ajith's cooking—even when I was exhausted the night prior due to an excessively delayed flight. Excited, I immediately checked out the selection, and even from afar, I caught a whiff of the food—and the smell was incredible.
Honestly, I was expecting a small section for the promotion, one with maybe five dishes at most—but I was pleasantly surprised to see a wide array of dishes. Many were familiar staples that I've so far tried elsewhere, but a number were also unfamiliar to me. Lucky for me, Chef Ajith was free at the time, so he guided me through his dishes, and we had a little chat.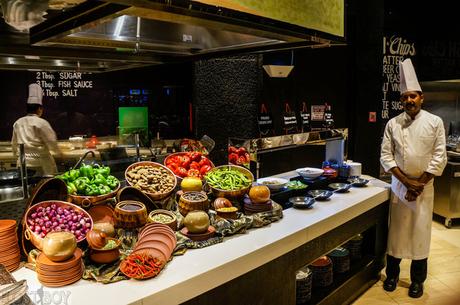 Doing away with starters, I went for the meat dishes, like the Malabar chicken curry, Kerala fish curry, and the Tawa prawn. What I immediately noticed was that the dishes were mild enough to suit the Filipino palate, though I was told that the chefs can customize any of the dishes to add more spice and heat.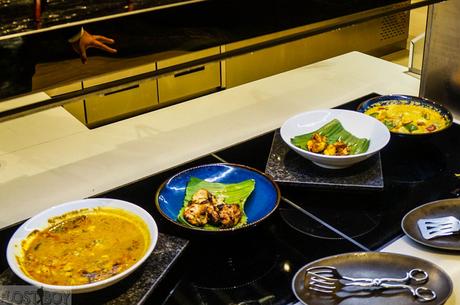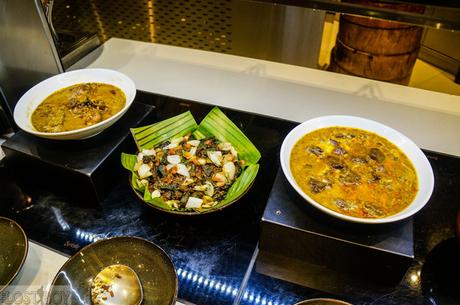 What stood out for me were the Paneer Khushrang, a creamy fish dish with cottage cheese, and the tender Murgh Malai Tikka, which are similar to chicken kebabs. The authentic Chicken Tandoori is worth a mention too.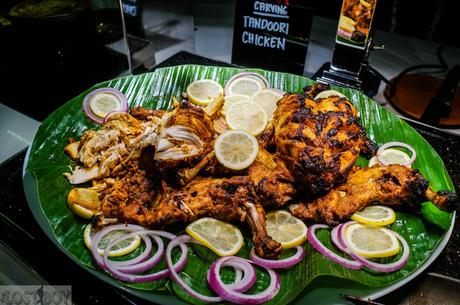 Complementing these dishes were a range of sides and starters, such as Papad Paneer (deep-fried cottage cheese mixture in papadum), Aloo Pudina Ke Tikki (potato and mint fritters), and Corn Vada (corn and bread fritters). Right by the salad station, meanwhile, is do-it-yourself Raita.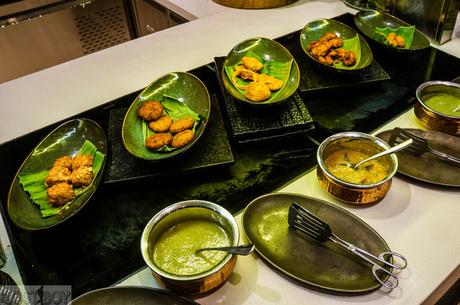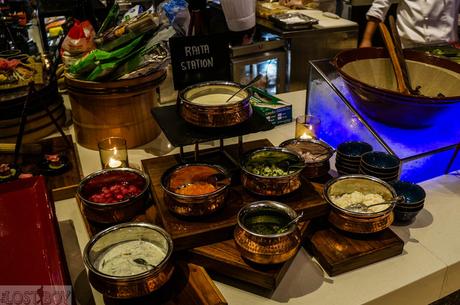 As for starch, the buffet offered not one but three kinds of rice—including the Mutton Biryani, which was divine—as well as papadum and my favorite naan, which they made fresh upon request. The naan was perfect, especially when into flavorful Chana Dal Tadka.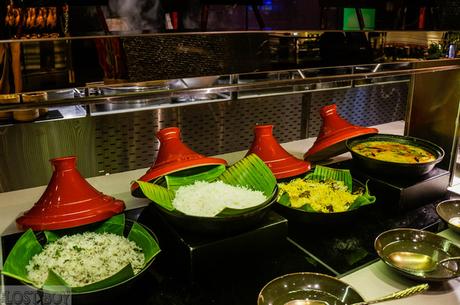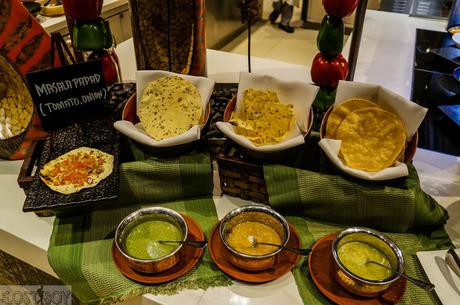 Ending my (mildly) spicy meal on a sweet note were three desserts: Paysom, Carrot Halwa Barfi (fudge made from carrots and fruits), and a creamy Indian fruit salad.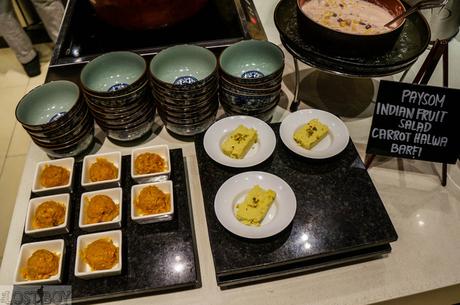 In all, it was an epic journey with some of the tastiest and most authentic Indian food I've ever had the pleasure of trying. Thanks to The Café, I chance to immerse myself further into a cuisine so eclectic and so exotic without even flying out of Manila.
But trust me though, with food that good, you'd also be tempted to fly to India soon.
The Road to Gurgaon, India at The Cafe of Hyatt City of Dreams Manila runs from now until July 24, 2016. Buffet rates start at 1388 PHP net for lunch and 1888 PHP net for dinner.
For reservations, call The Cafe at Hyatt City of Dreams Manila at +63 2 691 1234 local 1162 or book online at thecafe.reservation.hyatt.com.