Novotel Manila Araneta Center, which to us is one of the finest hotels in the country, is elevating the stay experience of its guests further with the opening of its Premier Lounge. Since we stayed in a room that included access to it, we checked the place out well. Read more…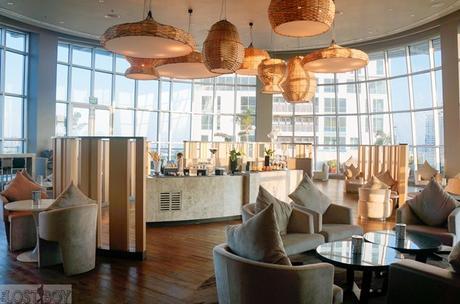 Nestled on the 24th floor of the hotel, the Premier Lounge is one of the latest additions to Novotel Manila Araneta Center. It is an exclusive space, for access to it is only granted to those staying in the hotel's Executive Rooms and Executive Suites.
THE LOUNGE
It's one of the most gorgeous hotel lounges we've set foot into, and a lot of it has to do with the floor-to-ceiling windows that surrounds it, giving us a full view of the Quezon City skyline.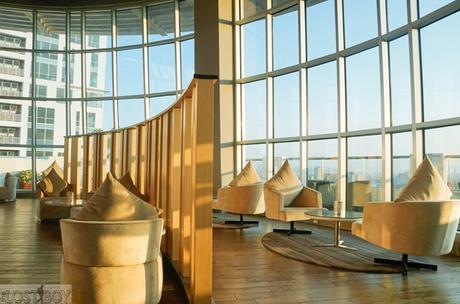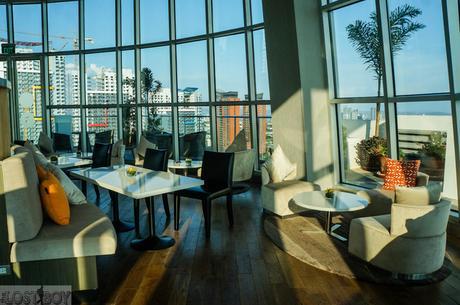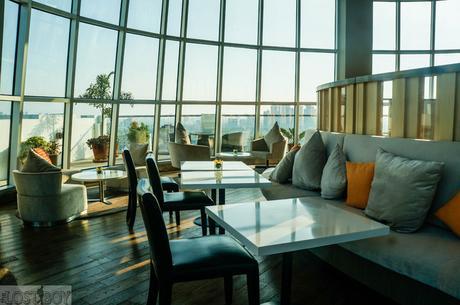 The lounge's design is contemporary and chic, and we like the simple décor—nothing too ornate—and the furnishings set in pleasant neutral colors. Right outside the lounge are rattan tables and chairs, perfect for cocktails with a view.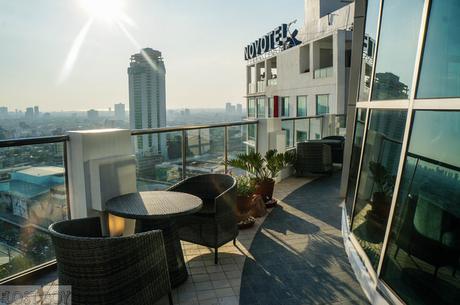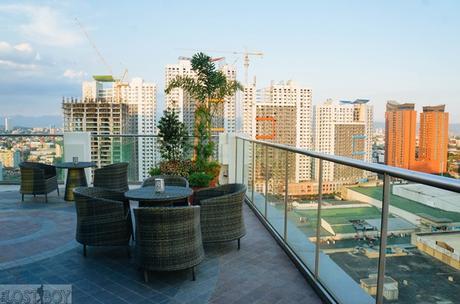 FOOD AND DRINK
On top of the all-day refreshments (selection of beverages and some finger food), the lounge serves breakfast, afternoon tea, and evening cocktails.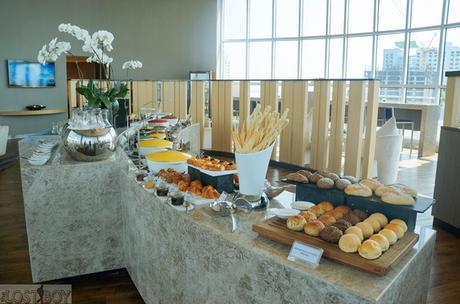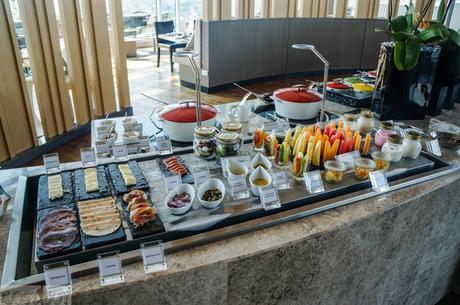 Breakfast is a combination of tasty hot items from a Western and Filipino buffet and from an a la carte menu. The selection, although modest, was more than enough to fill us up.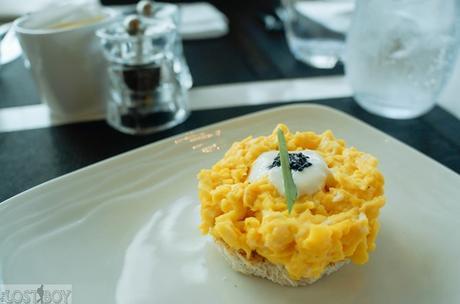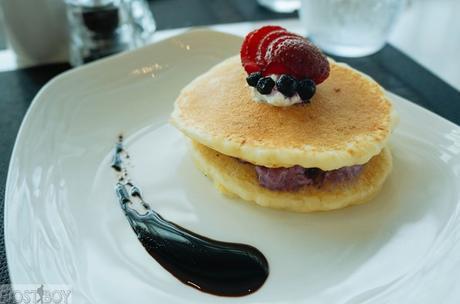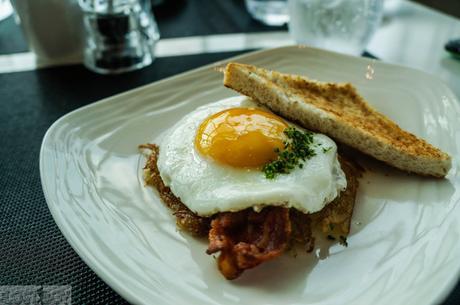 Like the breakfast spread, the selections of food and drinks during afternoon tea and evening cocktails were smaller compared to other lounges we've been to, but they've done well with taste. Most notable were their pastries and sweets, which we enjoyed a lot.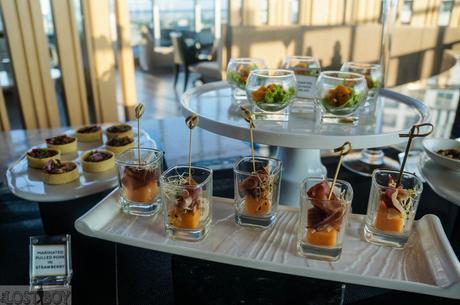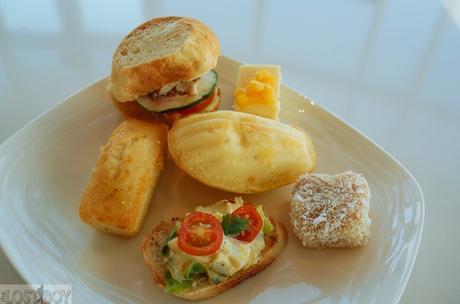 BUSINESS CENTER
The lounge has a business center with Mac and PC workstations. There's also a small meeting room, the use of which is complimentary for the first two hours per stay.
NOVOTEL MANILA ARANETA CENTER
General Aguinaldo Ave, Araneta Center, Cubao, Quezon City, Philippines
Telephone: +63 2 990 7888
Email: [email protected]
Website: www.novotel.com/gb/hotel-7090-novotel-manila-araneta-center
Social Media: Facebook
RELATED ARTICLE: Novotel Manila Araneta Center: Quezon City's Biggest and Newest