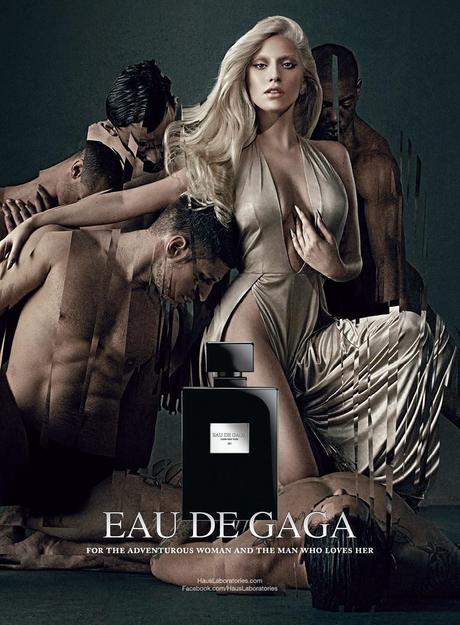 FIRST THOUGHTS
To begin with I was a little confused as to whether or not this was a fragrance for him or her.. I think went on to discover the brainhouse herself

  

(GA GA) created a fragrance that is both for him and her!! I love the fact that you can have one fragrance sitting on the counter that bother the Mrs and Mr of the house can use- genius!! 
MADE FOR HIM AND HER
FOR THE ADVENTUROUS WOMAN AND THE MAN WHO LOVES HER Fragrance to Debut Worldwide September 2014
For her next fragrance adventure, Lady Gaga invites women and men everywhere to indulge in her daring new global release...
Lady Gaga and Coty introduce EAU DE GAGA. Created with Gaga's visionary fragrance powerhouse, Haus Laboratories, this exciting new scent captures the pure essence of Gaga. Dangerously daring, EAU DE GAGA represents the future of a scent that appeals to both men and women; nothing is off-limits.
THE FRAGRANCE
One that is very tricky to get your nose around, and I still can't believe how well Lady Ga Ga has stepped on that fine line between male and female fragrances that you couldn't say it is more of a male fragrance or a female fragrance. The fragrance is built around a beautiful heart of white violet, an intoxicating flower that fuses male and female attractions. To counterbalance this opulent woody-floral intensity, the scent opens with an invigorating burst of sparkling lime that exudes dynamic vibrancy. And it evolves into a sensual trail based on leather, adding a primal quality to the scent.
LADY GA GA IS A GENIUS NOT ONLY IN THE ENTERTAINMENT WORLD
From the get go I have always been captivated by Lady Ga Ga, and just how brilliant she is in the entertainment world. Ok she is different but when it comes down to it she is a genius. 
Yeah her outfits are different and sometimes revealing, but it gets a lot of attention and is probably exactly what Lady Ga Ga herself wanted from the beginning, and not long after people start following the trend. 
Now she is taking the fragrance world by storm and making things that have never been seen before, I LOVE her.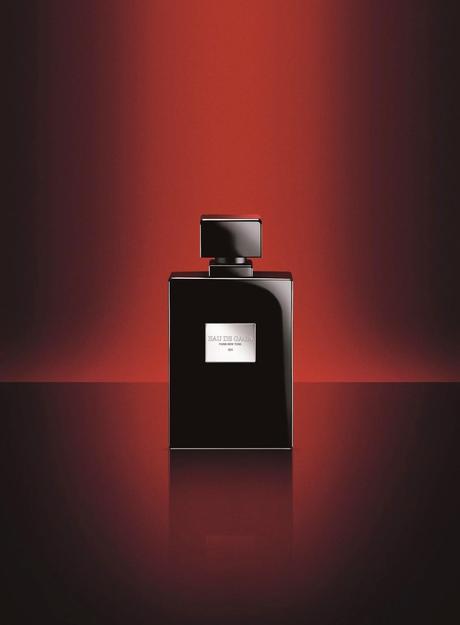 THE DESIGN

Simple but yet effective, with a flawless bottle, pure and simple. 

The striking EAU DE GAGA bottle mirrors the perfume by uniting masculine and feminine design aesthetics. Its stark lines and sleek black lacquered finish deliver a bold statement in simplicity. For an added touch of luxury, the front of the flacon is adorned with a silver name plate that is printed with the words "Paris – New York" and the number 001. The names of the two cities reflect Haus Laboratories' global identity and the number 001 represents the beginning of a long story, one which is still to be continued. 

And for the most devoted Little Monsters, the Ultimate Masterpiece 75ml version comes in an elegant red folding jewelry box in which the bottle rests on a sumptuous black velvet.

PRICES

EAU DE GAGA Eau de Parfum 50ml - $49

75ml - $69, 

AVAILABLE AT

EAU DE GAGA

 Will be available at Myer, Priceline and selected Pharmacies nationally from September 2014. For stockists please call 1800 812 663.

LOVE IT OR HATE IT

This fragrance is very much a love or hate thing, you either hate it or you love it. Some will not like a unisex perfume as they like something masculine or feminine but nothing that meets in the middle.  For me though, we love this genius fragrance and both Matt and I use it- not at the same time though as that would be a little weirdish. I have had a couple of compliments on this fragrance though, after all when a man walks by I instantly judge the fragrance that wafts past me as they walk on by- so two thumbs up to this.