Yes, I did it, I succumbed to the hype and bought this little beauty. But it's for oily skin in bad condition and that is so me (although I hate to admit it) so this sounds perfect…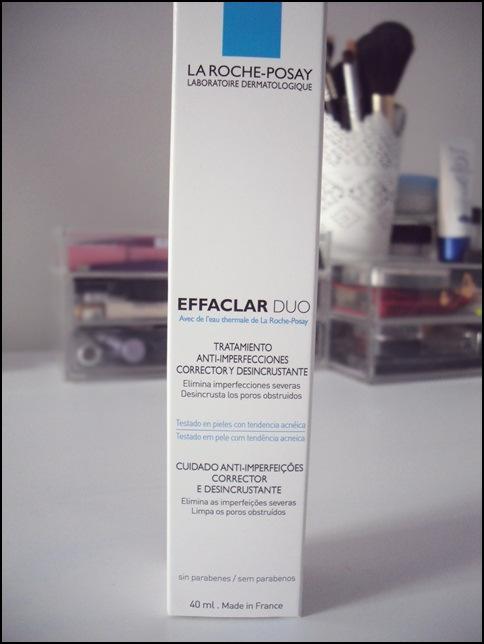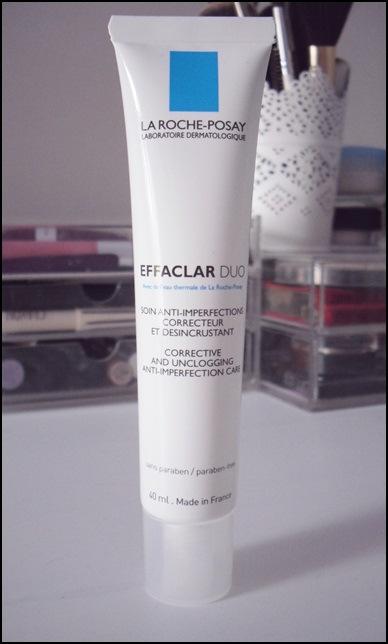 If you didn't know La Roche-Posay is a French brand with amazing products that aim to tackle various skin problems from redness to severe dryness to the blemish prone.
The famous and much blogged about Effaclar Duo is an anti-imperfection moisturiser and this means that it works to help improve blemish prone skin by unclogging pores and reducing imperfections whilst providing hydrating.
My skin suddenly had a major breakout a few weeks ago. It became very red and blotchy and also quite pimply around my cheeks which is odd for me as my usual breakouts occur around my chin. Nothing was helping and using targeted spot treatments just wasn't enough so when I saw this in Boots I decided it was time I gave it a go.
You use it morning and night, after cleansing or exfoliating and it instantly smooths the skin leaving it matte yet hydrated. There is no cooling or stinging from this product, in fact once it is on your face you can't even feel it and sometimes this worries people that it isn't working. But I can assure you it does.
My skin redness has all but disappeared and my skin no longer looks angry. My little pimples have softened and all but gone on my cheeks, leaving only the odd more severe blemish around my chin. Amazingly this product worked in a matter of days and I was quite shocked by how effective it was as normally blemish/ oily skin treatments need at least 6 weeks to really make any visible changes. 
To get more technical, the active ingredients in this product, Niacinamide and Piroone Olamine, help reduce severe local imperfections by purifying the skin and protecting against further breakouts developing. Alongside this, the LHA/Linoleic Acid combination helps unclog pores by eliminating dead cells responsible for their obstruction. These active ingredients are combined with soothing and anti-irritating La Roche-Posay thermal spring water to help calm skin down, improve it's condition and it's ability to recover from stresses more quickly. 
It prevents skin from becoming shiny and greasy thus allowing your make up to apply and sit better on the skin. It is great on even the most sensitive skins and from my experience I can say it is worth every penny. I wish I had known about this sooner, as my skin could have been saved a lot of stress but now I have it in my life, I will make sure I am never without it.
Available from Boots, certain pharmacies and online in the UK. Click here for more info. Priced £13.00 for 40ml tube.