If I find myself anywhere near a Dollar Store, I just can't resist. I get sucked in and straight to the makeup aisle no less. It's a problem.
Anywho, my favorite dollar store, Dollar Tree, has the biggest selection of makeup and I often see L.A Colors there. Their eyeshadows specifically caught my attention because they have a wide range of colors and palettes, so I picked up a few, and here's what I think.
Oh, and everything was $1!
Get ready for a ton of pictures.
First up, I picked up one of their 6 Color Metallic Eyeshadow palettes in the shade Cafe au Lait.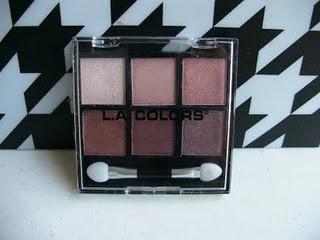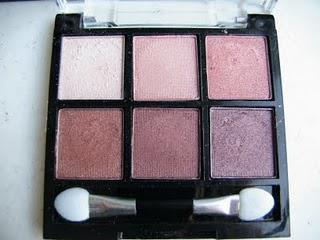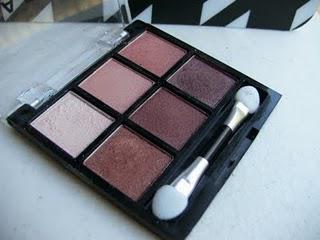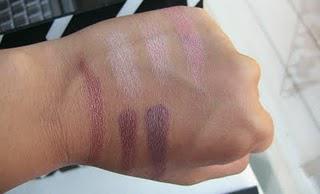 I'm a little iffy on this palette. While the neutrals look gorgeous in the pan, the lighter colors especially are extremely chalky. The darker colors on the bottom are smoother and very pigmented, but they blend away really easily. You have to be careful with how much you use and how much you blend--too much shadow and you'll get fallout everywhere, and too much blending will make everything blend together into a mess. I wouldn't buy these again for the lighter shades on top, but the darker ones on the bottom are quite nice. For $1, not bad at all.
Next, the L.A Colors Mineral Eyeshadows, one in Beige and the other in Black.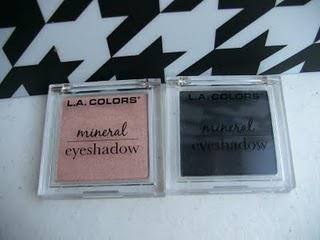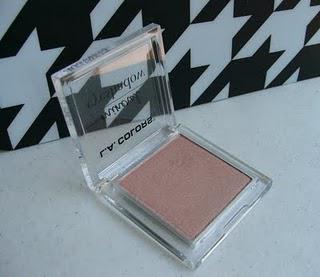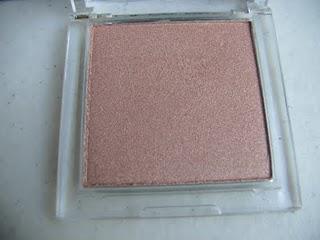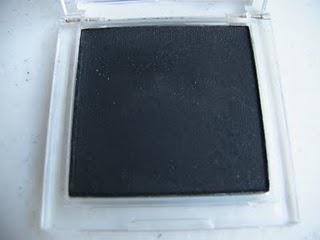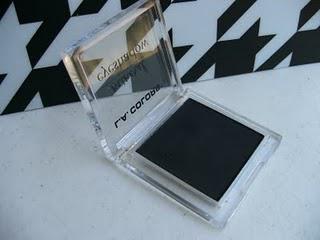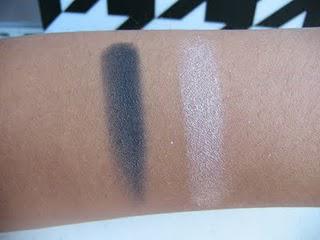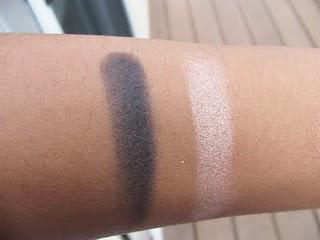 I'm extremely impressed with these. The pigmentation is amazing, and they feel so smooth. They're much less chalky than the 6 color palette, and at the very least, I would count these comparable to NYX shadows. Beige is a gorgeous, shimmery cream shade that I love to use as a highlight or inner corner brightener. Black is exactly that--a matte black. It's very dark and pigmented.
At $1 each, I'd say these are a go for sure.
Finally, I picked up the L.A Colors Shimmering Loose Eyeshadow w/ Brush in the shade Radiant.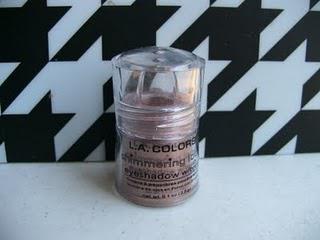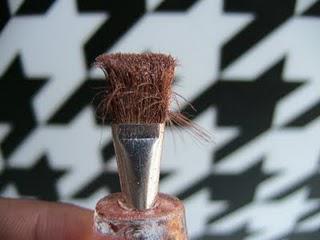 First off, check out this brush! I'd be surprised if you didn't poke an eyeball out using this thing.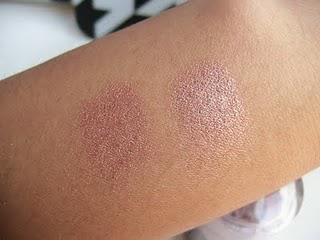 On the left swatch, I applied the shadow dry, and on the right, wet. When used dry, this is extremely glittery and powdery and you will get it everywhere! I made the mistake of trying this dry and at the end, I had glitter all on my face and I had to take everything off and start again. Buuut, applied wet, it's beautiful. You can see on the right you get a much more metallic finish and the powder stays put. You hardly get any fallout at all.
For $1, I would definitely repurchase and check out some other shades.
So all in all, I think L.A Colors is definitely worth checking out. While their palettes aren't the best, their single eyeshadows are awesome.
And for $1, you really can't go wrong.
Happy Friday!
Love,
Belle