Anyone Else Having A Quarter Life Crisis? I sure am!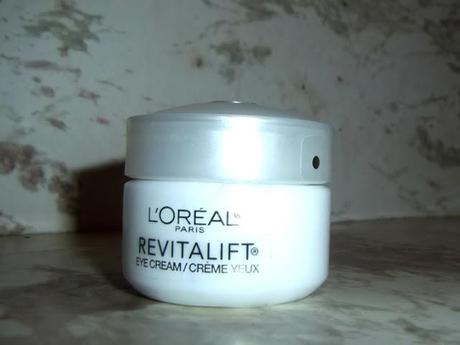 L'Oreal  Revitalift Eye Cream
   I know I don't actually have any wrinkles, or sagging, but my philosophy is that when it comes to anti-aging, prevention is the key (I'm sure I'm copying some slogan right there). The L'Oreal Revitalift eye cream costs around $30, that's a lot for such a small jar, but I didn't want to be cheap and buy something that wouldn't do the job.This eye cream claims that if you use it every night for 2 weeks, you will see younger, firmer looking skin with less wrinkles and a reduction in the appearance of dark circles. Sounds, pretty good right? Moreover, the Revitalift eye cream claims to provide the eye area with 24 hour moisture and the anti-aging ingredients are the Retinol and Elastin complex. This product has been known to cause mild irritation to the skin  for some, but other than making my eyes water slightly, I didn't experience any negative side effects. What I noticed was that the lines around my eyes did look more plump and hydrated with regular use. Unfortunately I did not see an improvement in my dark circles, but I  appreciated that the cream absorbed quickly, and was non-greasy.While I would say that the L'Oreal Revialift eye cream is a good moisturizer, the results on me were not revolutionary (not significant enough to merit a before and after pic) but I did notice a difference nonetheless.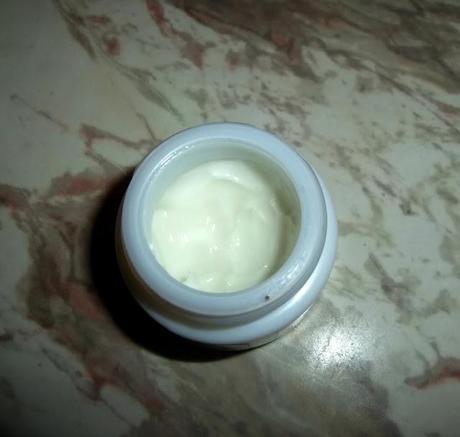 such a tiny amount of product!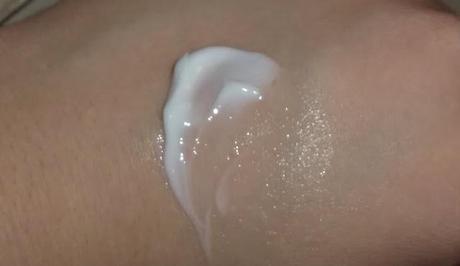 a thin, light consistency