Hey everyone!
Like every year, L'Oreal Paris India is out with their special Cannes Makeup 2015 Collection with the theme - Matte vs Gloss. We have the new Colour Riche Extraordinaire Liquid Lipsticks, Colour Riche Swarovski Moist Matte Lipsticks and the new 36 Hr Super Liner Gel Intenza.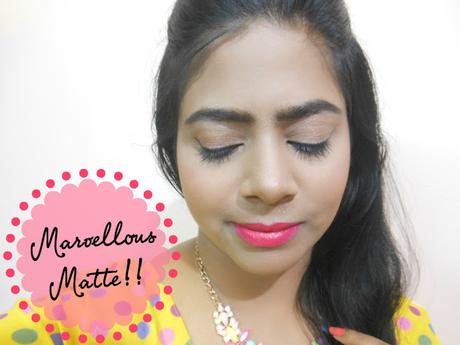 L'Oreal Paris Cannes 2015 : Marvellous Matte Look
Today I'm sharing a day look using some products from the L'Oreal Paris Cannes 2015 collection -
Infallible Monos Eye shadow
in
Forever Pink
,
Kajal Magique
,
36 Hr Super Liner Gel Intenza
in
Sapphire Blue
,
Volume Million Lashes Mascara
,
Lucent Magique Blush
in
Sunset Glow
,
Glam Bronze Duo Sun Powder
in
Brunette Harmony
,
Moist Matte Swarovski Lipstick
in
Raspberry Syrup
- paired it with my favorite multicolored neck piece and polka dots kurti. I used
Za True White Foundation
in shade
OC 30
- a full coverage foundation that I'm liking a lot.
Hope you like this look! Do share your thoughts in the comments below.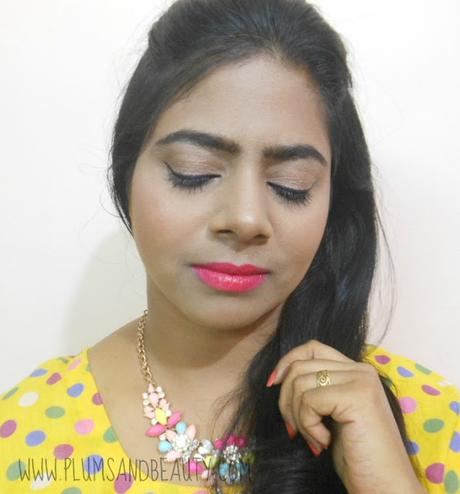 L'Oreal Paris Cannes 2015 : Marvellous Matte Look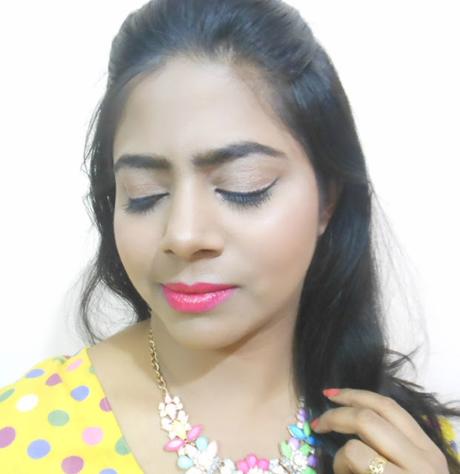 L'Oreal Paris Cannes 2015 : Marvellous Matte Look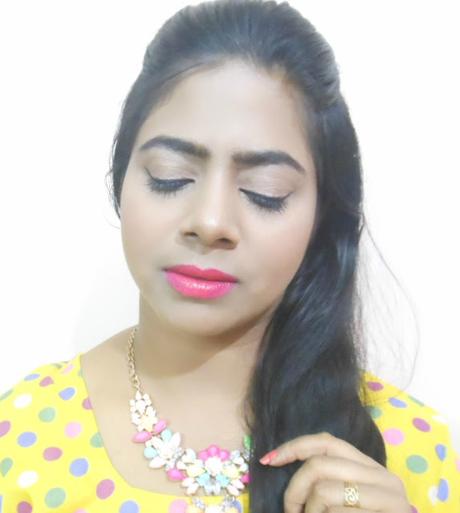 L'Oreal Paris Cannes 2015 : Marvellous Matte Look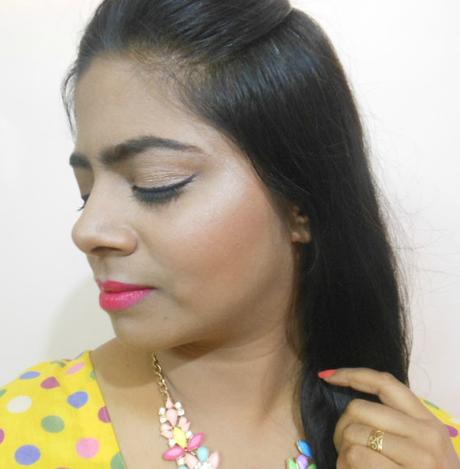 L'Oreal Paris Cannes 2015 : Marvellous Matte Look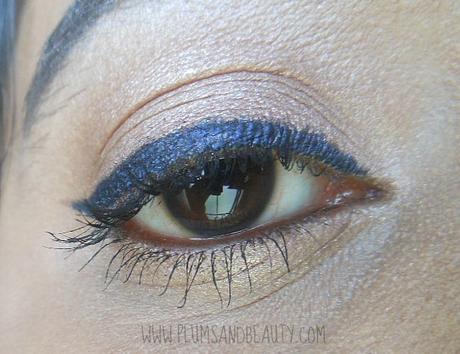 L'Oreal Paris Cannes 2015 : Marvellous Matte Look