Hey y'all
I am back with yet another product review and this time it from L'oreal. Its from  their Hip collection, and its pretty old and permanent collection from L'oreal, I dont know hwy this line was and is not yet launched in India. This line has some amazing products from their eye pencils to eyeshadows to gel eyeliners and of-course much more.
I have one more set of this eyeshadow duo in cheeky that I am reviewing today . I have already reviewed that one 
http://www.glammegal.com/2013/07/loreal-hip-eyeshadow-duo-in-cheeky.html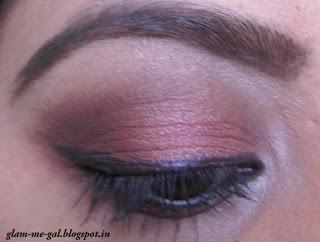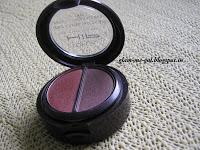 The one I am reviewing today is a matte finish eyeshadow duo in DASHING.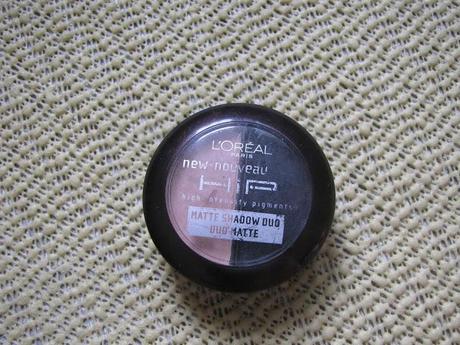 L'OREAL HIP DUO IN DASHING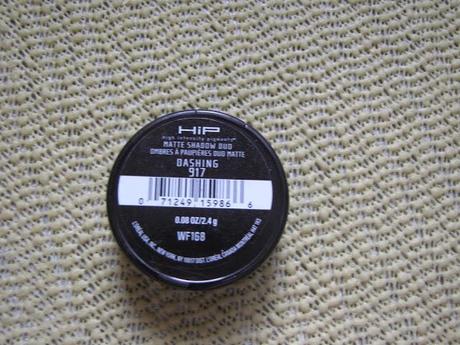 L'OREAL HIP DUO IN DASHING 
 This eyeshadow Duo is 
priced 
at $8.49.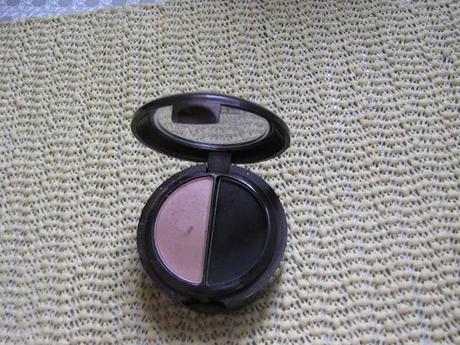 L'OREAL HIP DUO IN DASHING 
The
packaging
is interesting, even though its a small duo they have managed to put an applicator in another section beneath the eyeshadow, although the applicator is standard nothing great but comes in handy during traveling.The DASHING duo has both matte
textured
eye-shadows one color is a light powder pink color and the other is a medium black. The texture is pretty smooth on both the eyeshadows, silky to touch, but the
pigmentation
on the lighter shade is just beyond
pathetic.
I was beyond disappointed when despite vigorously rubbing the eyeshadow on the brush, finger there was negligible color payoff.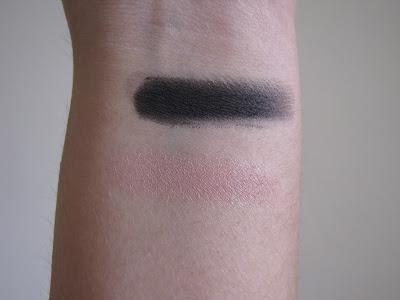 L'OREAL HIP DUO IN DASHING SWATCH
Thankfully, the second shade did not disappoint. Its a medium black eye-shadow, the color is very pigmented and also buildable to intensify.Here are two looks I did using this eye shadow duo.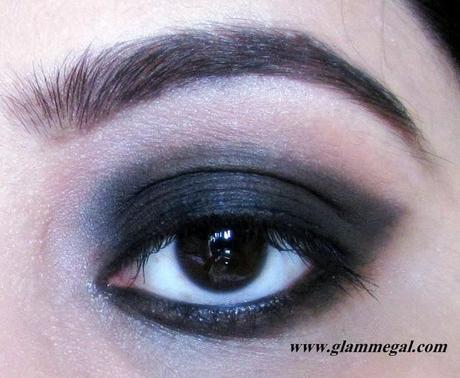 L'OREAL HIP DUO IN DASHING EOTD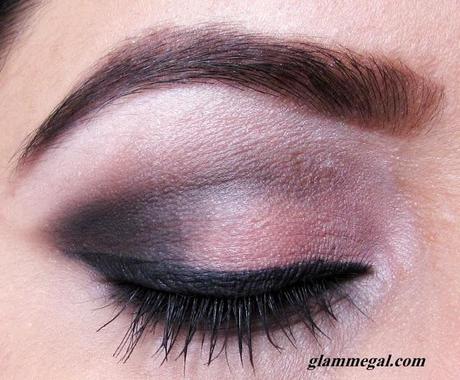 L'OREAL HIP DUO IN DASHING EOTD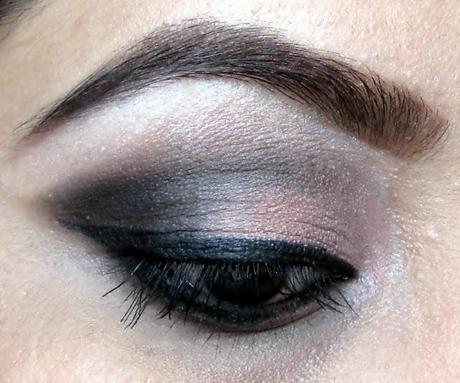 L'OREAL HIP DUO IN DASHING EOTD

L'OREAL HIP DUO IN DASHING EOTD
I know its looking funny, but I just wanted to show the two looks I created using this eyeshadow duo.My final thoughts on the product are its better to skip this particular duo, there are many better ones from this range that are much more pigmented. The black one sure is pigmented but not worth spending that much for one eyeshadow, there are much better finishes and color combination available from this rang itself. So skip this one. This is a regret buy but I still use it, its not a total waste.So that is it for this review and EOTD. Hope you all liked it.
UNTIL NEXT TIME...