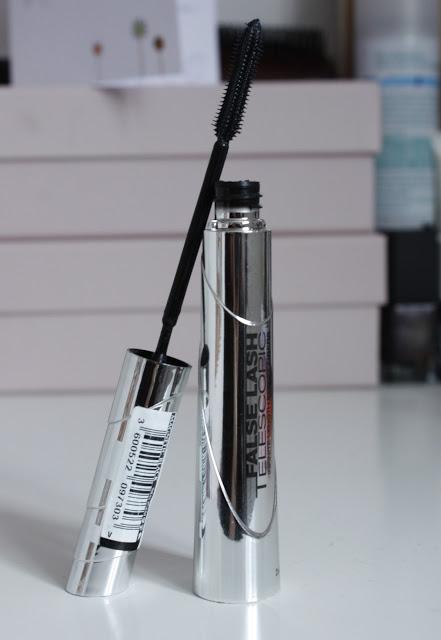 RRP - £10.99 - boots*
I have many mascara's in my make up box, however only a few are any good, so when I was gifted this one, I was really excited to try it out. It is False Lash Telescopic mascara, in Magnetic Black by L'Oreal, it is also available in waterproof black and 'hypnotic brown'.First of all I love the look of the mascara, the container is a sleek silver with black writing. The first thing I noticed when I opened it up, was how flexible and soft the wand was, I am a lover of flexible wand's/brushes as it just feel nicer to apply. The brush is thin and quite square, which make it seem easy to apply to the base of the lashes, as well as this the bristles are evenly spaced apart. This helps when applying the mascara, as it helps to make the lashes not clump together. - which is one of the worst things to happen when applying mascara!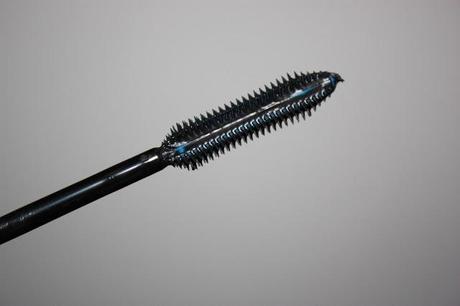 I really liked using this mascara, it really is great at coverage over the lashes, from root to tip, without clumping or overloading the lashes. It seems to be able to reach a lot of lashes as well, creating a nice fan shape. However I would recommend using a lash curler first as it didn't curl my lashes very well, making them quite straight in these images.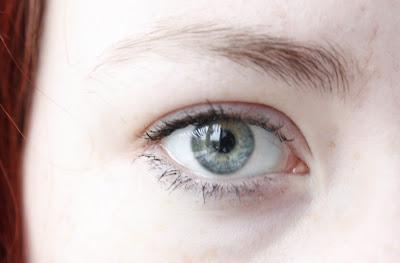 The view from underneath, it has reached all the way to the base of my eyelashes very easily with no discomfort from a hard inflexible brush, instead a nicely sweeping mascara, that is soft on your eyes (I have sensitive eyes and skin).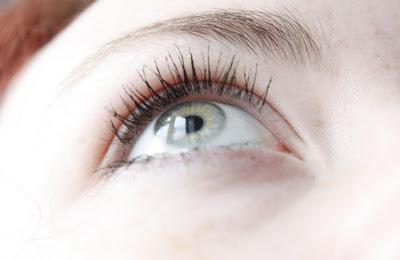 I would recommend and buy this mascara as a cheaper alternative to Lancôme - Hypnotic, as it is similar at half the price (£10.99 in Boots). Has anyone else used this mascara or any others that are a nice alternative to the really expensive mascara's? 
x