hi everyone,
Today im going to show you some new colours by L'Oreal paris. I got sent 4 neon pop(*) colours from their neon collection.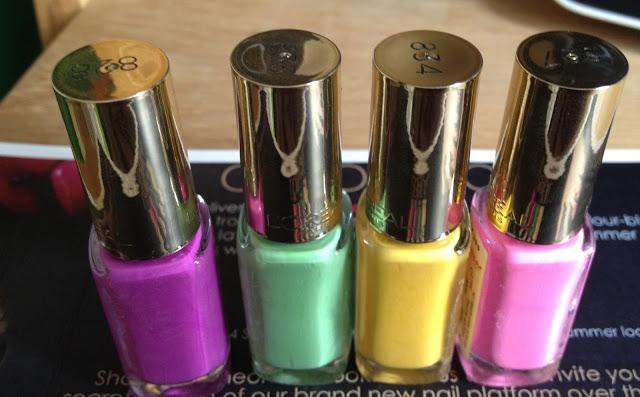 This summer its all about neon colours, especially yellow. So L'Oreal are right on the money. "

Summer 2013 is all about NEON. Fusing Tropicana brights and an arty color block palette, the L'Oreal Paris NEON POP! Collection offers chic neon colours with juicy cocktail hues. Go NEON POP! On both fingertips and toes alike

"


There are 8 colours altogether in this collection, the one's im review are, acid watermelon 827, flashing lilac 828, wasabi hint 833 and banana pop 834.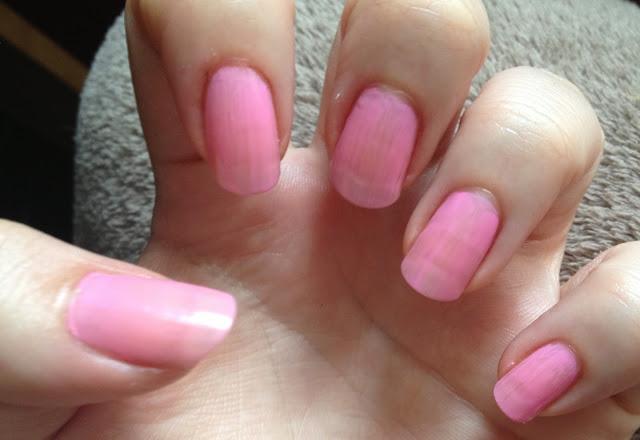 (one coat)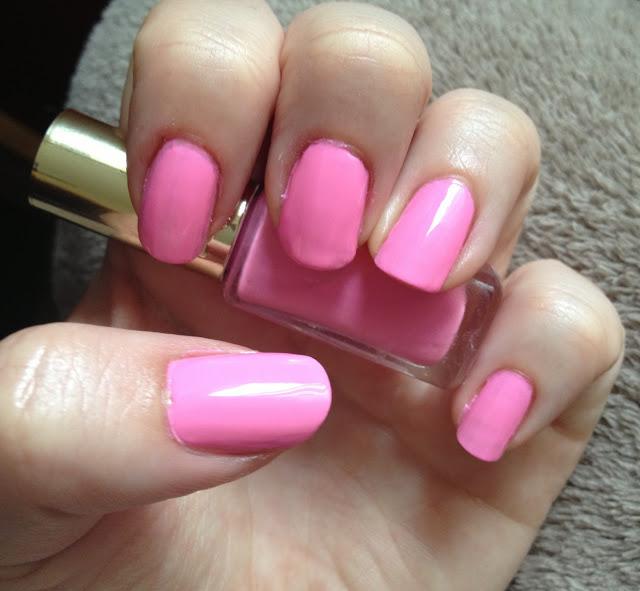 (2 coats)

so the acid watermelon(*) 827 is a lovely baby pink shade, but very neon, when you put the first coat on it doesn't look that interesting, it looks abit washed out, and you wonder how it is going to get bright, but when you put the second coat on it really is amazing, it's such a barbie colour, with a beautiful shine to it. It looks exactly the same as it does in the bottle aswell. Which is always a plus for me. All the nail polishes dry really quickly and looks true to their bottle.
big thumbs up!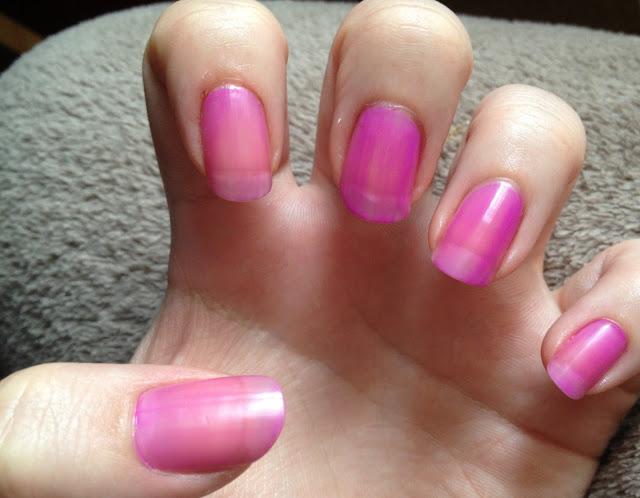 (1 coat)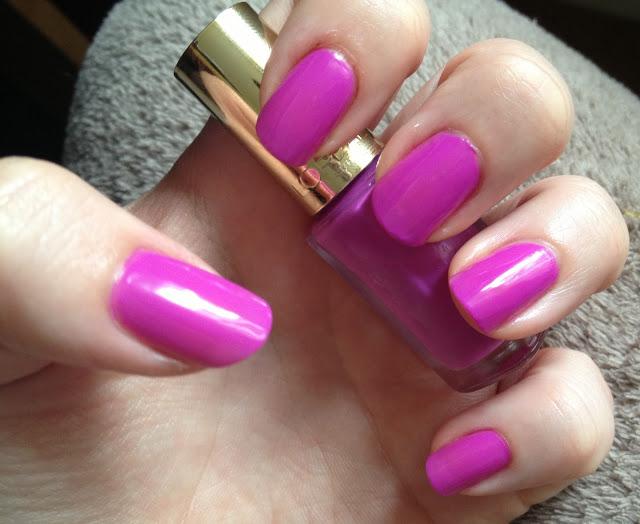 (3 coats)

the flashing lilac(*) 828 is very similar, as in when you out the first coat on it looks washed out, it even turns slightly matte, which i thought was weird, but let it dry and put the second color on and its has that beautiful shine again. You do need to put about 3 coats with this to get the desired effect, but it is a beautiful purple that has a really deep color and almost a blue running through it.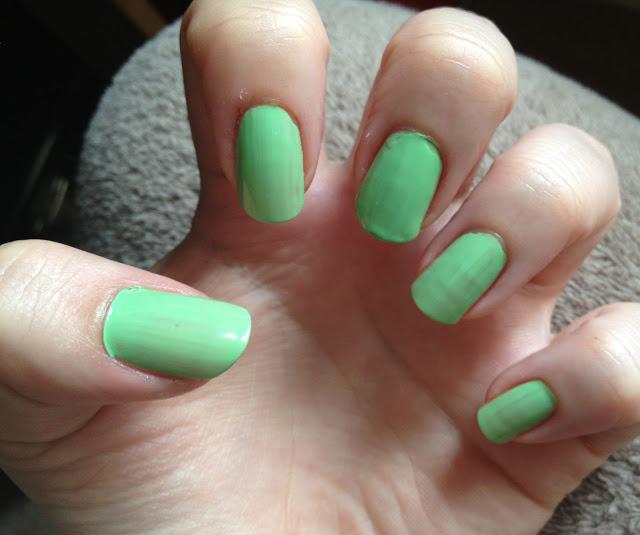 (1 coat)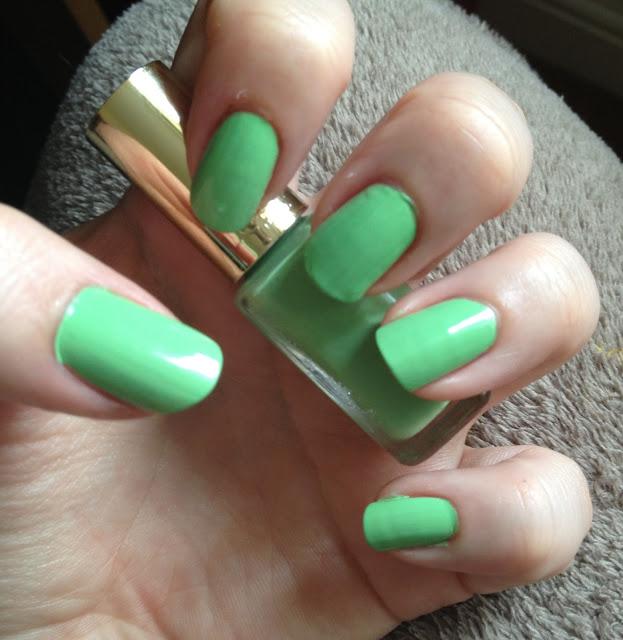 (3 coats)

the wasabi hint(*) 833 has to be my favorite, it is a beautiful green, almost like a pea green. Again it takes about 3 coats, because it leaves a few streak marks but the color on the first coat is amazing, you could just leave it at the first coat if you're ok with the streaks.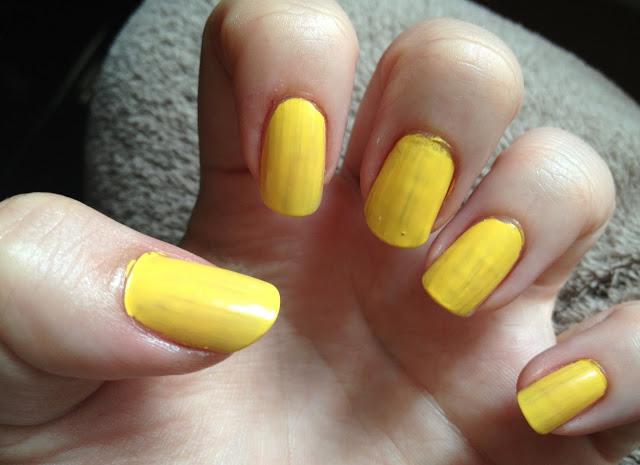 (1 coat)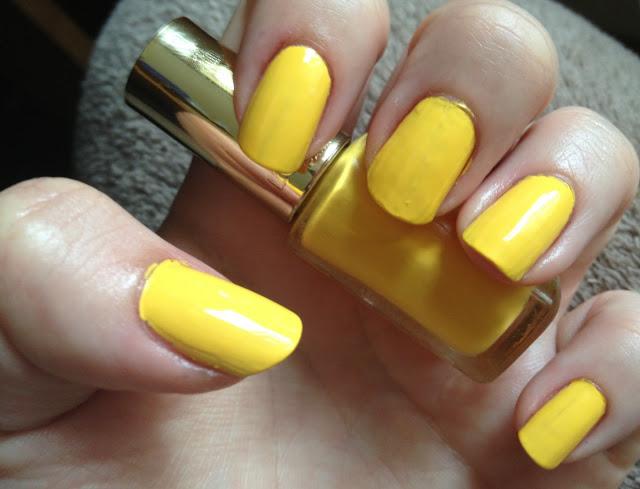 (2 coats)

last is the banana pop(*) 834 which is this season go to polish, ive never really liked yellow polish, so i don't really know why this is the trend for summer, but oh well. This polish would be my go to yellow, it has that amazing shine, and it is perfect in just one coat. Dries quickly and hasn't chipped yet (4 days and going strong). everybody has commented on how lovely the yellow looks.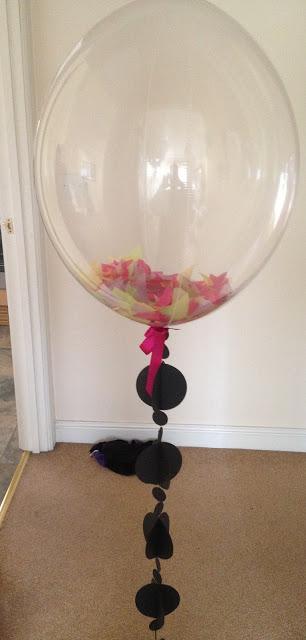 And i also got sent this beautiful balloon by Bubblegum Balloons. It was a great surprise, as i opened the box because it just floated out. It has loads of confetti in and the confetti is the same color as the nail varnish, so i love it! This is their website if you would like a little noisy bubblegum balloons.co.uk
have you tried any neon colours yet? what do you think of this yellow trend?
xxxx