Hi all!
Today I am going to review the L'occitane Verbena shower cream. I received this in my September 2012 Vellvette box and I just finished it up.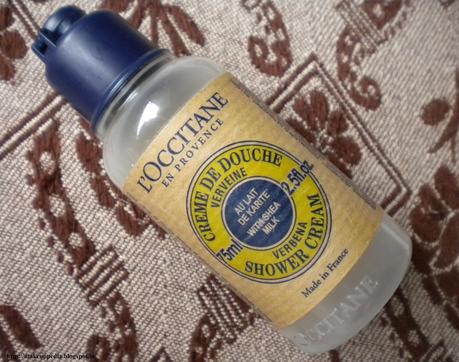 What L'occitane says: Foam

i

ng cleans

i

ng lot

i

on sl

i

ps on l

i

ke s

i

lk, doubl

i

ng as a shampoo. Creamy texture and detergent-free

for

mula, w

i

th h

i

gh percentage of 5% of nour

i

sh

i

ng Shea Butter, natural coconut foam

i

ng base and soy prote

i

ns, leave sk

i

n soft and supple, and ha

i

r w

i

th h

i

gh sh

i

ne.

I

n a squeeze bottle perfect

for

shower and travel.The description says that it can be doubled up as a shampoo, though i had no idea i could do this. I used it up as a body wash.
 My experience: The quantity of this sample bottle was 75 ml and it had last for a month. As far as the quantity is concerned, I am very happy. 75 ml is good enough to test the product for a good 30 days and decide whether one likes it or not. The bottle is travel friendly and has a small flip open cap, which allows one to control the amount of product coming out. In fact I love the packaging so much that I am going to reuse it, especially while traveling.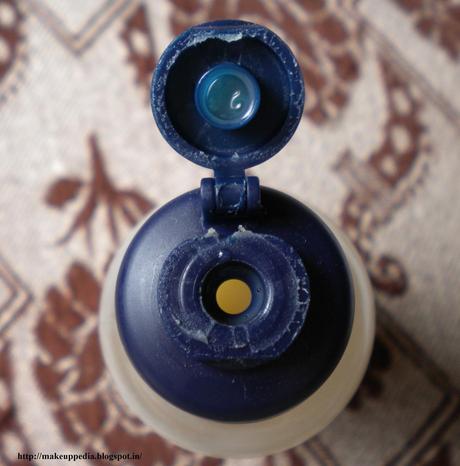 The shower cream is a cream colored thick liquid and it has a fresh citrusy smell. I love the mild pleasant smell which wakes my senses in the shower every morning. It lathers well and I could feel that it was doing a good job of cleaning my skin without stripping the skin's moisture.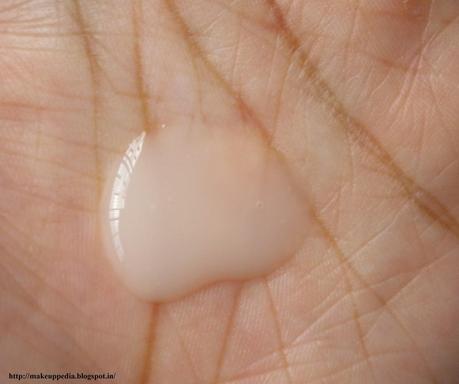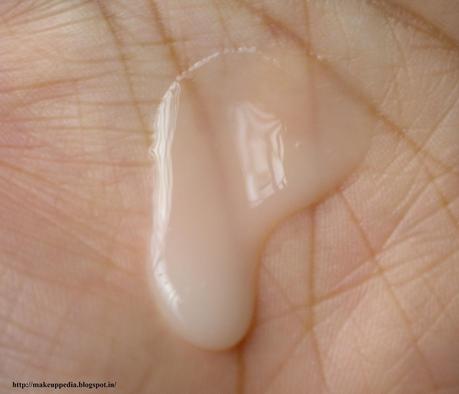 Though I did feel he need of a moisturizer after shower, I did not experience any dryness immediately after shower (unlike some shower gels, when I would be able to flake my skin away with my nails). It does feel a little slippery while rinsing, but nothing irritating or uncomfortable.   
Ingredients: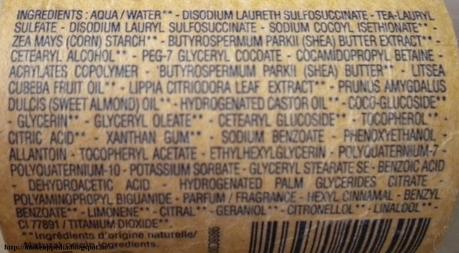 Price: Rs.395 for 75ml.

The good:1. Travel friendly bottle.2. Flip open cap for controlled usage of the shower cream.3. Mild citrusy smell.4. Does not strip the skin's moisture.5. Slightly moisturizes my skin after shower, allows me to skip moisturizer for an hour after shower after which I do need to follow up with a moisturizer. 
The not so good:1.  The price! I would never purchase a 75 ml shower cream for Rs.400.2.  Availability is a problem.   3.  It is not completely natural! It does have some chemicals.
      Final word: It is a nice shower cream, but i will not repurchase it because, for such a steep price, it neither eliminates the requirement of a moisturizer nor is it totally organic. I rate this 3/5.      It is worth a try but not worth repurchasing!
   Have a nice day!