Hi guys!
Valentine's Day is coming up soon so I thought I'd cook up some Valentine's Day inspired designs. I LOVE this look.... ;) 
I started off with a base of Nasty Nails One Night Stand. When it was dry I stamped over each nail using Mundo De Unas Light Pink and Bundle Monster plate BM-711. Then I used my Clear Jelly Stamper and stamped the letters over each nail using Born Pretty Store Black and Bundle Monster plate BM-426. I sealed everything in with some Seche Vite to finish it off!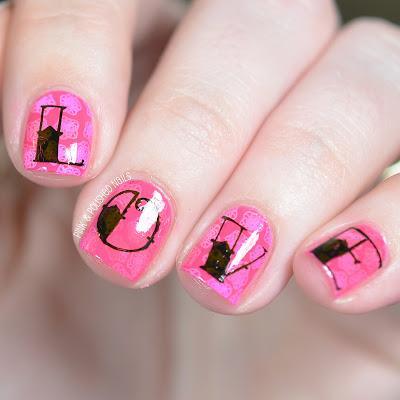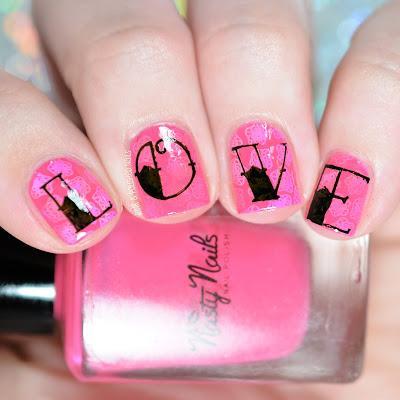 I am so happy with the way these came out! The Clear Jelly Stamper has really revolutionized how we stamp, it has made placing specific designs, like the LOVE letters, SO much easier! I can't wait to create more!
What do you think about this look for Valentine's Day? Would you rock it?
Thanks loves!