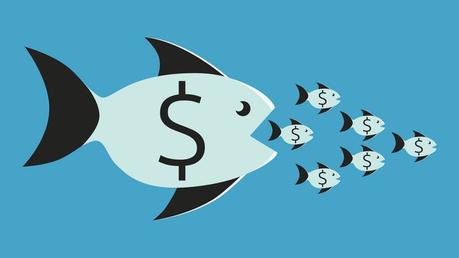 If you like Primal Kitchen's avocado oil mayo, you should know that there will soon be a new boss in the kitchen.
Food behemoth Kraft Heinz - famous for classic brands like Kraft Mac and Cheese, Heinz Ketchup, Grey Poupon and Jell-O - has agreed to purchase the Primal Kitchen line of primal and paleo-friendly products for $200 million.
Food Dive:
Kraft Heinz buys paleo brand Primal Kitchen for $200M
What does this mean if you are a loyal customer? Probably not much. The conventional consumer products companies remain relevant and grow by acquiring emerging brands with loyal followings. These are often "better for you" brands that have gained traction among customers demanding healthier products with clean ingredients. Food Dive contributor Jessi Devenyns writes:
Acquiring this paleo condiment and snack line is Kraft Heinz's newest step into the better-for-you space, as it works to keep pace with other big companies. Other consumer packaged goods companies have seen success by adding products to their portfolios that have the health halo that customers are demanding. In the last year, PepsiCo bought Health Warrior for an undisclosed amount, Keurig Dr Pepper purchased Core for $525 million and Coca-Cola acquired Topo Chico for $220 million.

Kraft Heinz is continuing to struggle to bring in revenue. The company's shares are down 34% since January. This $200 million expense could be a Hail Mary toss in an effort to turn around fortunes - much like Kellogg, which bought clean-label RXBAR for $600 million last year.
Given Kraft Heinz's scale and power in the grocery segment, you may see broader distribution and slightly lower prices as Primal Kitchen is folded into the efficient manufacturing and distribution processes of the larger packaged goods company. Since Kraft-Heinz is, in part, buying Primal Kitchen's health halo, it is unlikely to meaningfully diminish the quality of the product.
Regardless of who owns the recipe, Primal Kitchen's mayo is a great way to avoid the ultra processed oils in most conventional mayonnaise brands. But there is an even better-tasting way: homemade mayonnaise! Or chipotle mayo! It's a similar story for Primal Kitchen's unsweetened ketchup - it has less than half the carbs of Heinz's flagship brand. Convenient, but our homemade low-carb ketchup wins on taste!
CNBC: Kraft Heinz agrees to buy paleo mayo and dressing company Primal Kitchen
Earlier
Big Food's hold over nutrition research Eat pasta, lose weight, say Barilla-funded scientists (again)