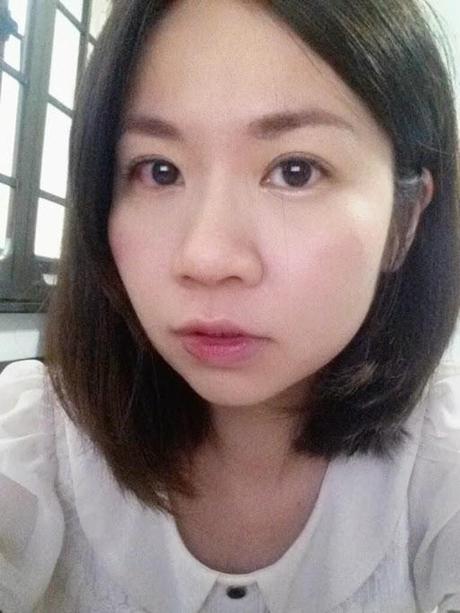 Kamsahamida~~! As a great fan of natural look, I'm naturally attracted to the ulzzang makeup.
Korean everyday makeup is well-known for looking natural without too heavy makeup. There's a slight difference between this look and the Korean K pop look (which I love for special occasions).  Above is an attempt and I got it captured in Instagram!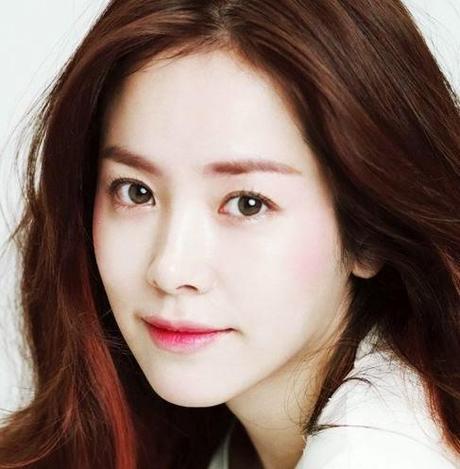 My inspiration comes from all the other beauty bloggers who have tried the look and also from this picture above!
Point of makeup: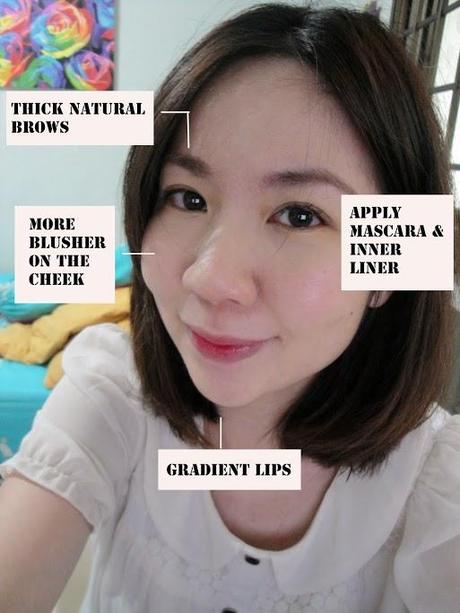 1. Thick natural brows – Koreans are known for having straight thick brows. I don't really care about the straightness as I think my brows shape frames my face nicely. What I do is to make sure they are well-groom, drawn thick and have less of an angled arch.
Products used: K Palette two-way brow liner, Dolly wink eyebrow mascara
2. Apply mascara and inner liner – You don't wanna look like you have eye makeup on. But a pair of slightly long and fluttering lashes are going to open up your peppers. Make sure there's no clump too! (PS: I didn't apply any eye makeup here as I just had super natural eyelash extension done!)
3. More blush – because the whole look is kept simple, you need some color on the cheek to avoid looking too pale and tired.
Product used: Za blusher in Strawberry Pink
4. Gradient Lips – This is a new trend where you look like you have bitten lips! I am no fan of pale lipsticks but red color just seem too much when applied to the whole lips. Apply it in the center and it looks good!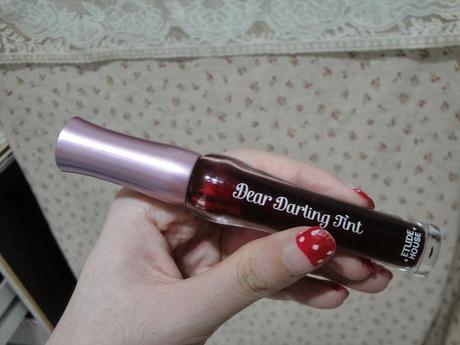 Product used: Etude House Dear Darling Tint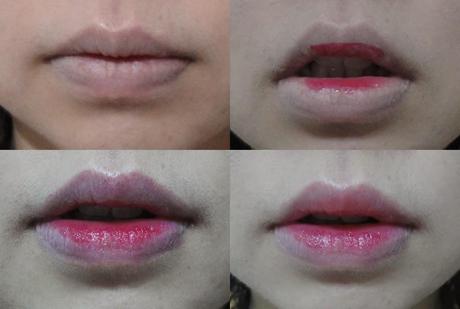 How I do the gradient lips:
1. Apply concealer/foundation all over the lips.
2. Apply the lip tint on the center of the lips
3. Spread it with your fingers
4. Apply more if needed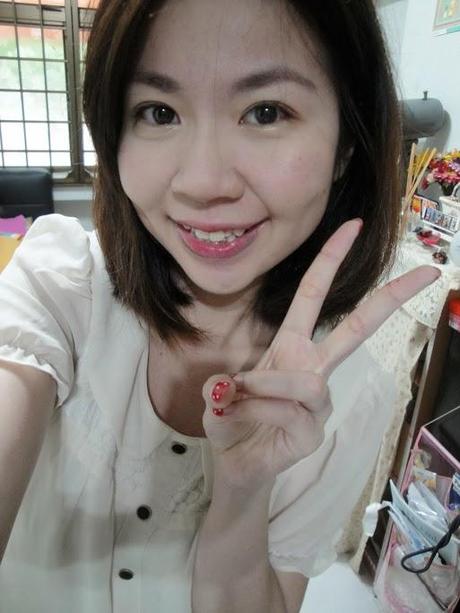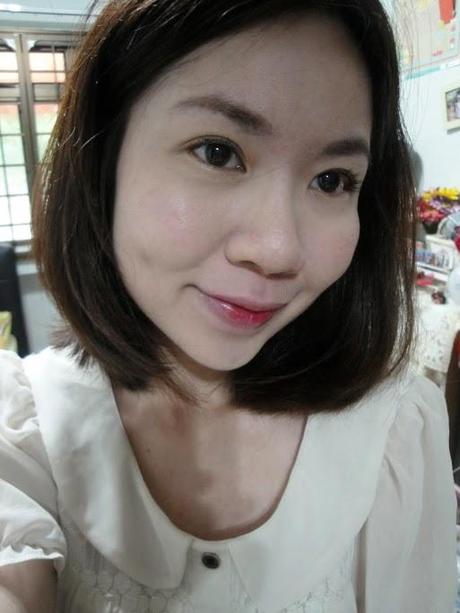 And we are done!!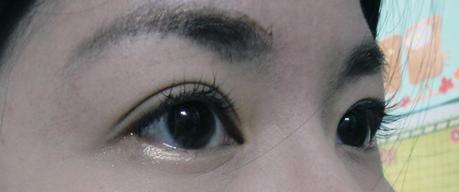 The eyelash extension that I did saved me lots of time in doing makeup.
I don't even have to apply anything and I look good enough to head out. More on this next time!
Disclaimer: All products featured are self-purchased.