Fancy nail art design? No problem!
First introduced in 2002, Konad introduced a brilliant nail art system that has revolutionized the art of, well, nail art. Instead of drawing an intricate design for each nail, Konad, ingeniously came up with the idea of "stamping" designs onto nails using design templates, nail polish and stamping tool.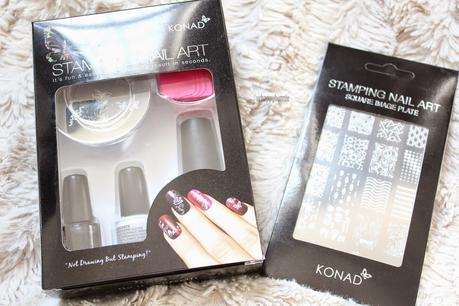 The kit that I received is one of the few different versions that the company sells and distributes worldwide. The Stamping Nail Art Set comes with two mini special polishes, a white and onyx shade. It also comes with a full size top coat, a scraper, a stamper and an m36 plate. Konad and bntNews also kindly sent and extra plate which is The Konad Square Image Plate 01.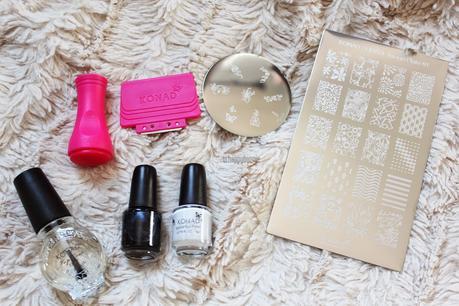 The stamping set is pretty easy to use that even a newbie can easily follow. Using a design template, apply polish on the design you will use, scrape the excess polish quickly with a scraper, press the stamper onto the plate to pick up the design, stamp the design onto your nail in a rolling motion and apply a top coat.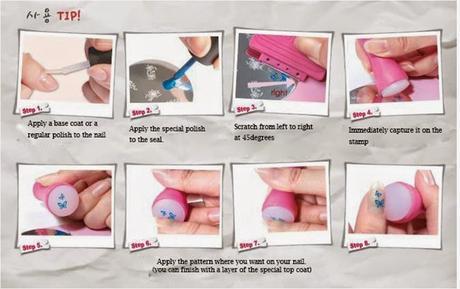 A few years back, when I first started beauty blogging, I did a couple of nail art and it was when I first encountered Konad and their stamping tool. It was really cool to see how easy it was to have a nail art design on your nails in a shorter amount of time than doing each design individually. I purchased for myself a set of the round plates and the stamping tool and scraper. Alas, after a couple of tries, I only managed to successfully do a couple of designs from a wide array of designs from the plates I bought. I stored the Konad kit and plates in my manicure box and totally forgot about them until bntNews International told me that one of the items for this month's bnt Beauty Box is a Konad Stamping Set.
Not one to back off from a challenge, I excitedly tried doing my nails using the whole kit - polish, scraper, stamper and the m36 round plate. Fail. I applied the polish on the design, scraped off excess polish and tried to pick up the design with the stamper. Alas, no design was picked up. I tried several times with other designs on the same round plate but still no luck.
I was about to give up and call the entire thing a dud, but luckily I asked my fellow bntGirls what they think about the product and their advice on how to use it. Doris mentioned that I had to do it really quickly since the special polish dries really fast and to try using the square templates. She said it was easier to pick up the design using the square plates since it's bigger.
Determined, I tried the whole thing again, and finally, it worked! So my final result wasn't as great as what's advertised but it was a good attempt.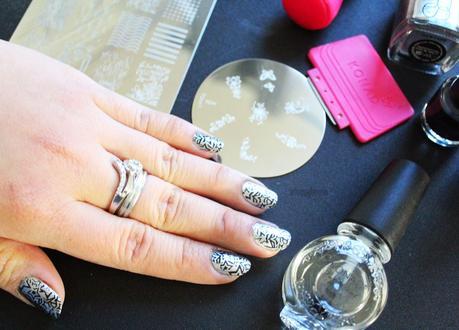 Result and Final Thoughts: As you can see on the photos of my nails, there were parts where the design didn't completely transfer on the nail. I don't know where to attribute that fault. It might be that the nail polish on the stamper dried too quickly before I could transfer it on the nail or it might be because I "stamped" it wrong. Out of all the nails, I think the pinky finger came out the best. 
Since I was using the square template, the stamper picked up the whole square design and it was indeed easier to apply on the nails, however, keep in mind that the excess design will also adhere to your skin so you would still have to clean up the edges. 
Although I encountered much difficulty at the beginning stages, it was quite easy once I got the hang of it. After getting good results, I'm thinking of taking my old plates out and give them another chance. It also took me quite awhile to get decent design results so I had to do my nails over and over again which took up a lot of time, but as I said, as I got better at it, the faster and the easier it became.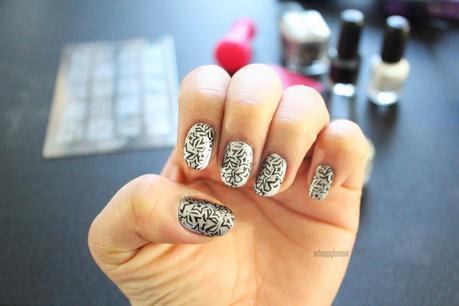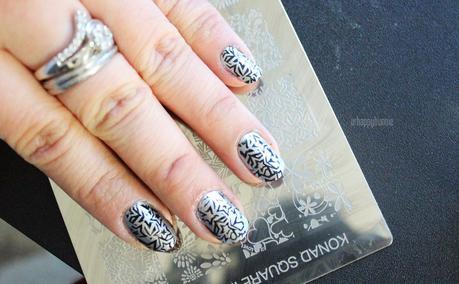 This product is definitely worth the try but I must warn you that it would take you quite a few tries to master this tool. But when you do, it would all be worth it since it does cut down the time to individually design nails. The nail polishes that were included in the set are really of good quality too. The top coat is awesome since it dries quickly and it holds up pretty well. I've been wearing the nail art for 5 days and so far no chipping.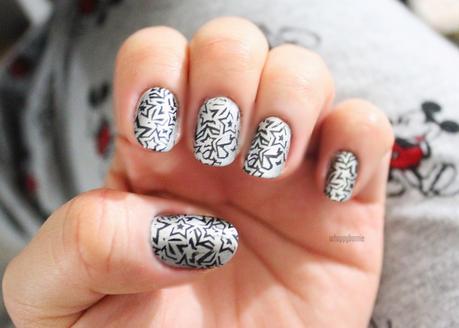 Nails: NARS Nail Polish in Amarapura Konad Special Polish in Onyx/Black Shade Konad Top Coat
*This product was sent to me for review but as always, my reviews are honest and based on my own opinions and experience. Don't forget to visit the other BNTGirls, Doris, Kim, Alene and Bella.
Visit BNTNews for the latest Korean news and trends Official Page Tumblr YouTube Facebook  Twitter: @officialbntnews