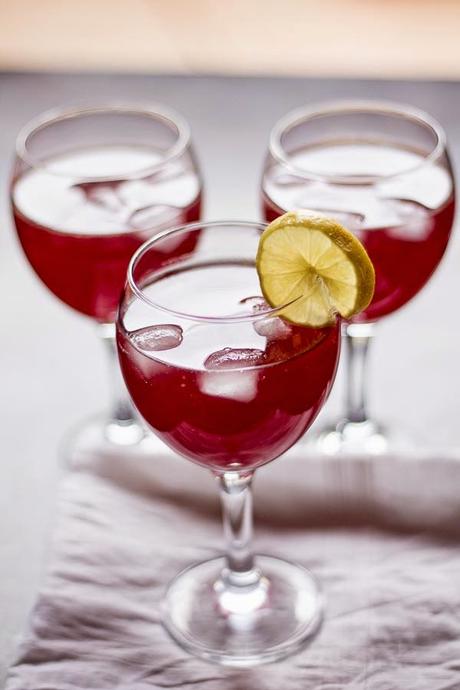 Garcinia Indica or Kokum is widely used in Konkani Cooking, a coastal region in Maharashtra, India. Kokum is fruit is sundried to make purple colored dried Kokum. This has many medicinal properties. The most popular dish prepared with Kokum is Solkadhi.
Thanks to my sister, Sharada for sharing such a nice recipe with me.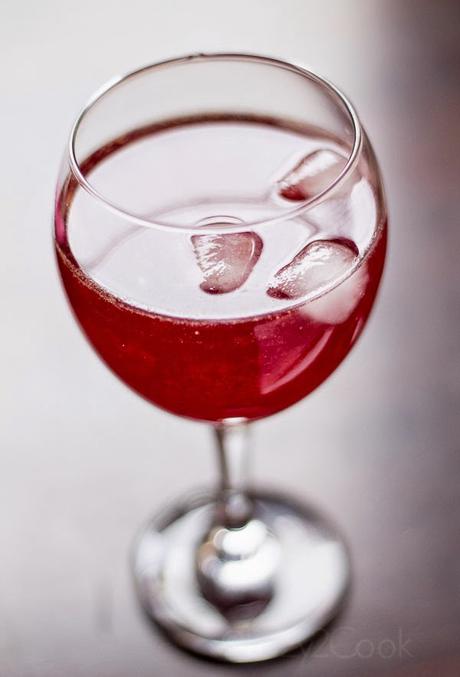 In coastal region, kokum is used in Tadka or tempering to give tangy flavor to many vegetables. The dried kokum is used to sour curries, Dals and veggie dishes in the Maharashtrian, Guajarati, Konkani, Kerala and goan cuisine. I have Kokum Syrup which is concentrate of Kokum and sugar, I mostly use in Summer for making cool drinks. We can get this syrup in local shops in Konkan region or in any Maharashtrian Food Store.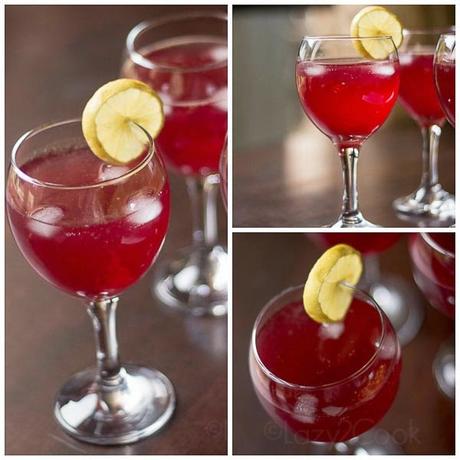 4 tbsp Kokum syrup
1 cup soda
4 tbsp powdered sugar
1 tsp. lemon juice
1 tsp. roasted cumin powder
salt to taste
Few Ice cubes
1.Take a bowl and pour the kokum syrup in it.
2.Add powdered sugar, lemon juice, roasted cumin powder, salt and mix well.
3.Take 3 glasses and put ice cubes in all glasses.
4.Pour the mixture in all glasses equally.
5.Add soda above to the mixture.
Serve chilled Kokum Fizz or Kokum Soda immediately. If needed, can add water.