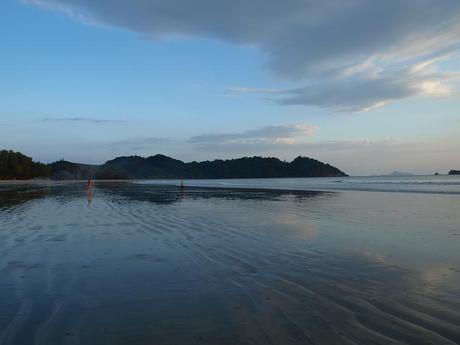 One of the best things about Thailand are its islands and beaches, but it's getting more and more difficult to find ones that are still relatively unspoiled, not overly commercialized and not overpopulated by tourists. I was lucky enough to spend a few amazingly relaxing days in such a place last year. It is called Koh Phayam.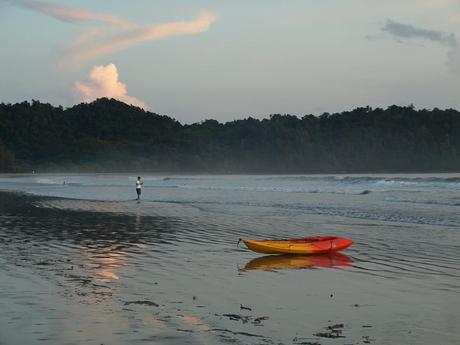 The island is located on the Northern Andaman Coast, roughly a 40-minute speedboat ride from Ranong. Koh Phayam is car free, and the only means of transport to be found on the island are motorbikes. In order to get to the Aow Yai beach I had to rely on a motorbike taxi, with my big backpack being placed in front of the bike and my other bag squeezed between me and the driver. Let's just say that the narrow, bumpy roads that go up and down pretty unexpectedly combined with the speed we were going at (for what must have been around 20 minutes but felt like eternity) gave me a few tiny heart attacks (the kind that happen in your head). I managed not to think about my journey back to the pier due in a few days, but during my stay I resorted to walking only, which considering the distances and the heat might not have been the smartest idea.
The truth is though that I had no huge desire to do much walking anyway, since the place I was staying at was a little hippie paradise. Simple but charming, Koh Phayam's Bamboo Bungalows were my home for the next 5 days, though I did have to upgrade from a very basic bungalow to one with a solid floor after the first night when it became very clear that having huge spaces in the wooden floor while basically sleeping in the woods might be a little too close to nature for my liking. For the remaining nights, not dreading insects crawling on my bed any more, I was only guessing whether the animal making a particular hissing or screeching sound at the time was actually trying to get into the bungalow or was only keeping me company at a distance. Checking that wasn't really an option since the island, powered by solar energy, is almost completely dark by night, and my mobile phone's ability to properly illuminate the room (or light my way back to the bungalow in the evening) was rather limited.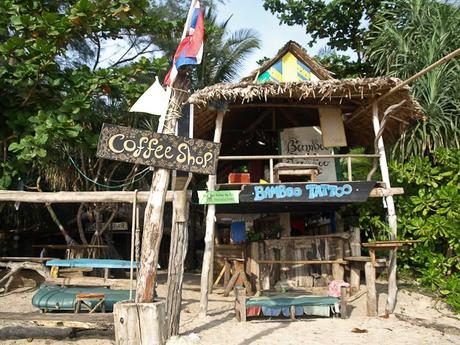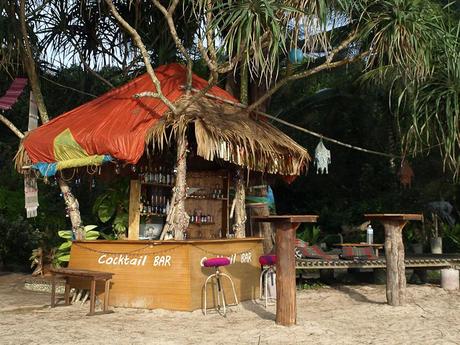 Perhaps not an ideal place for package tourists for the above reasons, the awesome garden restaurant with great food, a quiet beach and a tiny bar (picture lanterns, mellow music and piña coladas at dusk) were brilliant for someone looking for a chill holiday (read: me and a few other relaxed holidaymakers). No screaming kids, no twentysomethings getting smashed… perfection.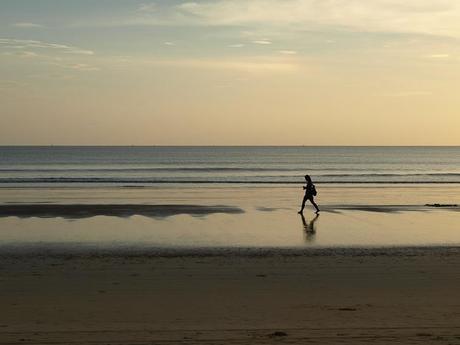 Last but not least, Koh Phayam showed me the most amazing sunsets I've seen in my life so far (heavily documented below), which felt like they were for my eyes only since I didn't have scores of tourists around me, gaping at the view or getting in my shot. Paradise!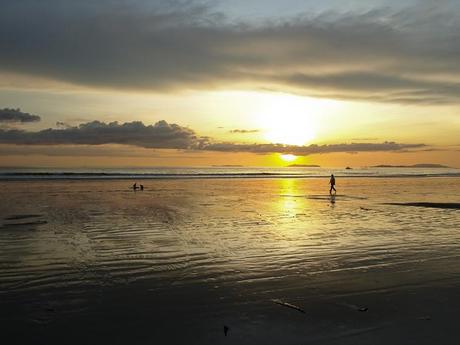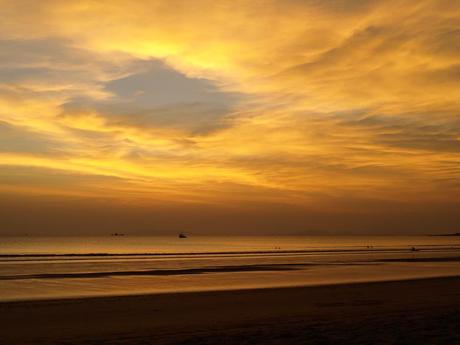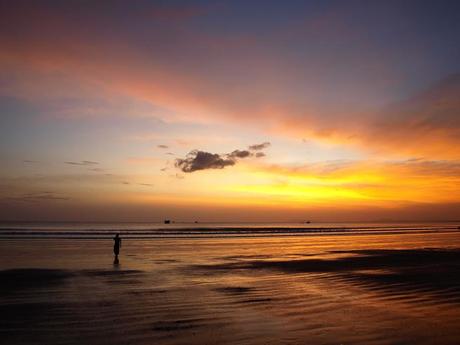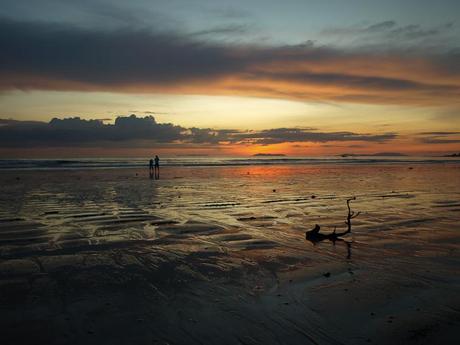 Due to the above I won't even complain that for the whole time I was there the waves were too strong to swim, go kayaking, or even get into the water too far from the shore (body boarding was an option, but I'm too much of a coward). Yet I seemed to have enjoyed my stay so much that I managed to miss my boat on the day of the departure, as a result of my phone's clock going an hour backwards overnight (some sort of untimely daylight savings meant for a different continent, I suppose). Consequently I also missed my flight from Ranong to Bangkok, but luckily I still had enough time to take a bus instead and make it for my flight home without problems.
As for the other beaches on Koh Phayam, Aow Khao-Kwai was much smaller and nothing to write home about to be honest (I saw it at low tide though). I didn't venture another crazy motorbike ride to the third beach, Aow Hin-Khaw, which is supposedly a good kitesurfing spot, but who knows, maybe next time…