Have you heard of 3D graphics and modeling? It is basically a mathematical representation of dimensional objects which is done with the help of specialized software. The resultant product will be a 3D model. It is easy to create them manually or even in an automated way.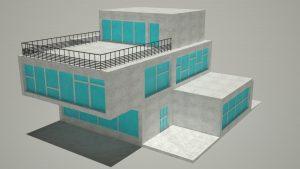 How it came into being?
In today's scenario, 3D modeling is done using separate applications for an industrial and commercial purpose. The main aim is to create the object that has three dimensions. It is comfortable and easy to fetch shape, size, and texture of any of the imaginary or real object by using 3D modeling. In the beginning, this technology takes back to the sixties. During those times, professionals those who worked on different computer engineering as well as automated hardly knows about complicated mathematical models and analyzing data involved in 3D. However, things have changed and there is no need for using tough procedures. Now, different kinds of software and machines are used for making 3D modeling a better experience.
What exactly is the way to create a 3D model?
The first thing you need to start 3D modeling is a 3D modeler. This modeler is a software program. Then you need a 3D scanner and these tools to make 3D modeling easy procedure. You can design, immense of the designs with such tools and they are popular as digital sculpting.
Various applications
The use of 3D modeling variation is in different modes. It includes 3D printing, animations, visualization, as well as game creation. 3D modeling is used in molding and used with printers too. In visualization, 3D modeling will able to create one or more 3D picture of the object according to the dimensions which are keyed in. Designers ensure for working on a variety of aspects of the software application for creating material needed, lighting, and defined textures on various structures. Once the images are created can be edited using Photoshop for correcting the flaws. This helps in making pictures attractive and appealing.
You can also make use of different 3D modeling tools as well as technology to raise your business to the next level of success. If you need any help in this regard then professionals are available for this need. They will help in every possible way.
This entry was posted in Blogging and tagged 3D modeling. Bookmark the permalink.