At Architectural 3D Modeling, we have the necessary skill set to offer the finest in the field of 3D Walkthrough Animation.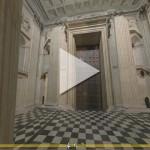 The animations are the two dimensional moving graphic clips while the three dimensional walkthroughs gives you the feeling of being present there at the moment. The techniques of alimentations and walkthroughs are being adopted for advertisement and presentations everywhere. Since they propagate the information in an effective manner, they are being heavily chosen over other traditional methods of advertisement and presentation. 
The use of 3D walkthrough animation is not limited to the domain of advertisements. In the sector of construction and engineering, it is employed to analyze the design and its viability. In the construction industry, this early analysis helps them predict the flaws and rectify them before. The animation of machine and its constituent parts is another major application in the sector of mechanical engineering.
Advantages of 3D walkthrough animation can be listed as:
The animations are fun, interactive and they are known to engage the viewers in better manner
The animations can transfer the required information in a far more efficient fashion
The three dimensional walkthroughs provides a real time experience and hence analysis become much more easier
Similar walkthroughs can be used by real estate agents to attract more buyers and investors in the construction industry
Outsourcing of these service are pretty common these days and hence high quality animations can be obtained at relatively lower prices
The 3D walkthrough animations in the construction industry are used for a diverse range of buildings. Some of them can be listed as:
Company Buildings
Individual Houses
Apartment Complexes
Farm Houses / villas
Development Projects
Offices
Shopping Centers
Institutions-Educational / Governmental / Private
Hospitals / Medical Complexes and Many More
Hence the 3D walkthrough animations are being employed worldwide for better results and to attract more crowds. The results with these services have been promising indeed.