Hello friends! It's been awhile since I last blogged, to be exact it has been almost 2 years since I have touched this food blog. Where have I been? Adulting. A lot has happened these past 2 years from graduating university, travelling, spending time with my love ones to starting my first full time job. To be honest, I lost touch with why I began this food blog in the first place which was to share with everyone my love of food, what does it taste like and my overall experience dining at a restaurant. I became consumed with the Instagram world for awhile and every time I went out to eat I always just wanted that "insta- worthy" shot. I'm not going to lie but I still want to get that "insta-worthy" photo, there's absolutely nothing wrong with that, but I needed to remind myself that it's seriously not all about the looks of a dish because some of the prettiest and photogenic dishes I have eaten have been the worst.  It is sad to see food become less about the taste of the food but rather how aesthetically pleasing it is. I think now it's time to get back in touch with the real stuff which is
does this dish even taste good!?
 It's time to welcome back Take & Eat (I know I definitely missed this space a lot).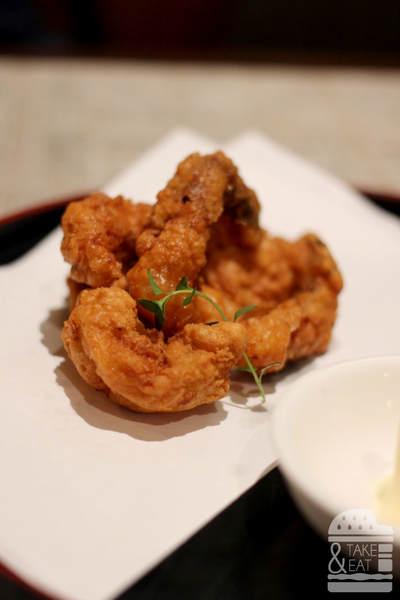 Octopus Karaage | $8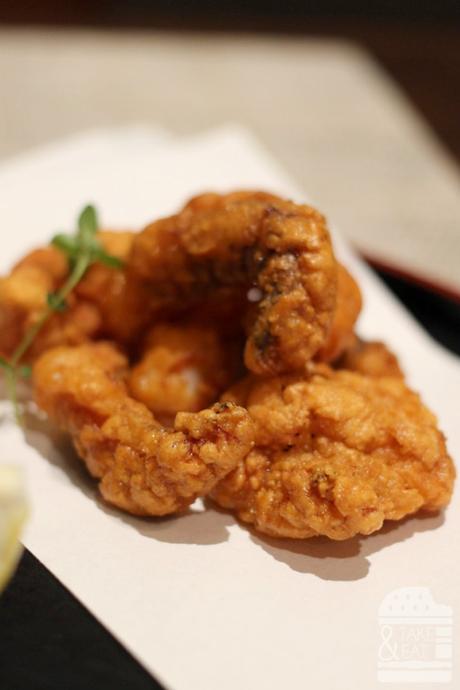 For entree we ordered the octopus karaage, I've only ever had chicken karaage so it was refreshing to see and have a different version for once. The batter coating the octopus was thin, not greasy or floury, there was a nice crunch to each bite too. I think with anything that is fried the batter is what makes it or not. There are only a few pieces for this dish so I would recommend ordering a few plates if you have a bigger group other than that the ocotpus karaage was a satisfying entree to being the meal.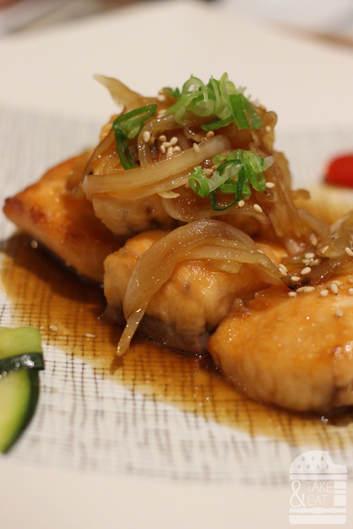 Teriyaki Salmon | $22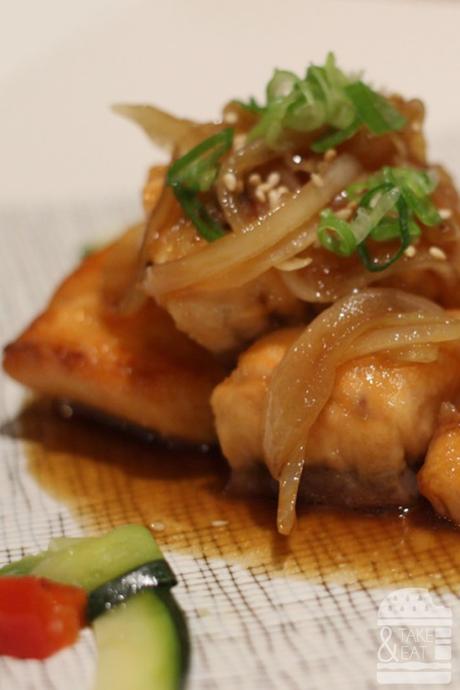 The teriyaki salmon was the dish that my friend was raving on about and was the reason why we decided to dine at Kiyo. I've had my fair share of teriyaki dishes but there was definitely something different about this version. The teriyaki sauce was light and sticky, like honey texture and flavouring. The sauce as not overpowering or pungent like other teriyaki sauces I've previously eaten. The salmon was tender and melted in your mouth instantly. This dish would definitely keep me coming back again.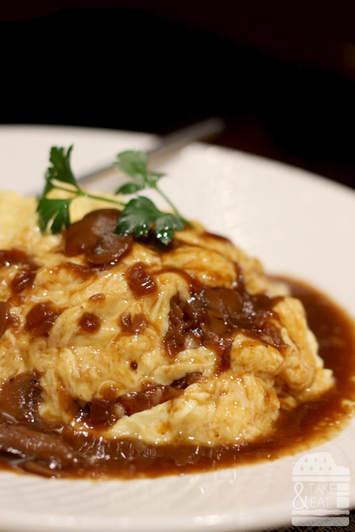 Omurice | $22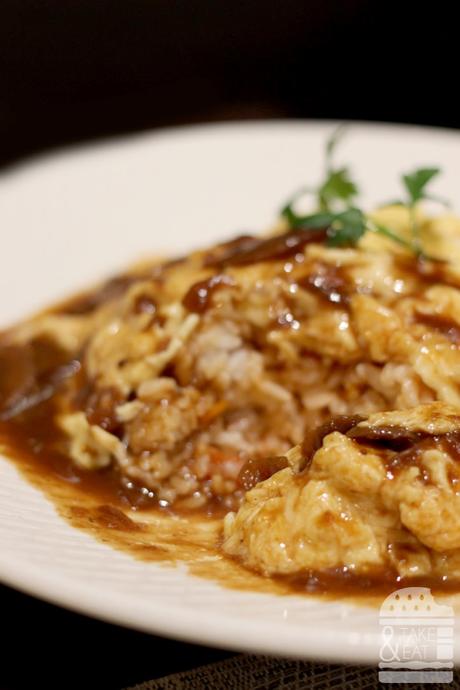 Out of the three savoury dishes we had unfortunately the omurice was my least favorite. The overall dish was very bland and lacked any flavouring. Inside the omurice was a mix of a few veggies and chicken, there was more rice than anything else. However, the egg was extremely silky and fluffy, this was probably the only highlight of the dish.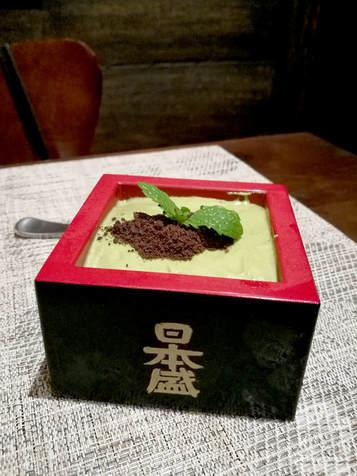 Matcha Tiramisu | $8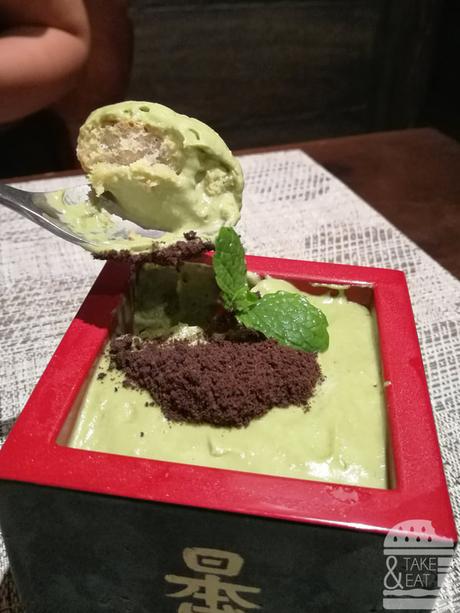 A meal is never complete without dessert! The matcha tiramisu was one of the specials for the week. The last time I had a matcha tiramisu was at Juan in Redfern and that was an extremely memorable and delicious dessert, so I had a high expectation for this version. Obviously, I can't really compare these two because they probably use different ingredients and methods of making this particular dessert but I was quite surprised by Kiyo's matcha tiramisu. There was a clear and strong matcha flavouring and once you dig into the dessert you hit the subtle, yet evident, tiramisu flavouring. There was a clear distinction between each layer of cream and sponge, so they whole dessert didn't feel or taste like a big mush of cream and cake. 
My overall dining experience at Kiyo Japanese Restaurant in Pyrmont was pleasant. The service was extremely good, the staff are very welcoming and attentive. The dishes are on the smaller side but the quality compensates for it. I wouldn't say it is one of the best Japanese restaurants I have been to but I definitely think Kiyo does have a lot to offer and worth the try. 
​Happy eating x
Bookmark us on Zomato
Disclaimer: All reviews on http://take-eat.weebly.com are only my personal opinion and experience of/at the restaurant, these reviews are not intended to damage the reputation of any restaurant.