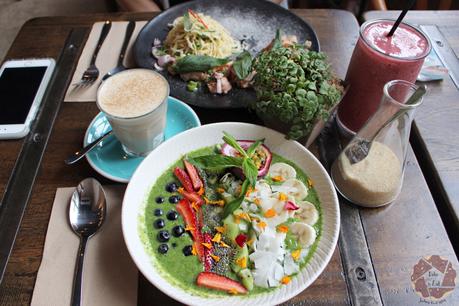 One of the best things to do on a rainy Monday morning is to grab your food buddy, hide underground with a cup of chai latte... and Green Smoothie Bowl.. and Spaghetti Namtok Salmon.. wait what? Well you can do exactly this by making a trip to the new kid on the block- Calabur Cafe and Diner located on Spring St, Bondi Junction.
Calabur Cafe & Diner has only been opened for 2 weeks (opened on the 12 March 2016) but it is already showing up on every Instafoodies Instagram feed. Calabur is hidden under an office building just below the sidewalk of Spring St, it is next to/ below Danny's Cafe. Calabur has very homely and rustic feel to it and has a smart concept to it- Cafe by day with everything a cafe should have from coffee cups hanging from the shelves but at night they flip over the boards/ shelf doors to reveal shelves of bottles of alcohol. At this time, the creative minds behind Calabur are focusing on marketing their cafe concept and slowly they will start growing their bar concept over these few months.
The owner was extremely nice and had a nice chat to my friend and I. He explained to us that this has always been his dream to open a cafe and that business was quite slow at first but thanks to his food blogger friend who helped him with some Instagram advertising/ feature word has spread that this place serves up a new and fresh brunch to the cafe scene (I wish them all the best of luck!)  My friend and I ended up ordering a dish each- I went for the Green Smoothie Bowl and my friend got the Spaghetti Namtok Salmon... Now to the food!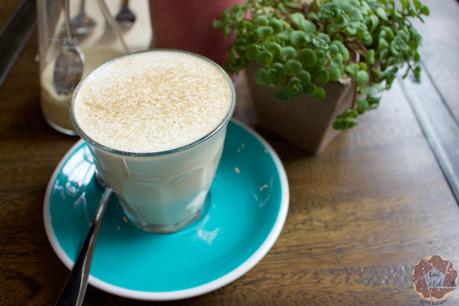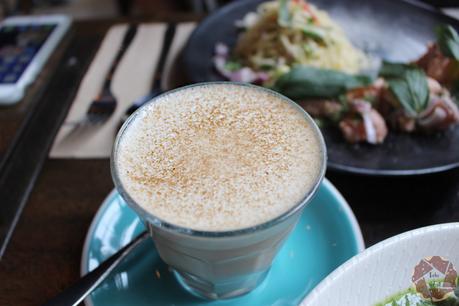 Soy Chai Latte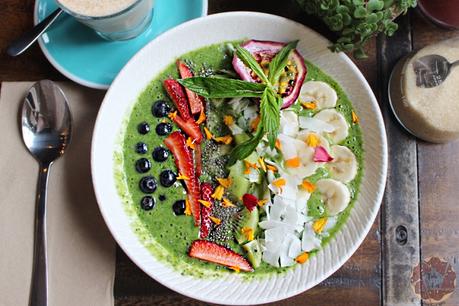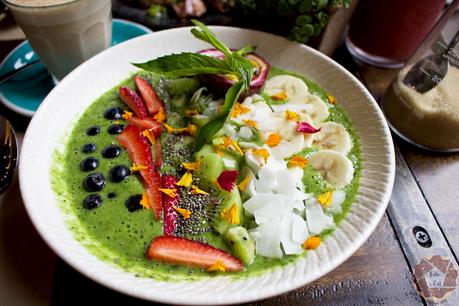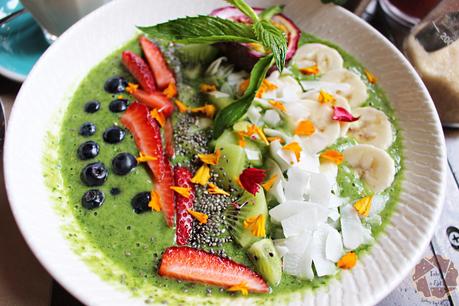 Green Smoothie Bowl | Kale and spinach smoothies bowl topped with fresh strawberries, blueberries, dried coconut, chia seeds, passionfruit, banana and mint | $15

The Green Smoothie Bowl was extremely refreshing and a perfect choice if you want something filling yet light. I'm usually not the biggest fan of Acai or smoothie bowls... maybe it's because I'm not a very healthy person :P I decided to order this dish because from the menu it sounded very unique especially the kale and spinach element, I was curious as how it would all taste. The kale and spinach is subtle and is sweetened by all the fruit in the smoothie bowl. The portion is also very large so it is quite filling.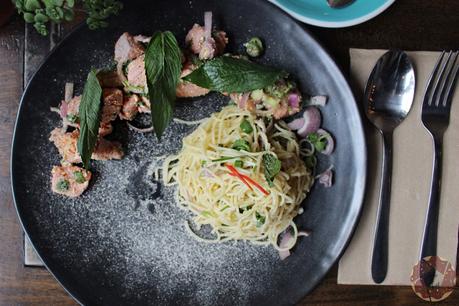 Spaghetti Namtok Salmon | Angel hair spaghetti with fresh Atlantic salmon, shallots and spring onions, tossed in a refreshing Thai style spicy and sour dressing and sprinkled with ground roasted rice | $20

The Spaghetti Namtok Salmon seemed like the must try dish, according to other foodies review, and I don't think my friend was disappointed at all. He said the mix of Asian and Western flavours gave the dish a very complex dimension and was different from any other dish he has had before. The salmon was marinated a refreshing Thai style spicy and sour dressing which gave the dish a unique chilli kick to it. The portion isn't very large, I understand that ingredients are quite expensive but I feel like the price could of been a little bit lower but nonetheless this was a delicious dish.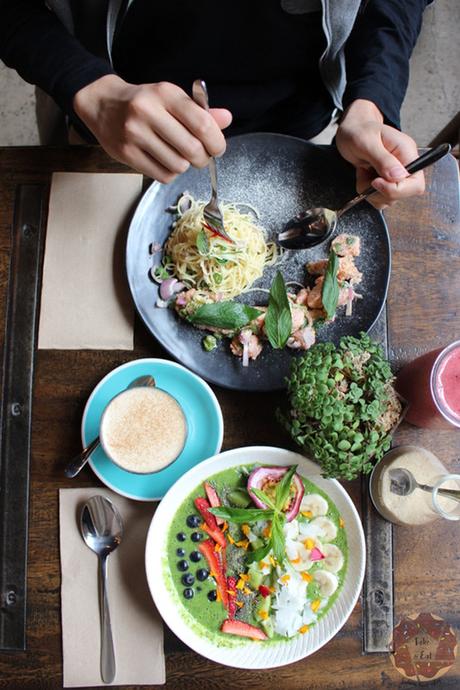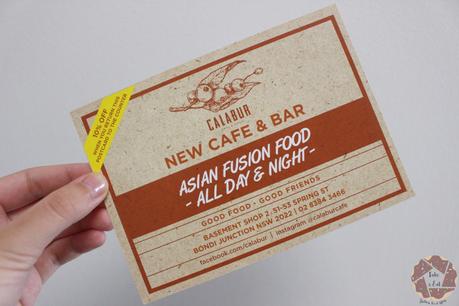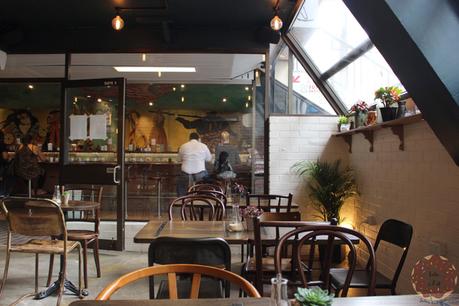 Overall, I think the creative minds behind Calabur Cafe and Diner have done very well for only being open for a few weeks. The dishes are each prepared with thought, care and quality. A big shout out to all the friendly staff who served us today and thank you for sharing your vision and story with us. I will definitely be back to try the dinner menu and experience their bar concept. All the best to the team at Calabur- I know you'll do extremely well especially with the passion you have and the awesome food you serve up!
Happy eating x