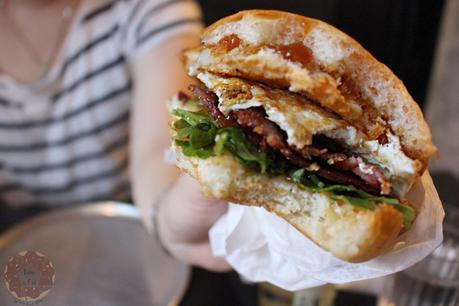 Bacon & Egg Burger | Streaky Bacon, Egg, Hash Brown, Cheese, Baby Rocket & Homemade Aioli | $8

I  had to try out Belfield Burger because 1. It is so so close to home and 2. It has crazy and creative burger combinations like Vegemite mayo, peanut butter patty! When my friend and I were deciding were to eat she mentioned she was craving either fried chicken or burgers. When she mentioned burgers I instantly thought of Belfield Burgers because it is so close to her home. Belfield Burger is located on the busy Botany Road and the growing restaurant and cafe hub in Rosebery.
We arrived there on a Thursday evening, all hungry after a long day of work and what not. Since there was four of us we decided to order nearly every side dish (because we're all foodies :P)- Sweet Potato Fries, Deep Fried Mushrooms (the bees knees- awesomeness!), Crinkle Cut Chips and Tater Tots (Potato Gems). All the sides (besides the chicken wings) are $5 and come in a big bucket. I ended up ordering the Pork Burger ($12) which had a peanut butter pork patty, kimchi, green apple and homemade mayo- I decided to order this because the flavours in this burger just sounded so interesting and surprisingly all the different flavours worked very well together!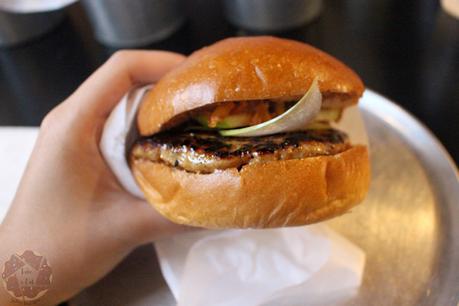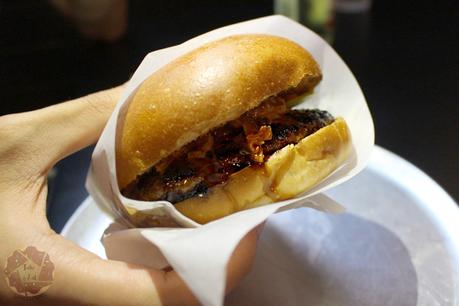 Pork Burger | Peanut Butter Pork Patty, Kimchi, Green Apple & Homemade Mayo | $12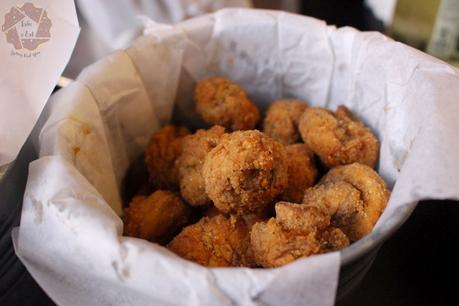 Deep Fried Mushrooms | $5

The deep fried mushrooms was my favorite side of the four we ordered because it was packed full of seasoning and flavouring. The outside had a generous coating that was crispy and once you bite into the center you get an explosion of juiciness from the mushrooms. These deep fried mushrooms were finished in seconds! Obviously, we all know which one was the favorite :P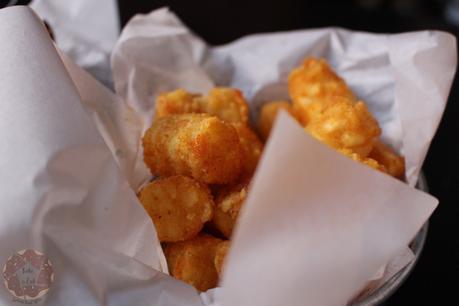 Tater Tots (Gems) | $5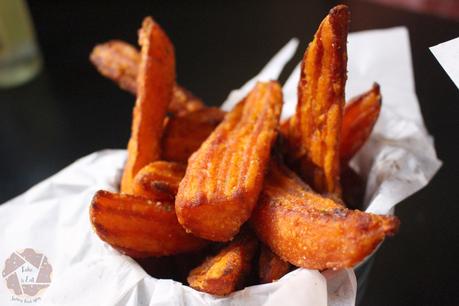 Sweet Potato Wedges | $5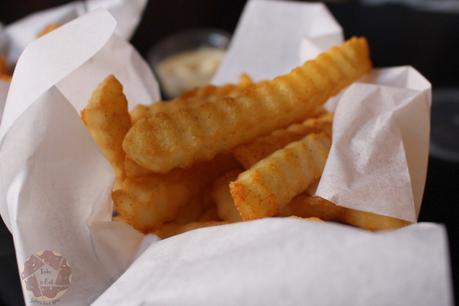 Crinkle Cut Chips | $5

Overall, I really enjoyed the burgers and sides at Belfield on Botany and I totally understand why it has gained so much popularity since opening! I love the unique and bold concepts that each burger has. The price is also very reasonable for the quality that you get in each burger. I will definitely be back to try every other single burger on the menu (challenge accepted!)
Happy eating x