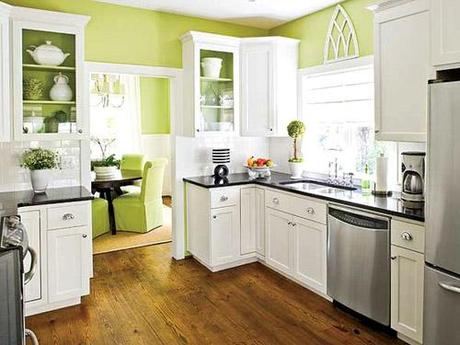 via Pinteres
After so many years, our kitchen will finally have a taste of remodeling. The great thing about it is I got the biggest say about the whole renovation thing. Recently, I started to love food and cooking. With this new passion, I started to dream of designing my own kitchen. Therefore, I persuade my parents to make some renovations to our kitchen. Having to notice my fondness on cooking and my eagerness to change our little dark kitchen, they decided to let me design the kitchen. That's right! I got to be an architect for this project. To start, the picture above will be my kitchen inspiration; green walls, white drawers and black counter tops.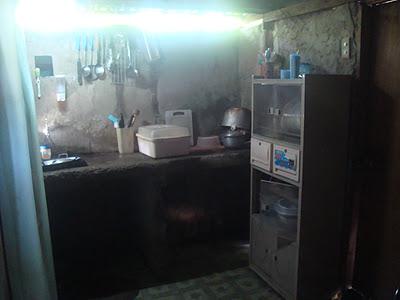 Urgh! This is embarrassing. I hate to post this but I need to. I want you to see what a disaster and UGLY our little kitchen looked like, before the renovation. Originally, our kitchen has no windows. If you go inside our kitchen, you're like entering into a cave.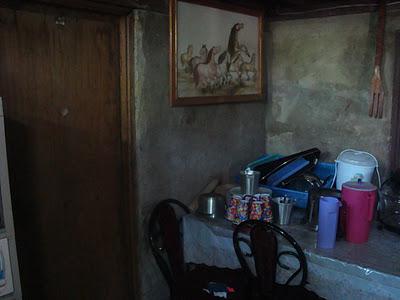 We have dining table, which we never use for almost 5 years, because we all can't fit in it. The space is too small for such a big family like ours (Parents + 5 children). And look at that unpainted walls! It's disgusting isn't it?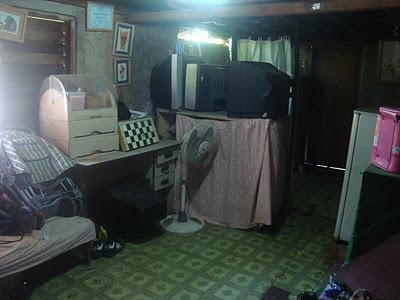 This happens to be our living room, but it seems to be more look like a dumping area. Our little kitchen is at the back of that drawer with a pink curtain. This living room hasn't been put in use for almost 5 years. I'm planning to convert this area into a dining room and place our living room elsewhere.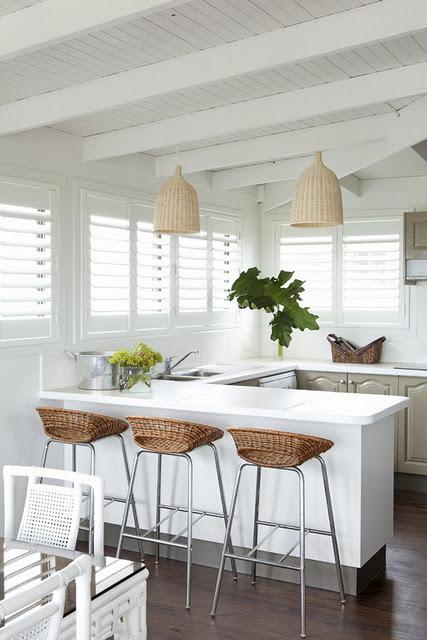 When both my parents decided to start renovating our kitchen, I went to search for some kitchen inspiration. When I saw this picture in Google, I immediately got an idea on what to do with our dark kitchen. I asked the construction worker to put some windows over the sink side.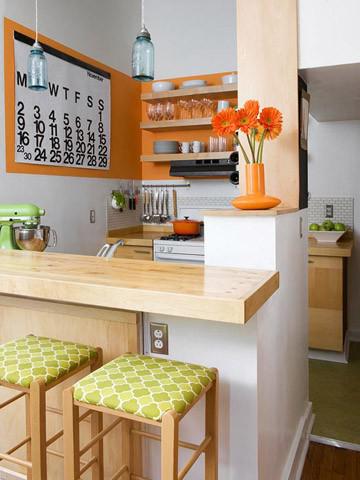 I asked the carpenter if he could make a couple of long chairs like these two in the picture, and he said he can. Wee, all I need to do is buy some cute fabric to put on my chairs.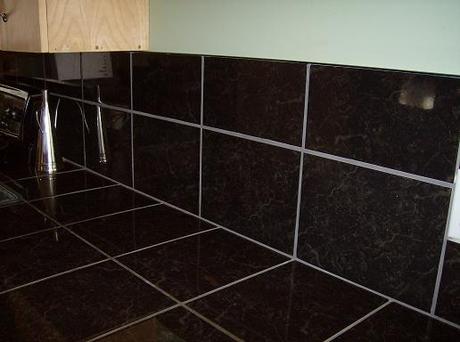 I really wanted the kitchen countertop to be black granite, but unfortunately, we're on a tight budget. We will be using black tiles instead. Basically, it will look like the picture above. I don't know how it will actually look like, but I'm hoping it will look great.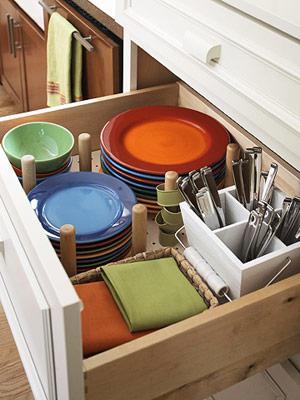 I also would love to have one like this on my drawers. But I don't know, I still have to talk about this with our woodworker.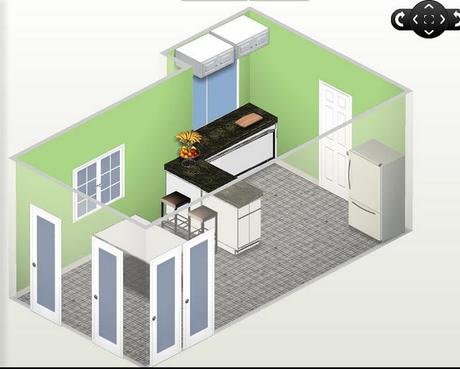 As I was searching for more kitchen inspiration, I came across a site which were designing here own kitchen with a designing software. I got interested and search for sites that offer online kitchen designer software. Then I found
Autodesk Homestyler
, a free online software that can help you create and share home design ideas for your dream kitchen, room addition, or interior design project. In my design, I focus more on our kitchen. So basically, this will be the arrangement of our kitchen, and how (more or less) it will look like. 
Well, that's it for now. Do you think I can pull this off? I hope so. J