This months Kitchen Bites is certainly heavy on the drinkable products, with milkshakes, coconut water, tea and cocktails! Read on to find out more!
First up this month is a new flavoured milkshake from Shaken Udder – Salted Caramel. I enjoyed this and felt the salt flavor came through well, caramel is always a hit for me. I was worried they would be too sickly sweet, but the bottle is not too big so it takes away this element. Not a daily drink as it's not the healthiest, but lovely for a weekend treat. I'd definitely like to explore their other flavours too.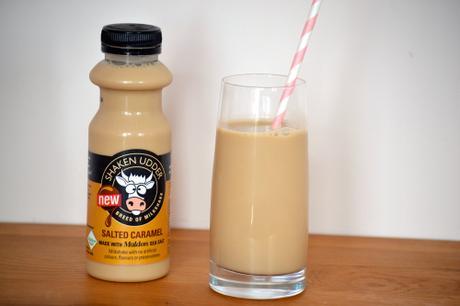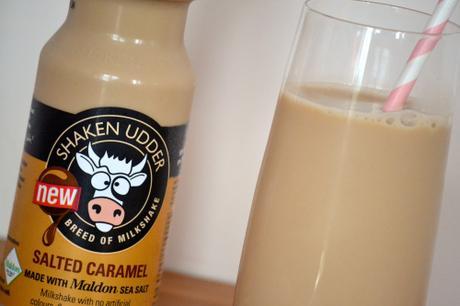 ---
Next up we've been reading through this gorgeous hardcover book Good Things to Drink – compiled by Ryan Chetiyawardana (aka Mr Lyan)  who is the man behind successful London bars White Lyan and Dandelyan.
Containing  60 + recipes for fabulous drinks and cocktails this is a go to book for home entertaining for all occasions. With classic recipes and some fantastic inventions of his own I loved this book – its bright colourful and an easy read. I love the sound of the 'Waggledance Punch' , and this will the first one I make for our next party!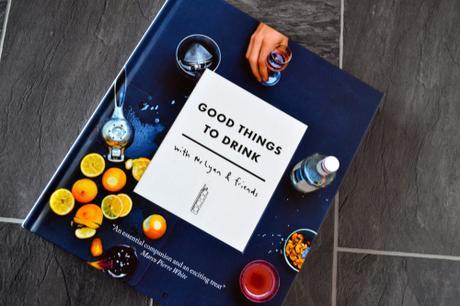 The book is due for release this month RRP £20.00 and published by Frances Lincoln.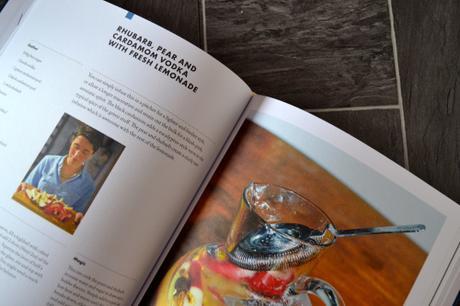 ---
We also tried coconut water – a new brand to us, BUKO. This  coconut water comes from organic, GMO free farms in the Philippines and the company work with farmers to ensure they always get a fair price for their crop.  Buko means a young green coconut in Filipino and they believe that this type of coconut, when grown without pesticides or fertilizers, produces the tastiest and freshest coconut water there is. Buck claim a lot of health benefits to their water including:
Full of essential vitamins and minerals
A great source of potassium
Naturally isotonic and great for rehydration
Contains anti-oxidants such as cytokinins which regulate growth, development and ageing
Low calorie drink with zero fat and zero cholesterol
Aids digestion, cleanses the skin, and improves circulation
I'm not a huge fan of coconut water itself, but this is certainly one of the best I've tried and is incredibly thirst quenching.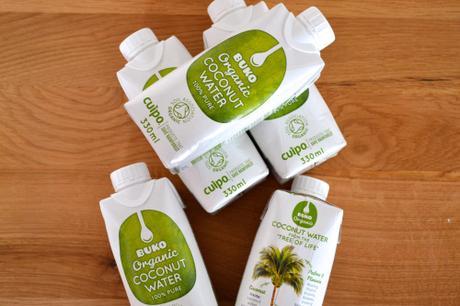 ---
Lastly the kind folk over at The Tea Studio sent me some tea to try out from their wide range, as well as one of the tea related gadgets they sell on their site.  The Tescoma is designed to be used in either a single cup or a teapot and is a great way of brewing loose leaf tea – simply rest it on the cup, fill with tea leaves and then pour through the water. Pop on the cap and leave to brew for the desired time. For me I've found this really useful, non fussy way of brewing just one cup of tea at a time if you fancy some loose leaf tea and is a lot easier than making a pot. It's simple, quick and washes really easily too.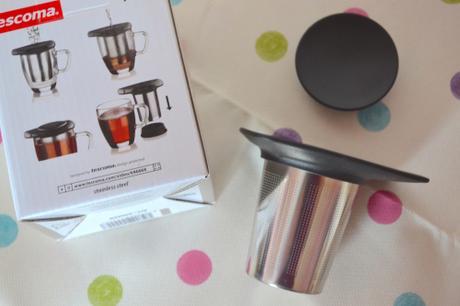 They also sent over a couple of their black teas (my fav!) The classic English Breakfast first; as much as I try other teas, nothing ever beats a good cup of English Breakast for me, and this blend was really excellent.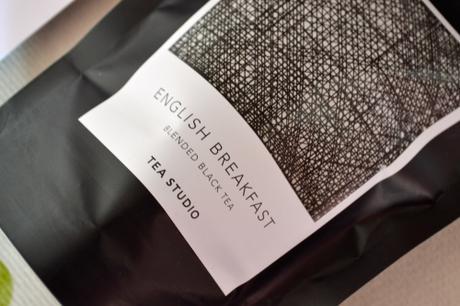 I also tried out the Assam. This tea comes from the natural forests and lakes in the Tinsukia district of northeast India. It had a lovely sweet edge to it which I loved, and I've been having a cup of this everyday after work whilst catching up on my blog and emails!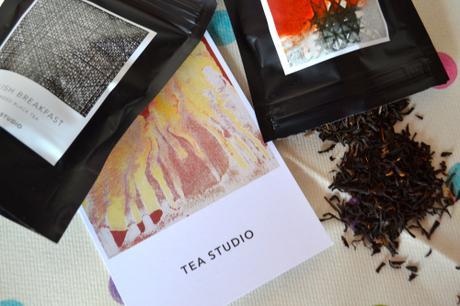 I've tried a lot of tea, particularly black tea, over the last few years, and am pretty picky about the brands I buy, but I would now add The Tea Studio to the list of Foodie Couple Approved tea suppliers!
Disclosure: Thanks to the above brands and publishers for the samples. All opinion are our own. 
If you would like to have a product featured in my monthly Kitchen Bites, please contact me on [email protected]