Another month has flown by. Imogen is a mother month older. I'm a month nearer to going back to work after maternity leave. Another month of goodies in our kitchen.
Firstly this month from a brand I haven't come across before – MOR. MOR sausages are offer something a little bit different to your normal pork sausage. They are all gluten free and made with less fat and salt than a traditional sausage.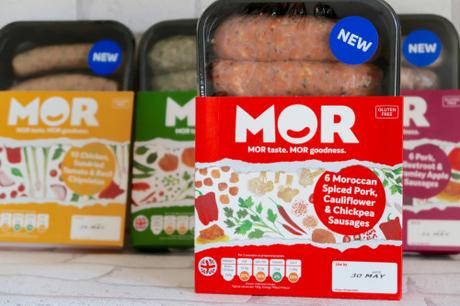 There's range of exciting and unusual flavours; Mediterranean Chicken with Sundried Tomato & Basil chipolatas, Pork, Beetroot & Bramley Apple Sausages as well as Moroccan Spiced Pork with cauliflower and chickpeas and Supergreen Pork and green lentil.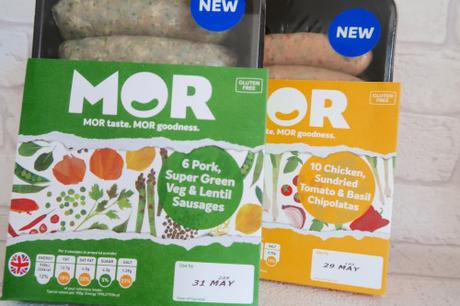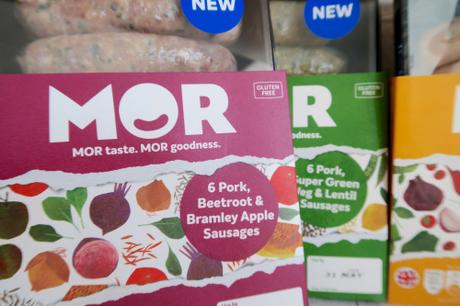 Find them RRP £3.00 exclusively at Tesco.
---
Next up, a brand I definitely have heard of, Yutaka. We are no strangers to this Japanese brand and often seek out their products in the supermarket, so I was happy to try out some of their products. Some, like the rice wine vinegar and panic breadcrumbs we are familiar with, others not so much.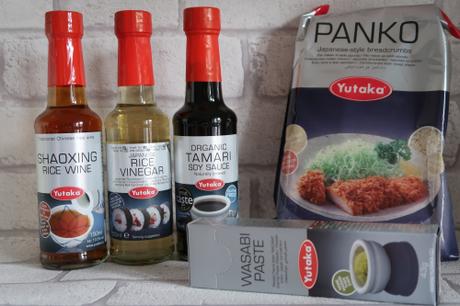 As well as these store cupboard staples I was really intrigued by the Miso and Yakiniku sauces, both of which I am pleased to report are delicious. Yutaka really do allow authentic recreation of Japanese food at home with their wide range of products, they have never let us down!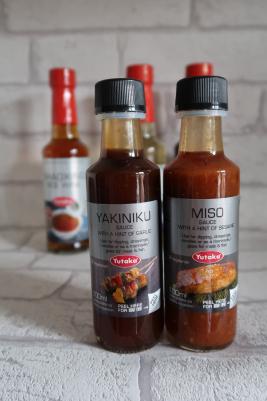 ---
Another well known brand up next, and Heinz have expanded their 'Seriously Good' range to include some new sauces. The range inlcudes
  

  Creamy Chive Sauce
    Creamy Pepper Sauce
    Creamy Tomato & Garlic Sauce
    Creamy Béarnaise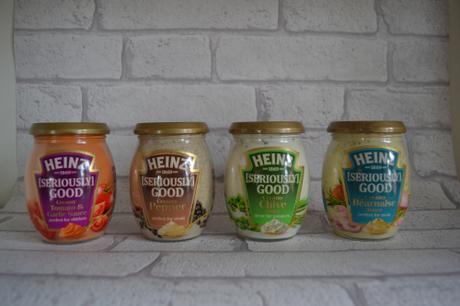 The sauces are versatile and ready to use and are available in Sainsbury's and Morrisons, These great tasting condiments are the perfect way to add excitement and liven up everyday meals. So far we've managed to try the Pepper sauce with steak and the Chive sauce in both some potato salad and with a simple supper of seabass and new potatoes. Both hit the spot!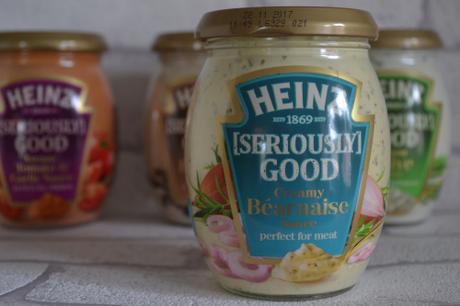 ---
Next up, Adagio Teas. Now I do like trying out new teas and adagio were kind enough to send me of samples of a lot of their popular teas.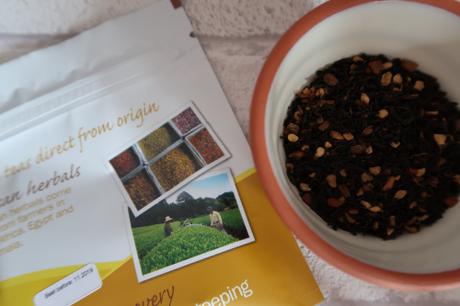 They have sooooo many to choose from, I can't even begin to list them all here, but we loved all the ones we tried. The samples arrived in sealed plastic so they were kept very fresh. A few favourites of the many that we have tried over the last month or so are the Chocolate Chai, Rooibos Vanilla and Earl Gray Bravo.
---
Lastly this month, and for once, something for Imogen to try! Organic sent over a range of their snack products for her to test out. We were already familiar with the brand, and have already tried and repurchased the Sweetcorn rings several times – they are already a favorite in this house, but we hadn't tried either the Strawberry baby biscuits or the Carrot Sticks.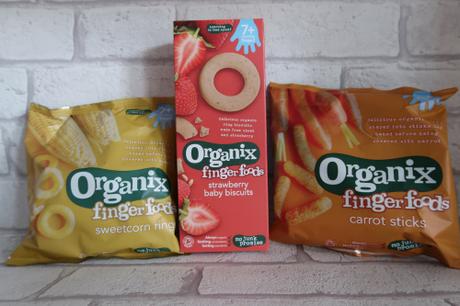 Imogen loved the carrot sticks, the pack was demolished over the course of a couple of days. She also seemed to love the flavor of the biscuits and had a good suck on them, but as she only has two teeth struggled a little bit to chew them enough to swallow currently. I'm pretty sure that in a month or two though that they will be demolished just as quickly!
---
Disclosure: Thanks to all the above brands for the samples, no other payment was recieved. If your brand would like to feature their products in my Kitchen Bites, please do get in touch via our contact page.