It's not quite been a month since my last Kitchen Bites update – but with Mothers Day fast approaching (my first one as a mom – so exciting!) I just thought I'd bring you a few things that we've tried recently that would make some fantastic presents in my opinion.
Firstly, you can't go wrong with a nice box of chocolates, and what better than this beautiful box from Hotel Chocolat, £22.50. With some really indulgent sounding options like Champagne truffles and caramel cheesecake this would really impress.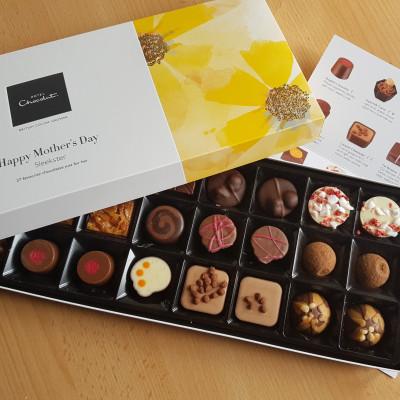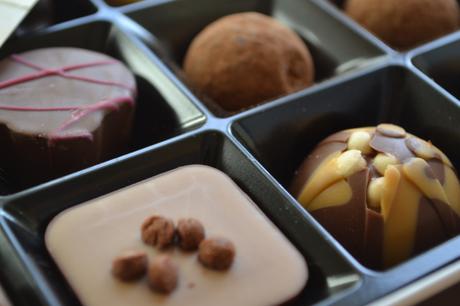 ---
Secondly, we remain on the chocolate theme with this luxury Hot Chocolate from Whittard. Whittard are often my go to brand for tea but I'd never tried their hot chocolate and this is seriously luxurious  – a bit like a hug in a mug. Perfect for cosy nights in on the sofa.  This retails at £6.50 and they also do so many flavor twists on hot chocolate too like their limited edition Raspberry Ripple.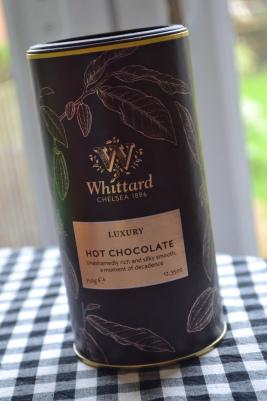 ---
Next up would be fantastic if your mom is a tea lover. A new subscription box – The True Tea Club, based up in North Yorkshire.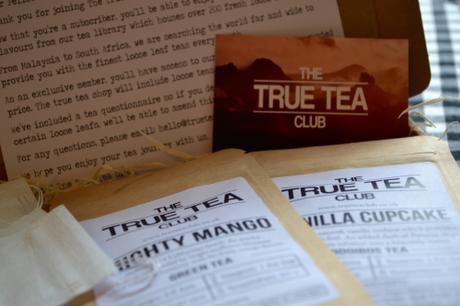 If you subscribe, on the 20th each month you receive a tea box which contains four loose leaf teas from around the world. Handily – it fits through the letterbox, so no need to be in to receive it either. There is many flavours available including Black, Green and White teas, Oolong, Rooibos selections, Fruit Infusions, specialist teas and more. With a library of over 200 loose teas, you can expect endless surprise flavours inside your subscription box.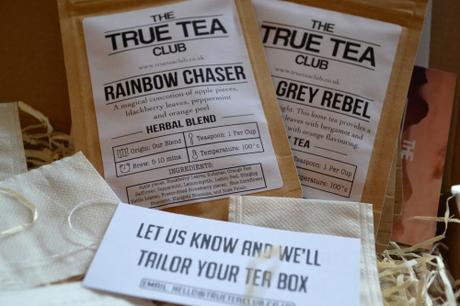 The box I received contained Early Grey Rebel, Rainbow Chaser, Vanilla Cupcake and Mighty Mango, all in nicely labelled well sealed packets. They even throw in some empty 'tea bags' for you to pop the tea into to brew like a normal tea bag if you don't have the capacity to brew loose leaf. Being more of a black tea fan – the earl gray rebel was my absolute favorite of these but I also really enjoyed the Vanilla Cupcake. I tested out the other two on friends and they were very impressed. You can tailor you tea selection too, so if you really don't like green teas, just tell them and you won't get any! Sign up now on their website  – trueteaclub.co.uk from as little as £10.00/month and get 50% off your first box with the code LOVE.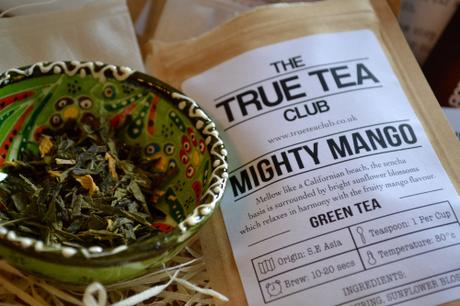 I really love the tea subscription box idea and I loved everything else about this, even down to the slimline packaging.
---
The next products are from a new artisan company based in the New Forest. The claim to be bringing a first to the market of both sweet and savoury biscotti.
The sweet range offers Belgian Chocolate, Coffee and Walnut, Honey and Lemon and the more traditional Simply Almond. Traditionally the almond biscotti is served with coffee, but Great British Biscotti have tailored their other flavours to be dunkable in all hot drinks including tea and hot chocolate!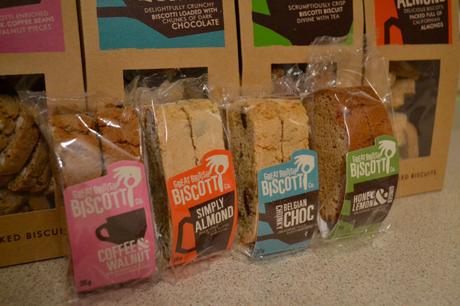 All the sweet biscotti come in both 100g boxes and smaller twin packs – I can see my self slipping one of these twin packs in my hand bag now and again!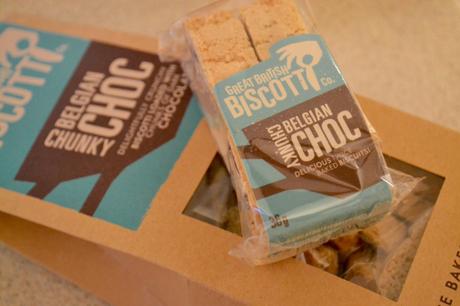 The sweet biscotti were really great, and all the flavours were pretty yummy, but obviously the chocolate was my favorite. Despite this, I was most looking forward to the savoury options, with Chorizo and Parmesan, Indian Spiced and Parmesan and Fennel all sounding really appealing. The Great British Biscotti Co. suggest their savoury biscotti would be perfect for a range of things; cheeseboards, charcuterie platters, used as canapé bases or as croutons in soups or salads.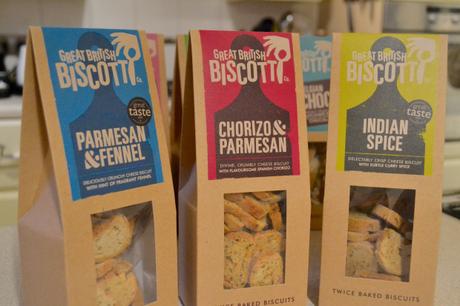 Several of the flavours have already won Great Taste Awards. I'm yet to try the parmesan and fennel, but can concur that the other two are fantastic. A great new product to look out for on shelves near you.
---
Last up is a great one for the baking mums amongst you –  a new cookbook from the brilliant Mich Turner – 'Have you Cake and Eat It'. Mich Turner is the founder of the Little Venice Cake Company and has baked for many celebrities including the Queen, Madonna and Simon Cowell. In 2010 she was even awarded and MBE for her services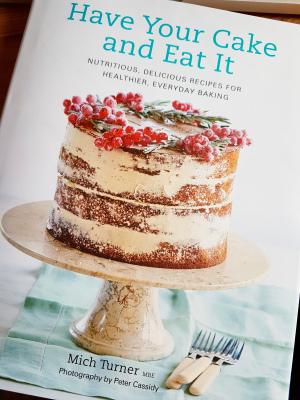 This book really is a bakers delight – with a vast array of sweet treats, but also includes lots of few from options, as well as healthier recipes too.The recipes are clear and easy to follow and the pictures that accompany are positively drool worth!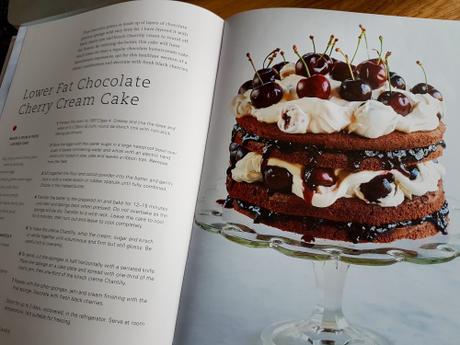 I can't wait to try some out – I've got my eye on the Sour Cream Vanilla & Blueberry Cake to make first of all!
I think you'll all agree some fabulous products there that would make some fantastic Mothers Day gifts. See you all next month!