Hello! Happy British Summertime – hope everyones enjoying the sporadic sunshine and frequnt showers! Just a quick Kitchen Bites for you all this month.
We are lucky enough to review a lot  of lovely tea brands on this blog, and this month sees another brand that's new to me; The Tea Makers of London. Founded by a Sri Lankan Tea expert, they pride themselves on sourcing exceptional tea from around the world. To them a perfect cup of tea is a science as well as an art and there are many things that go into creating that perfect cup.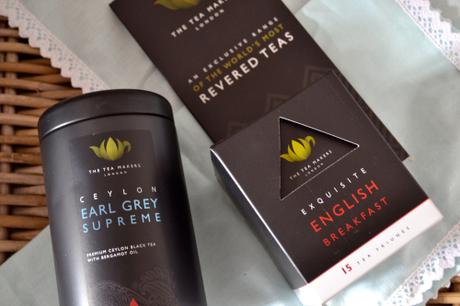 Being mostly fans of black teas, The Tea Makers sent us some samples of both their English Breakfast Tea Triunes  – pyramid shaped bags, and also a caddy of their  Ceylon Earl Grey Supreme which is a loose leaf version.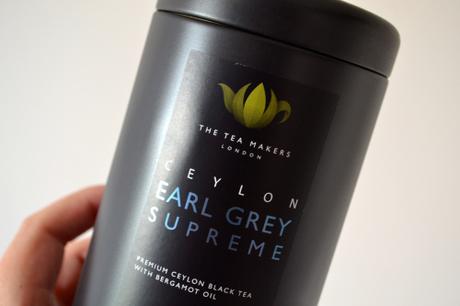 The English Breakfast Triunes are a lovely blend which I am really enjoying. It's quite full bodied for me, but a little milk makes it perfect for my tastes. The Earl Grey is from the most celebrated tea growing estates in the Nuwar Eliya and Dimulla regions of Sri Lanka and is a really lovely aromatic version and I am loving a cup of this to relax in the early evening.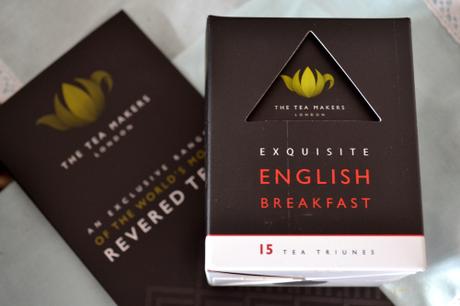 Certainly one of the best quality tea brands we have tried in recent times, and with classical and elegant packaging these would also make really lovely gifts for a tea lover. Find them at http://www.theteamakers.co.uk
---
Next this month so new products from condiment giant Heinz. They have recently launched both their Seriously Good Mayonnaise – for which you can see a recipe here on my blog and also a pair of New York Deli Style Mustards.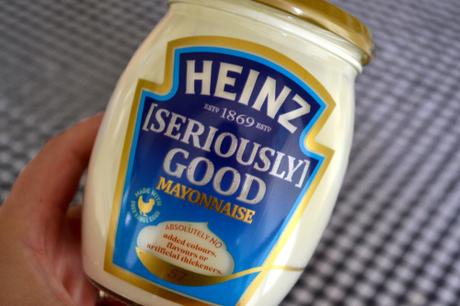 I have really got on board with the mayonnaise and think it tastes pretty superior to other brands and even their regular version, it just seems more creamy and smooth, and if you look at the ingredients list it's much more simple too.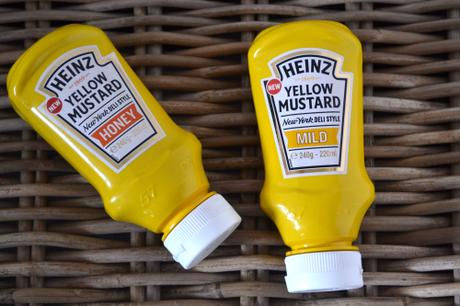 I've never been he biggest fan of mustard, but my husband has been the main taste tester for these and he has given the new Mild and Honey versions a thumbs up. I've also tried some of the honey version on a hot dog and actually found due to the sweetness from the honey I find it much more palatable  – so maybe I'm a convert! So even if you're not usually a mustard fan I'd urge to you give these two a go and you might be surprised.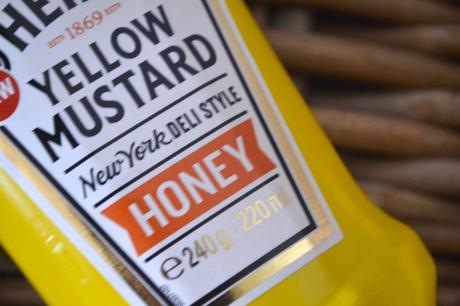 Both the mustards are available in the large supermarkets with an RRP of just £1.69
---
Lastly this month the guys at Vita Cocoa sent me a lovely gift basket of goodies to celebrate their coconut oil. I really like using coconut oil in my cooking, it's natural properities make it so versatile, and you can even use it on your skin and your hair (no , really!)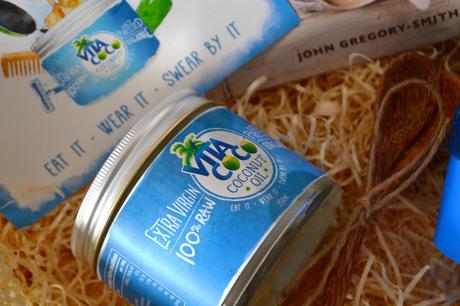 Amongst the goodies they also included a lovely new cookbook – The Mighty Spice Express, which I am really enjoying flicking through – there are some great things in their to try using different spices and covering a range of different cuisines.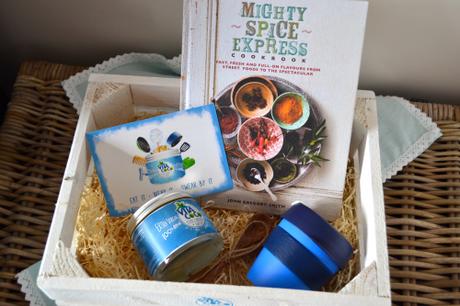 That's it for this month!
---
Disclsoure: Samples above were sent  as gifts or  for consideration of review. If you are a brand that would like your samples featured in my Kitchen Bites posts, please get in touch – [email protected]