Holidays are coming, Holidays are coming……
Anyone else a little Christmas excited? I sure am. Over the last few weeks we've been lucky enough to try some samples of some really great products, all of which would be great for some aspect of Christmas, whether it be presents for loved ones, to enhance Christmas dinner it self or to brighten up those Christmas day leftovers. Have a look through the things below to see if any would be perfect for you!
First up these delicious chocolate offerings from Hotel Chocolat. This high end luxurious chocolate brand never fails to come up trumps for me in the chocolate stakes and I'm lucky enough to have a branch not too far away from us in Solihull.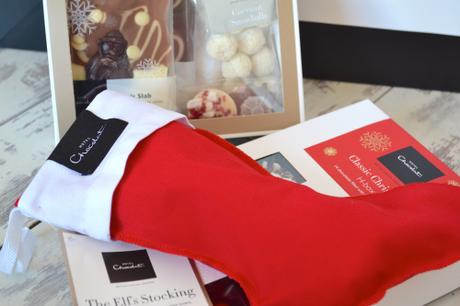 I always really like their elegant packaging, and you can't go wrong with chocolate as a gift can you? We tried a few of their Christmas gifts – the Elf stocking (£10) packed with individual chocolates  – white vanilla bells, caramel trees and milk santas.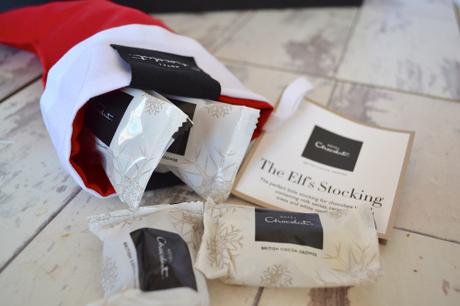 The Christmas Chorus (£12) is a collection of goodies including  Coconut Snowballs, a Christmas Duo of Nutmeg Praline and Christmas Mess, Milk Dizzy Praline and Santa's Slab. A great choice if you want to give someone a section of things or just can't decide!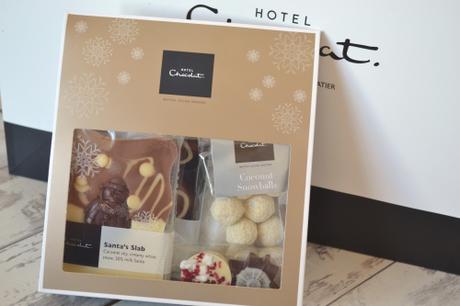 Lastly we tried a Classic Christmas H Box (£12) containing 14 festive chocolates, including the Christmas Mess, Mulled Wine, Mince Pie Brownie, Brandy Butter, and almond milk Christmas Tree. A very festive treat – mums or mom in laws would love this I reckon! Each chocolate looks just so perfect! See more at http://www.hotelchocolat.com/uk/.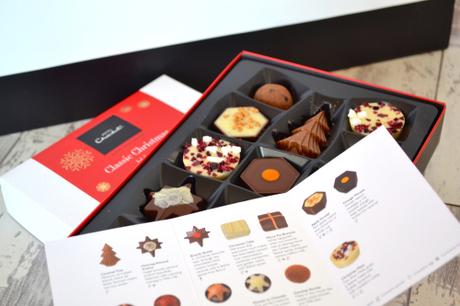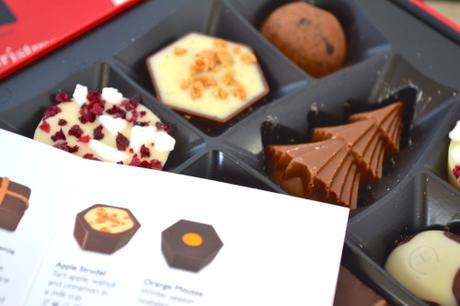 ---
You can't get much more Christmassy than turkey, but I can't say I've ever before tried turkey crisps! These ones from Fairfields Farm are paired with sage and onion flavours and all three come through really strongly. I like the simple packets and think these would go well to nibble on before the main event – a little taste of what's to come!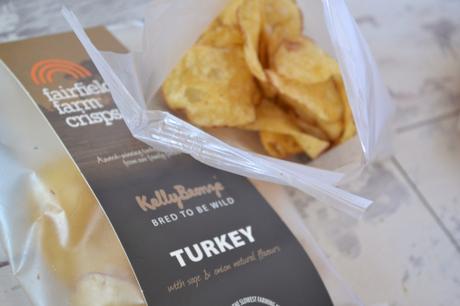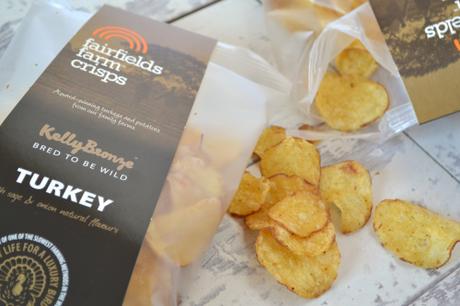 ---
I do love a flavoured oil or vinegar – they're just so versatile. Until recently I'd not heard of the producer A Gift of Oil, but have been trying out some of their flavours in the last few weeks. One thing I noticed was that the individual flavours really sing, unlike some brands where you could just be tasting standard oils or balsamics.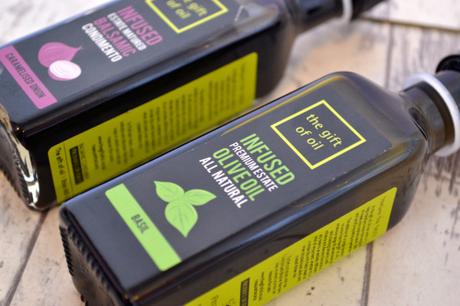 The caramelised onion balsamic sings with sweetness and it's royally one of the n nicest balsamics I've ever tried.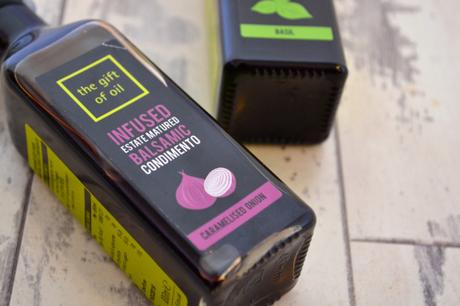 We liked them so much that we picked up a new flavor  – the truffle balsamic at the Good Food Show the other week – this one was earthy and rich. Their reserve range also come on beautiful 100ml gift bottles which look so pretty – perfect for a foodie gift with a bit of a twist.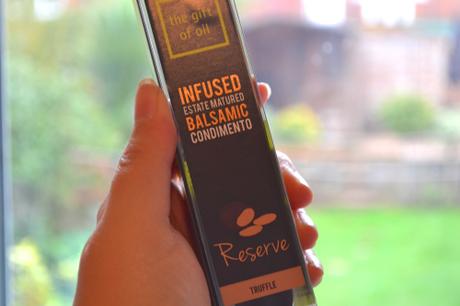 ---
If you want to go a little bit more upmarket for your food loving friend, I think one of these hampers from Greys Fine Foods would be perfect.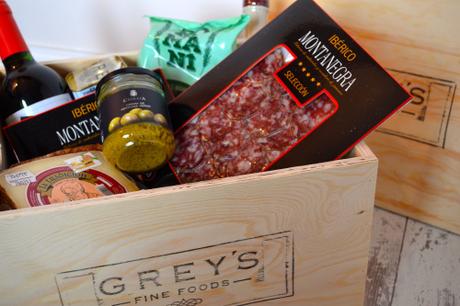 The hamper  I tried contained
Montanegra Iberico Ham 
Montanegra Iberico Chorizo 
Montanegra Iberico Salchichon 
Senorio de Vizcantar Extra Virgin Olive Oil
BSB Sweet Smoked Paprika 
La Chinata Green Olive Tapenade 
Bonito Tuna
Villadiego Manchego Semi-Cured Cheese
Mallorcan Rosemary Savoury Biscuits 
A bottle of Gailur Tinto from Rioja 
and retails at £50. There are several other hampers to chose from, as well as buying indivuidual products, wines and much more fine Spanish produce.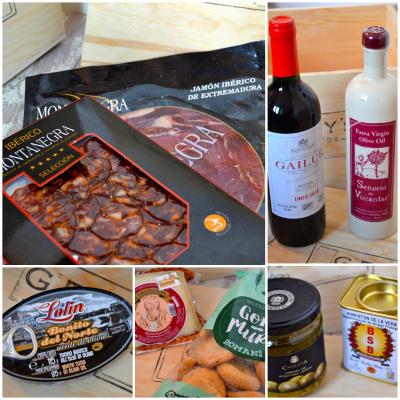 ---
If you're looking for a cookbook thats a little bit different this Christmas, this book, Cooking for Geeks might be just what you're looking for. It's the perfect book for those that are curious about their food, and teaches the science behind cooking.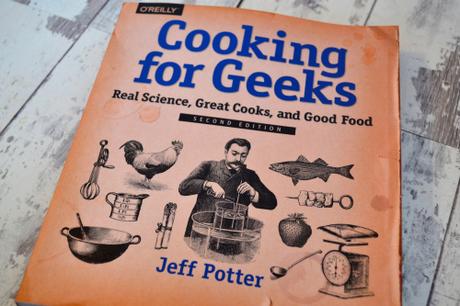 The book is by Jeff Potter and answers questions like, 'how does our sense of taste work?' and 'How does heat change our food?' as well as dishing up some mouthwatering recipes, anecdotes and challenges.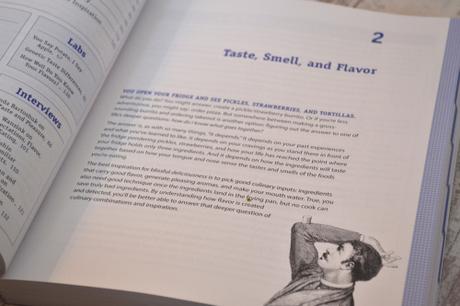 The book is available on Amazon for £26.50
---
Finally, some traditional condiments from stalwart Colmans have taken on a new look with these vintage inspired Christmas designs on their labels.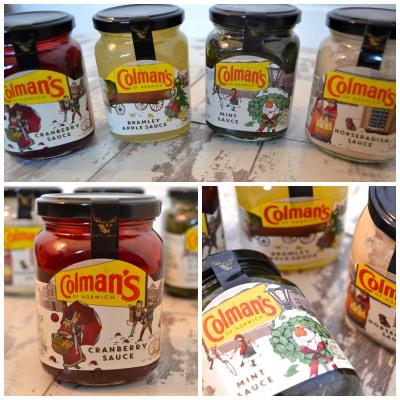 I really like these designs, and with one sauce for almost every meat you might possibly eat this Christmas, they are a great festive adornment to your table.  They retail at £1.29-£1.69 and will be available in all good supermarkets!
---
If your brand would like to feature in my monthly kitchen bites, drop me a line at [email protected]
Thanks to the above brands for the samples.