Star of Real Housewives of Atlanta, Kim Zolciak, recently tied the knot with her younger groom, Kroy Biermann in a fabulous ceremony. And whilst most brides have the worry of getting the perfect bridal outfit for their big day, Kim – who doesn't do things by halves – had to worry about getting three perfect bridal outfits after deciding to opt for an ensemble of wedding outfits, collectively costing around $92,000.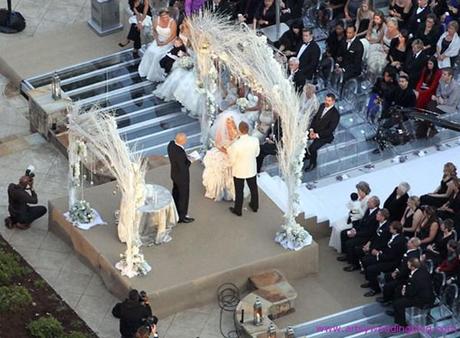 To keep things interesting and varied Kim opted for three very different but equally as stunning outfits for her big day, whilst her new husband decided that a simple change of shirt later in the day was quite enough for him! On top of the cost of her three wedding outfits Kim also splashed out on lots of fabulous bling to make her look every inch the
glamorous bride
!
Dress number one: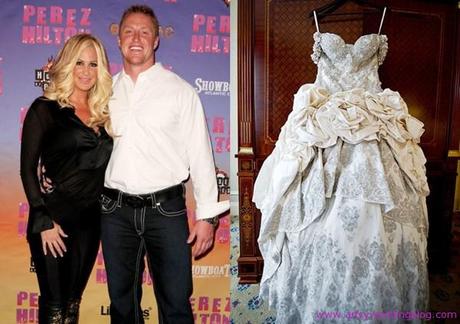 The first
bridal gown
that Kim opted for was a fabulous Southern belle type dress that was actually second hand but still cost her a reported $58,000. The
gorgeous gown
had a tight fitting and detailed lace bodice and a skirt that was made of layers of ruched satin with embroidery. This was the gown that she wore as she and Kroy exchanged vows, making it the centrepiece of the wedding and the most notable of the three wedding outfits. The dress was a hand-made
Baracci Beverly Hills gown
, which she is said to have fallen in love with when she saw it online.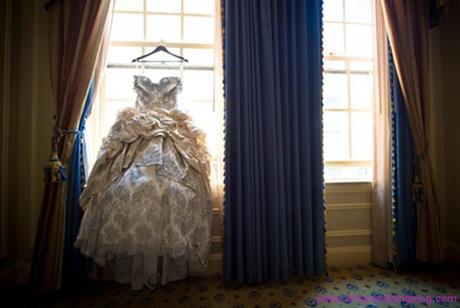 Dress number two: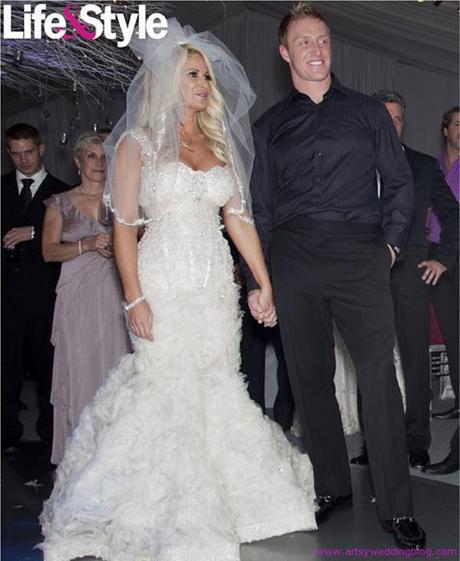 The second of Kim's bridal outfit ensemble was an elegant and very
glamorous mermaid style dress
, which showed off her curves beautifully. This second creation was covered in rich appliqué detail, combining fabulous embroidery and 3D floral detail with Swarovski crystals, pearls and beads for an ultra-glam – and ultra expensive – look. For this indulgent creation, designed by
Pnina Tornai
of Say Yes to the Dress, Kim forked out $18,000.
Outfit number three: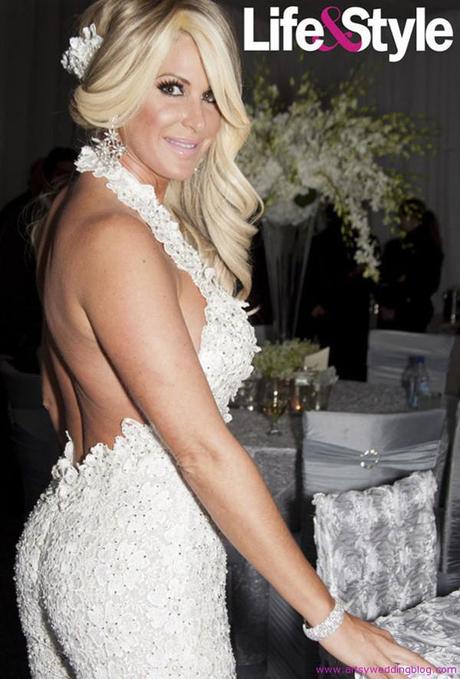 The final part of the Zolciak bridal ensemble was not actually a
wedding gown
but a rather glamorous
wedding jumpsuit
. The backless creation was again made from rich embroidered lace and adorned with pearl and Swarovski crystal flowers, so it was certainly no ordinary jumpsuit. The quite revealing and risque outfit was also designed by
Pnina Tornai
and cost Kim a cool $16,000 bringing the total cost of her outfits to $92,000.