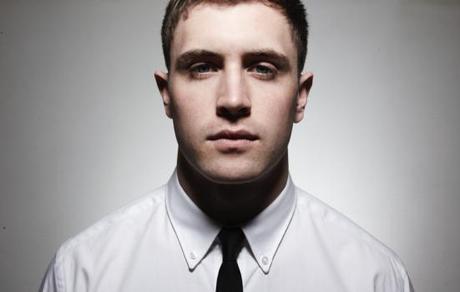 Smooth, soulful female vocals abound. Matt Relton, aka Kidnap Kid, isn't your typical house DJ though. For anyone who's listened to Kidnap Kid's first single, 'Vehl'you'll understand what I mean. To the uninitiated I'd describe it as pure, unadulterated bliss –electronic music for people who aren't normally into that kind of thing. Seriously check it out, you won't be disappointed. You may not even know why you like it so much, but it's addictive listening nevertheless. There's a good reason why 'Vehl'won iTunes, 'Best Electronic Song of 2012'and it's not just because of those funky French vocals or the very cool, film noir-esque video clip. Since then the Sheffield DJ has released a string of successful singles, the latest of which is 'Like You Used to', following on from the newly unveiled 'Stronger'.
Where 'Vehl'had elements of dubstep amongst a groovy, minimal vibe, 'Stronger'and 'Like You Used to'are more straightforward and mellow as house music goes. The lilting female vocals add emotional depth to an otherwise simplistic, stripped back rhythm. This isn't necessarily a put-down, I love the chilled out feel of both songs, however, they really only have one level and don't fully leave the runway. 'Stronger'is also simply too long, at six and a half minutes, the last minute of which is definitely more filler than killer. The danger here is that after a series of promising, innovative singles, Matt Relton has become too safe. As if he's sacrificed the riskier elements that made his earlier stuff so exciting and different, for music that's somewhere between laid-back, soulful deep house and summery club anthems. Still, it's hard to ignore his 2.3 million followers on Soundcloud. That he's built such a huge fan-base so quickly in an already over-saturated market is a testament to the guy's talent and vision.
After a series of North American tour dates including a slot at Coachella as well as a whole bunch of European dates supporting Disclosure. Other big gigs coming up include Glastonbury and Croatá, Brazil, for the World Cup (if you don't mind!). Matt Relton is certainly in high demand, and for good reason too.
-Sean
Download Kidnap Kid's catalog
Find out more about Kidnap Kid
Facebook SoundCloud Twitter